New York State
New York approves first regulated gold-backed token
Paxos Trust Company can now launch both its gold-backed token and its new stablecoin pegged to the U.S. dollar.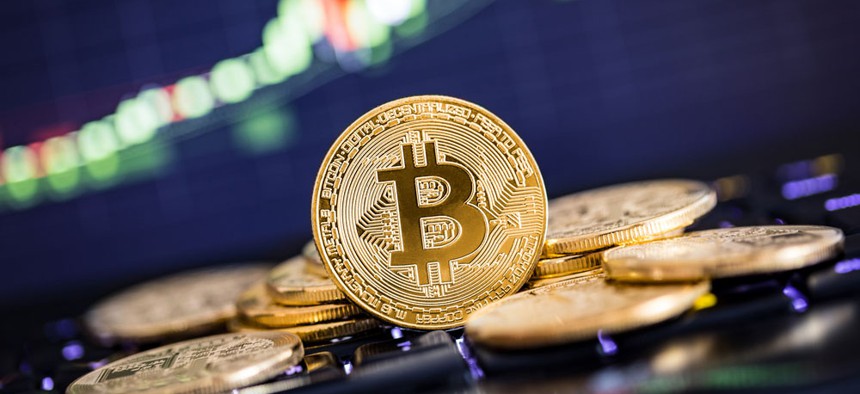 The first regulated gold-backed digital token can operate in New York, thanks to the approval granted Thursday by the state's Department of Financial Services. Paxos Trust Company, which already received a DFS license to operate other digital currency, now has the go-ahead to launch both the gold-backed token – called PAX Gold – along with a new stablecoin pegged to the U.S. dollar. 
In 2015, New York introduced the BitLicense, regulating any company that wanted to do virtual currency business in the state. Since the BitLicense was introduced, however, the Department of Financial Services has been criticized by some for moving too slowly on issuing the license to cryptocurrency companies, which some in the tech community say discourages companies from coming to New York. 
At City & State's Protecting New York Summit this July, DFS Commissioner Linda Lacewell spoke to Editor-in-Chief Jon Lentz about the challenge of regulating the risky technology. "Bitcoin has certainly been called the Wild West. It's not the Wild West in New York, because to operate in New York, you have to have a license from us. And we set out very clear criteria to obtain the license, and so we find companies that want to act responsibly," Lacewell said. Despite criticisms of the BitLicense's tough criteria, Lacewell said that companies want the agency's stamp of approval in order to stand out in the industry as responsible actors. "I've actually had companies come in and show us their marketing deck, and they put right in there: 'DFS license.'"
For the rest of today's tech news, head over to First Read Tech.