New York City
Public transportation is the future for ride-hail giants
Lyft and Uber are expanding their apps to include public transit information and directions.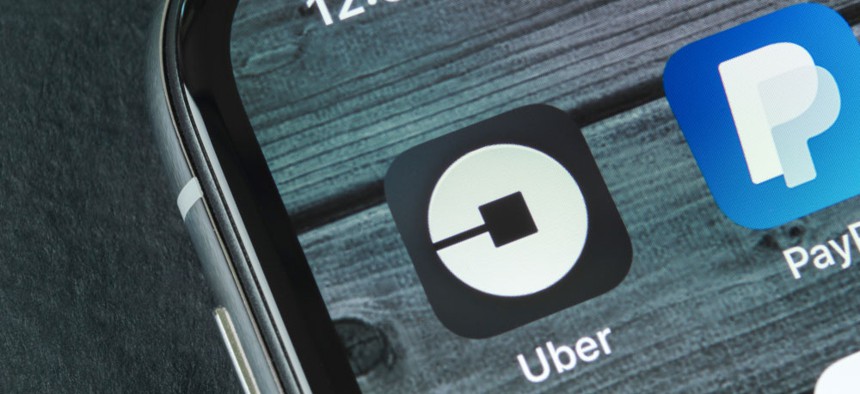 Ride-hail apps like Uber and Lyft have had a bad run recently – including, but not limited to, a California law that may force them to treat their drivers as employees, and a new vehicle cap and cruising time limit in New York City. And that's not even mentioning two lackluster IPOs. But as they attempt to weather those setbacks – even fighting back in New York in Uber's case – the two companies are simultaneously working to expand their business into public transportation. 
Lyft already operates Citi Bike, New York's bike share, and Uber owns JUMP, the e-bike company testing its dockless bikes in a New York City Department of Transportation-led pilot. Now, both companies are expanding their apps to include public transit information and directions. Lyft launched the new version of its app this week, while Uber's is rolling out gradually in select cities. As The Verge notes in an interview with Uber CEO Dara Khosrowshahi, however, offering ride-hail, meal delivery, and public transit information all in one app is not just about a more streamlined user experience, but collecting user data. "It's an ambitious play to become the de facto transportation and delivery service in every major city," Andrew Hawkins writes in The Verge. "But the real prize for Uber isn't just a more equitable system or fewer cars on the road; it's your data."
Lyft and Uber aren't alone in moving beyond the basic ride-hail model on which they were founded. Last month, Via announced a licensing partnership with the New York City Department of Education to provide its technology to the city's school bus system that will allow for GPS tracking and real-time updates.
Powered By
NEXT STORY: Are Meatless Mondays healthy?