New York State
Congestion pricing will look a lot like E-ZPass
TransCore will get $507 million to tackle New York City's congestion pricing initiative.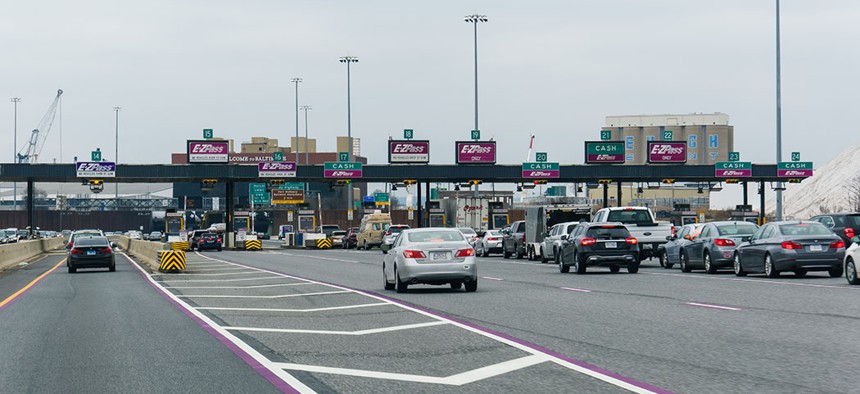 Tennessee technology company TransCore will get $507 million to tackle one of New York City's most ambitious transportation initiatives: congestion pricing. The Metropolitan Transportation Authority announced on Friday that TransCore was chosen for a $507 million, seven-year contract to "design, build, operate and maintain" the infrastructure to enable congestion pricing – the road-tolling policy passed by the state this year that will charge cars driving in the Central Business District (Manhattan south of 61st Street).
The MTA also revealed that TransCore will rely on high usage of E-ZPass in New York and the rest of the East Coast, and mount toll-reading equipment on mast arms and existing light poles in the city to blend into the existing streetscape and minimize disruption. So while the plan indicates that congestion pricing will rely mainly on radio-frequency identification – as opposed to other congestion pricing technologies, like license plate readers – there's still a chance that more advanced technology could operate the tolling system in the future. 
The MTA said that the plan is to build a "future-ready system" that could eventually incorporate other technologies. Experts have pointed to connected vehicle technologies, smartphone apps and Bluetooth readers as possible options for road-tolling infrastructure. While none of those technologies is the primary method used by the few other cities that have congestion pricing in place, the MTA's stated intention to build a flexible system suggests that New York could be among the first to pilot new technologies alongside RFID readers.
For the rest of today's tech news, head over to First Read Tech.
Powered By
NEXT STORY: How all the state lawmakers voted on the environment