New York State
Michael Blake's Airbnb bill a potential conflict of interest
The Assemblyman worked as a political consultant for a firm that was paid by Airbnb.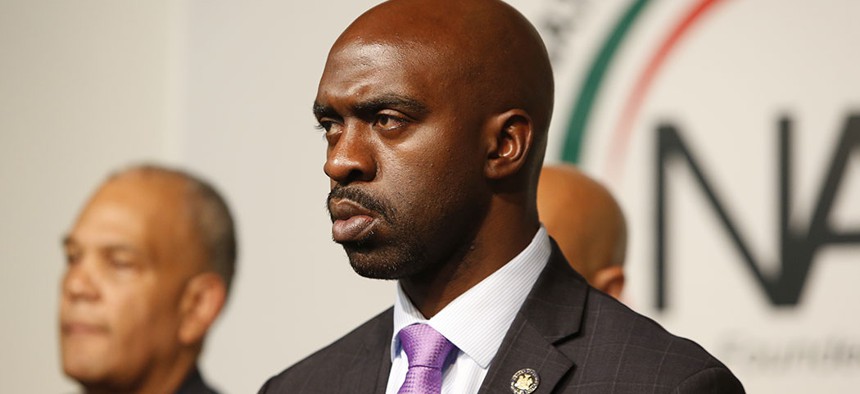 Assemblyman Michael Blake may be caught up in a potential conflict of interest over his support for an Airbnb-backed bill in 2015, according to reporting from the Times Union over the weekend on Blake's work as a political consultant for a firm that was paid by Airbnb at the time. 
Blake, the Bronx assemblyman, Democratic National Committee vice-chair, and one-time New York City Public Advocate candidate, was being paid by Hilltop Public Solutions in 2015 for his work as a consultant. A month before introducing legislation in the Assembly that was backed by Airbnb and would have given Airbnb the authority to collect occupancy tax from renters, Airbnb paid Hilltop $189,000 for lobbying work. Blake later supported anti-Airbnb legislation, and the company has largely been unsuccessful in passing short-term rental-friendly regulations in both New York City and state. 
Representatives for Blake and Airbnb denied any connection between Blake's consulting work and his support of the Airbnb bill, and Blake was paid by Hilltop for work with out-of-state clients. 
Even so, Susan Lerner of the good government group Common Cause New York told the Times Union that the situation has "the appearance of a conflict of interest."
For the rest of today's tech news, head over to First Read Tech.
Powered By
NEXT STORY: L train testing ultrawideband signal technology