New York State
AOC settles Twitter lawsuit, avoids court showdown
"Mr. Hikind has a First Amendment right to express his views and should not be blocked for them."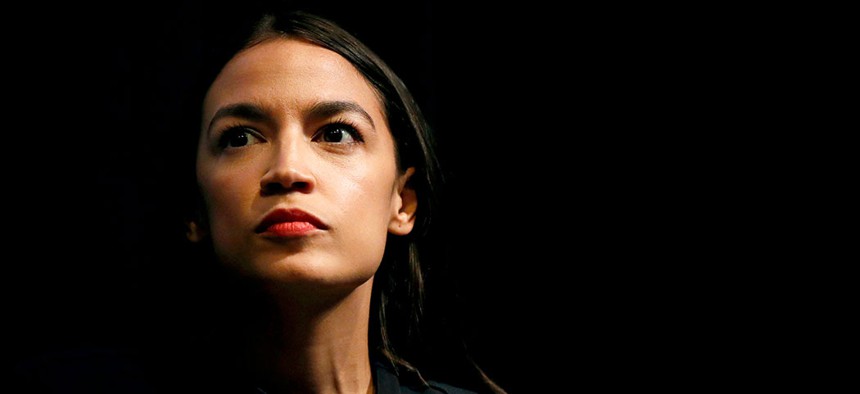 U.S. Rep. Alexandria Ocasio-Cortez on Monday settled a lawsuit brought by former New York Assemblyman Dov Hikind over the freshman congresswoman's blocking of the conservative Democrat on Twitter.
"Mr. Hikind has a First Amendment right to express his views and should not be blocked for them," Ocasio-Cortez said in a statement. "In retrospect, it was wrong and improper and does not reflect the values I cherish. I sincerely apologize for blocking Mr. Hikind."
Ocasio-Cortez said, however, that she reserves the right to block users who engage in actual harassment. Some reporters, meanwhile, have complained that they've been blocked on Twitter by Hikind.
Hikind – no stranger to controversy – said he had been blocked by Ocasio-Cortez after criticizing her comparison of U.S. migrant detention centers to concentration camps, and sued on the basis that she had violated his First Amendment rights. Hikind's lawsuit came on the heels of a federal appeals court ruling that found President Donald Trump violated the Constitution in blocking his own critics from accessing his Twitter page. That suit was brought by the Knight First Amendment Institute at Columbia University.
"As the courts have affirmed, when public officials use their social media accounts to carry out official duties, they create a public forum and can't prevent people from participating simply because they don't like what they are saying," said Katie Fallow, a senior staff attorney at the Knight Institute.
While Hikind celebrated the settlement and said he was happy to see Ocasio-Cortez say "I was wrong," he seemed disappointed that an in-person courtroom confrontation, which was scheduled to happen today, now won't happen. "I was looking forward to court tomorrow," Hikind said at a press conference on Monday, adding that he wanted to see his lawyers ask Ocasio-Cortez why she blocked him. "Now we know the answer: that there was no reason."
For the rest of today's tech news, head over to First Read Tech.