New York State
DFS superintendent tackles algorithm bias with Apple Card probe
Critics allege the algorithm used by Apple Card to determine the creditworthiness of applicants is sexist.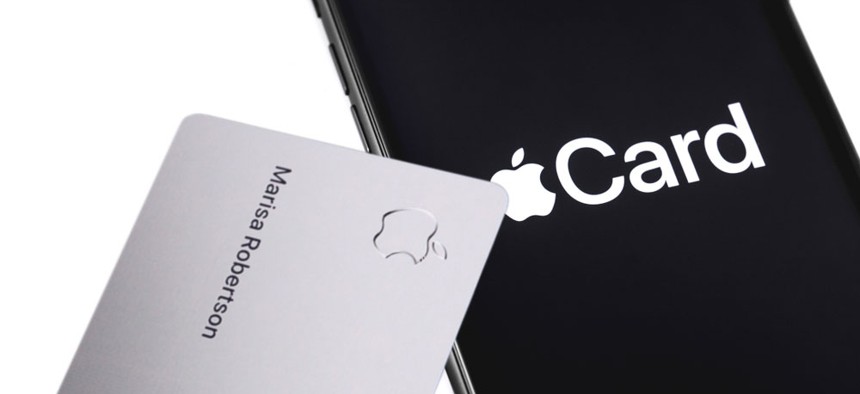 As the financial services industry hurtles into the future, questions about technology-related risks will inevitably arise. Over the weekend, one such flare-up occurred when author David Heinemeier Hansson reported in a viral Twitter thread that the Apple Card – issued by Goldman Sachs – offered him a line of credit 20 times higher than what it offered his wife, despite the fact that she had a better credit score. The algorithm used by Apple Card to determine the creditworthiness of applicants, critics allege, is sexist. 
Linda Lacewell, who recently took over as superintendent at the state Department of Financial Services, will probe the issue and investigate the algorithm used for Apple Card, which was released in August. "We will work to investigate what may have gone wrong and, if the algorithm used by Apple Card did indeed promote unlawful discrimination, we will take appropriate action," Lacewell wrote in a Medium post on Sunday.
"Any algorithm that intentionally or not results in discriminatory treatment of women or any other protected class violates New York law," a DFS spokesman added in an emailed statement.
This won't be the first time that Lacewell has targeted the tech industry. She announced in July that DFS would investigate whether financial companies targeted their Facebook advertisements using racial, age or gender discrimination. "There are waves of innovation that present opportunities for consumers and for economic development," Lacewell told City & State's Zach Williams in an August interview. "And they also pose risks, which we need to help manage with respect to consumer protection and with respect to ensuring the growth and nurturing of our existing community banking sector, which is also very important to small business, to families, to community development, to farmers and others in small communities and across upstate."
For the rest of today's tech news, head over to First Read Tech.
Powered By
NEXT STORY: A step forward for drones upstate