Technology
Amazon's Ring partners with police in Nassau County police and elsewhere
Video doorbell technology to be used by police officers to catch package thieves.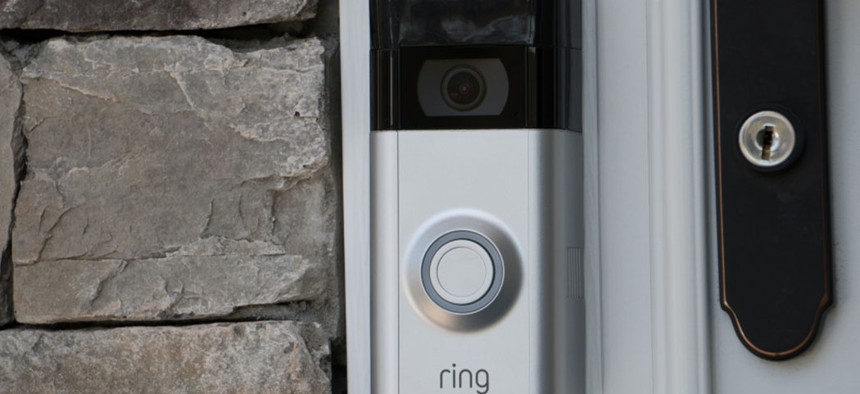 The Nassau County Police Department announced a partnership on Wednesday with the Amazon-owned smart doorbell company Ring, which has received a flurry of criticism over its perceived encouraging of neighborhood surveillance and alleged privacy violations. The partnership with Nassau County means that police will work with the Ring Neighbors App to catch package thieves by using footage from the smart doorbells, if given access by customers. But, as ABC notes, the announcement comes not only amid scrutiny of the company from lawmakers, but also on the same day that Vice published a report claiming that Ring once threw a racist company party where people were dressed in costumes of Native and indigenous Americans. "Ring...wants to brand itself a friend of police, the antidote to fear of crime, and a proponent of law and order," Vice wrote.
Ring has over 600 partnerships with law enforcement agencies, Vice reported, and has attempted to woo police with parties and discounted products. With these partnerships, law enforcement agencies are given access to a portal, where they can request footage from Ring's network of private cameras. Ring has reportedly pursued relationships with state-level law enforcement agencies as well.
Some lawmakers have pushed back on the surveillance network created by Ring. Massachusetts Sen. Ed Markey announced an investigation into Ring's partnerships with police departments last month. Regarding his department's partnership with the company, Nassau County Police Commissioner Patrick Ryder said that police would not have access to residents' Ring camera footage, but that customers will be able to share footage after they've been notified that a crime has been committed in their area. "At no time will the privacy of your information be given or shared with anybody," Ryder said Wednesday.
For the rest of today's tech news, head over to First Read Tech.
Powered By
NEXT STORY: Could robots ease New York City congestion?