Housing
Broker's fees have been eliminated, thanks to new rent reforms
While renters rejoice, the real estate industry fears the worst.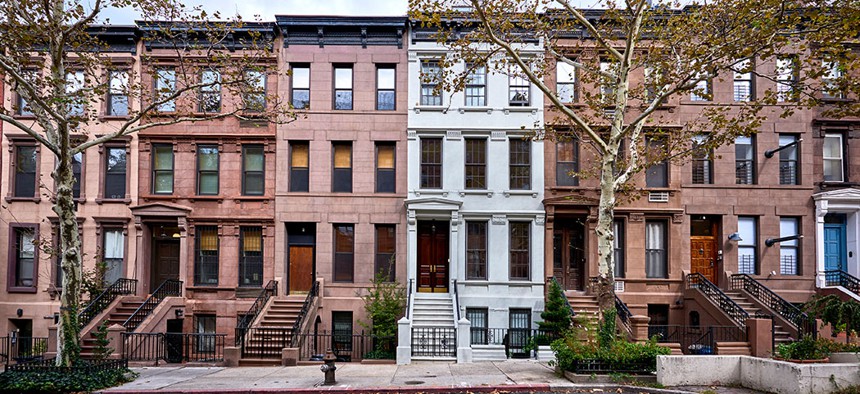 On Wednesday, state regulators decreed that tenants will no longer have to pay broker's fees, much to the delight of cash-strapped New York renters – and to the dismay of the real estate industry. 
Typically, brokers that help landlords rent out an apartment collect fees from renters that can cost up to 15% of their annual rent, often expected ahead of the move-in date. Now, landlords will be responsible for paying broker's fees, unless a prospective renter hires their own broker. 
Landlords, however, can still charge renters a small fee for submitting an application, conducting background and credit checks – it just can't exceed $20. 
This unexpected measure was discovered in a set of new state guidelines, released on Jan. 31, regarding the sweeping rent reforms that passed last year, which sought to increase tenant protections, firm up rent regulations and curb housing costs.
It presumably moots a New York City Council bill, proposed last year, that would have more modestly limited broker fees. The real estate industry protested at the time, noting that brokers are not all rich and that they provide a service to landlords and tenants. 
"These are important tenant protections and it's about time we had them," Michael McKee, treasurer of the Tenants PAC, told The New York Times. "Real estate brokers have been able to get away with a lot for a long time so it's about time they got reined in."
While renters have been rejoicing over the end of broker fees, those in the real estate industry are shocked and concerned that this new rule will cost thousands of agents their living. They also claim it could cause a rise in rent because landlords of market-rate apartments will incorporate broker fees into the monthly rent, The Real Deal reports. Rent-regulated apartments cannot have their rent increased more than the legally allowable amount, so in New York City – where using brokers for rentals is most common – many landlords may stop using brokers instead of having to pay them from their own pocket. 
The Real Estate Board of New York's senior vice president of government affairs, Reggie Thomas, told The Real Deal that the elimination of broker's fees is "a body blow to thousands of hard working New Yorkers." The organization has also said that it plans to take legal action to challenge this new rule and has encouraged its members to protest, according to the Times.
Powered By
NEXT STORY: New York City's microtransit experiment