Technology
James loses bid to block Sprint/T-Mobile merger
A U.S. District Judge gave the go-ahead to the Spring and T-Mobile merger.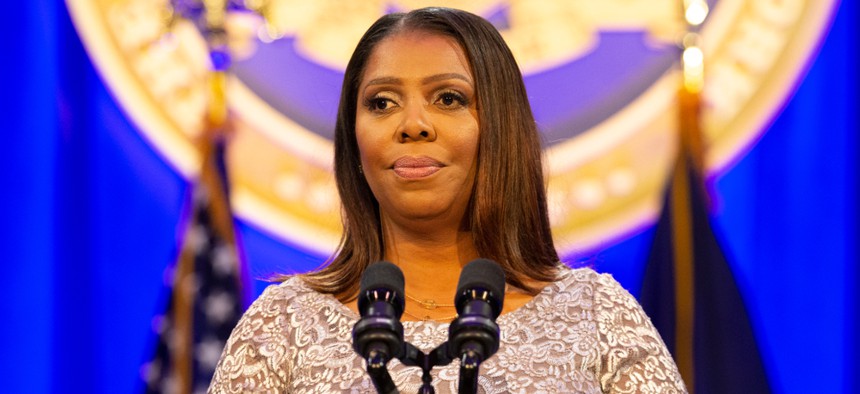 And then there were three. U.S. District Judge Victor Marrero gave the green light to the merger of Sprint and T-Mobile, a move that will create three major U.S. telecommunications companies, down from four. The ruling defeated the attempts of the attorneys general of 13 states and the District of Columbia – a coalition co-led by New York Attorney General Letitia James – to block the merger, arguing that combining the third- and fourth-largest wireless carriers would reduce competition and hurt customers with higher costs of service. T-Mobile and Sprint have said they don't have any plans to raise prices, but the ruling was met with disappointment among the coalition, which has long stated that the merger means higher bills for customers.
"Today's decision marks a loss for every American who relies on their cell phone for work, to care for a family member, and to communicate with friends," James said in a press release on Tuesday. "There is no doubt that reducing the mobile market from four to three will be bad for consumers, bad for workers, and bad for innovation, which is why the states stepped up and led this lawsuit. We disagree with this decision wholeheartedly, and will continue to fight the kind of consumer-harming megamergers our antitrust laws were designed to prevent." James added that the coalition is reviewing options for next steps, including a possible appeal. 
Moving to block the T-Mobile/Sprint merger is not James' only foray into antitrust issues – especially when it comes to big tech companies. James is currently leading a coalition of 47 attorneys general in a probe of Facebook for possible antitrust violations, and the issue is one her office appears to be vigorously pursuing. "We do have a renewed focus on mergers and anti-competitiveness, not only in the tech industry but in other industries as well," James said at a June press conference the T-Mobile/Sprint lawsuit. "We're going to take a critical eye on a number of mergers going forward."
For the rest of today's tech news, head over to First Read Tech.
Powered By
NEXT STORY: Everyone's got a problem with the plastic bag ban