Housing
Some real estate brokers aren't following new rent regulations
Multiple tenants have reported that brokers are still trying to charge them considerable fees.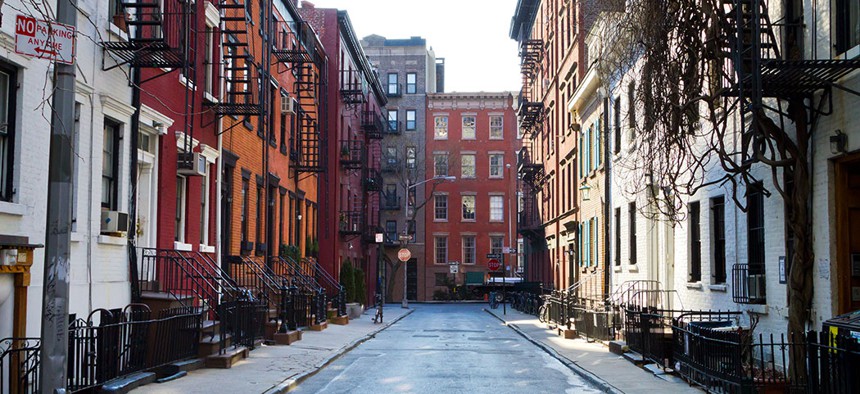 Last week state regulators issued a rule that broker's fees for renters should now be a thing of the past, thanks to new rent reform laws that passed last year. But many New York City brokers are still trying to charge tenants substantial fees, Gothamist reports.
State regulators proclaimed that tenants will no longer have to pay broker's fees that can cost up to 15% of their annual rent. Now landlords that hire brokers to rent out their units will be held responsible for paying the broker's fee – unless a prospective tenant hires their own broker. 
Some brokers, however, have refused to acknowledge the new rent reform laws that went into effect on Jan. 31, while others are asking tenants to sign waivers stating that they hired them so they can collect their fee. One woman told Gothamist that a broker had attempted to convince her the new rent laws are merely "guidelines" in an effort to get her to pay a broker's fee. Large real estate agencies Compass and Warburg Realty encouraged their brokers and agents to follow the law, according to Gothamist. But Corcoran Group, one of the largest firms, reportedly instructed employees to "conduct your business in accordance with the law and all applicable regulations, not advisory opinions promulgated in haste." 
Renters in the city have historically had very little power to push back against the city's real estate industry, which last year's rent reform laws aimed to change. It will be up to the state to ensure that these reforms are enforced in order to keep this imbalance of power in check. "Brokers only have the power to undermine this if there's no enforcement," Ellen Davidson, a Legal Aid attorney, told Gothamist.
Powered By
NEXT STORY: Clearview AI lands in Big Tech's crosshairs