Technology
Talking tech and urban challenges with New Lab's Shaun Stewart
First Read Tech talks to CEO of New Lab, Shaun Stewart.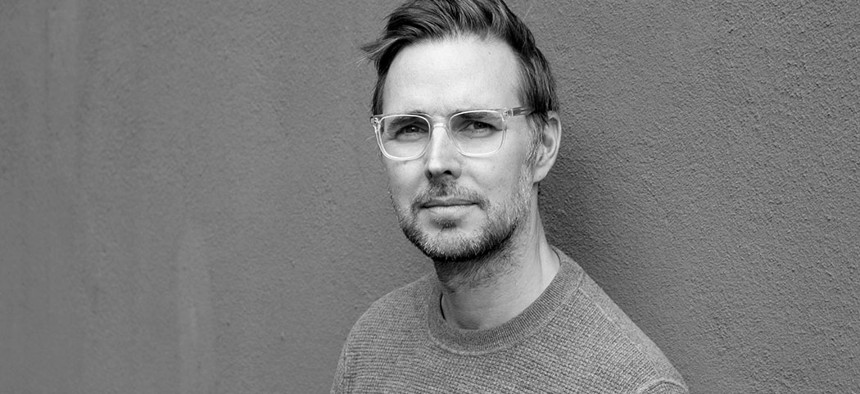 In a new recurring feature, First Read Tech will be talking to leaders in government and technology about the intersection of the two fields and how New York can lead through innovation. This week's installment features Shaun Stewart, chief executive officer of the startup incubator New Lab, located in the Brooklyn Navy Yard. This interview has been edited for length and clarity.
If one of the overarching goals of New Lab is to connect tech companies with government agencies to help solve urban issues, how do you foster that connection?
The New Lab community has grown over the last three years, starting with just 100 entrepreneurs and technologists across different fields and industries. Now it's north of 750 entrepreneurs, more than 150 startups, all in frontier tech. As that scale grew, so did the awareness of government bodies, as well as corporations, that this community of innovators was starting to be built. And so we started doing a lot of tours for different government bodies – everything from local, to the mayor of Berlin and the mayor of Milan. Inevitably, at the end of the tour, their question would be, "This is amazing. How can I get these people and your reach to access more people like this to work on our challenges?" 
One of New Lab's programs, "Circular City," is funded by the New York City Economic Development Corporation and attracts startups – like the sensor data startup Numina – to come and pilot their technologies in the city. Do those companies ever move beyond the pilot phase to get government contracts?
I think you're kind of starting to get into some of the reasons why entrepreneurs and startups work in these types of programs. It opens up opportunities for funding. The ability to pilot your technology in the real world – like in downtown Brooklyn – is significant for an entrepreneur and a startup. Getting through that red tape and getting approval to actually test your product and the technology in its ideal setting is significant. That attracts a lot of them. All the way through, government contracts and funding have come out of these studios. We've done programs at the federal level all the way down to the local, and it has delivered some of that type of impact, where people are getting everything from pilot approval to investment to acquisition through licenses and purchase agreements.
I assume one of the best parts of your job is working around all this innovative new tech. What companies do you think of as having particularly cool solutions to urban problems?
StrongArm is one of the companies that started with us early on and it's continued to scale. They have developed a haptic sensor that is used for essentially lowering the incident rate of health incidences in industrial athletes – people working in heavy lifting jobs. It's a sensor that provides real-time feedback if you're picking up an object incorrectly/repeatedly and it's going to damage your skeletal-muscular frame. It also allows employers to collect all the data of where employees are getting themselves into dangerous situations and to start to build plans to remedy that. They started with us when they were a couple of people that we found in Harlem building a company, and now they're north of 100 people in one of our other buildings in Brooklyn.
For the rest of today's tech news, head over to First Read Tech.
Powered By
NEXT STORY: What to know about New York's new discovery laws