Criminal Justice
What to know about New York's new discovery laws
Bail wasn't the only major criminal justice reform passed in 2019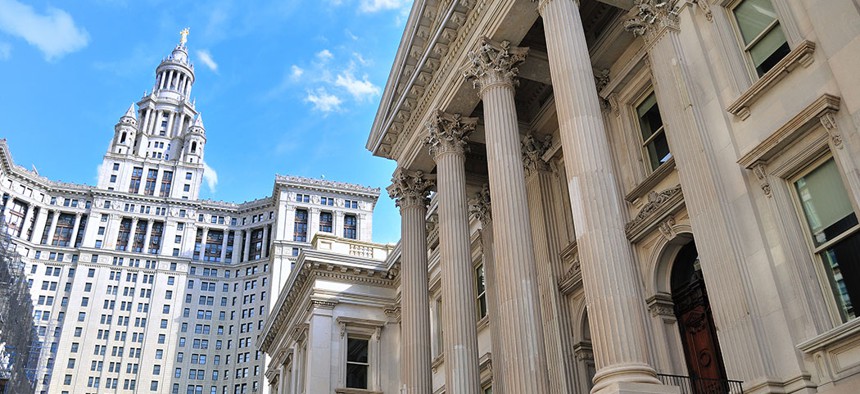 New York state's criminal justice reforms have drawn a lot of scrutiny since being passed at the beginning of April last year. Critics have focused on changes to the bail law that mandated the vast majority of those charged with misdemeanors and nonviolent felonies be released without bail. But changes to the state's discovery laws – rules governing how and when the prosecution must turn over evidence to the defense – have also been maligned, even by progressive prosecutors.
The effects of discovery reform are less immediately apparent than bail reform, as it's easy to see when defendants get released and what they do afterward. But the recent murder of a witness in the trial of MS-13 gang members on Long Island has brought more attention to the new rules about discovery. Although officials have since said that the murder had no direct link to the new discovery rules, the case has nonetheless shed a spotlight on another aspect of New York's criminal justice reforms. Here's what you should know about the state's changes to discovery.
What is "discovery?"
Discovery refers to the evidence in a trial and the process of both sides exchanging relevant information before a trial begins. It enables both the prosecution and the defense to build their cases based on all available evidence. Information obtained and exchanged during discovery can include witness statements, physical evidence, police interrogations, witness lists and other information that could play a role in the trial. The discovery process tries to ensure that neither side is ambushed during the case with information that is known but concealed by one side.
What changed under the state's new law?
The biggest change to discovery is that prosecutors must automatically hand over relevant information in a timely fashion. Previously, state law required discovery only if the defense filed a written request for it. It also imposed no time frame for discovery after the request was made, so prosecutors used to be able to keep relevant information from the defense until the eve of a trial. Under the new law, prosecutors must provide the defense with all evidence it has access to within 15 days of an arraignment. However, that time frame can be extended by another 30 days if there is a large volume of material, or if prosecutors don't have the material in their possession after 15 days. Once the prosecution has handed over all discoverable material, the defense has 30 days to turn over all of its discoverable material.
Prosecutors have argued that the new time frame places an undue burden on them and that the state has not provided the necessary resources to help offices comply with the law.
What are "discoverable materials"?
The new law lists 21 types of evidence that are covered by discovery. Many remained unchanged compared to the old law, such as statements made by the defendant to law enforcement, and the date and location of a defendant's arrest. This did not include things like a list of witnesses or surveillance footage. But several new provisions greatly expanded the list of discoverable material to include anything deemed explicitly favorable to the defense. Notably, prosecutors are required to provide the name and contact information of anyone with information relevant to the case and any statement made by someone with information relevant to the case – regardless of if that person will testify during the trial – and electronic recordings, such as 911 calls. The witness requirements have concerned prosecutors – including those in New York City – who have argued that the new law puts witnesses at risk and discourages people to come forward with information about a crime.
That doesn't sound good, what do proponents say?
Proponents argue that New York's recent changes to discovery brings the state's laws in line with the majority of other states and makes the system fairer. Previously, New York was only one of 10 states that allowed prosecutors to wait until the day before the trial to provide discoverable materials. Defense attorneys have argued the practice hindered their ability to defend their clients and gave prosecutors an unfair advantage. Criminal justice advocates also said that implementing the new discovery rules also put New York in line with 46 other states that have similar "open discovery" laws. Additional requirements also ensure that defendants have the right to view all the evidence that prosecutors have for at least three days before considering a plea deal. Prosecutors used to be able to offer a deal before an indictment without providing that information, effectively forcing the defendant to make that decision blindly. 
The new law still permits judges to issue orders of protection, preventing the defense from accessing any discoverable material if the prosecution shows good cause, such as protecting a vulnerable witness who may be put at risk if his or her identity is made available too quickly. The protective order can alter the discovery timeline to limit the amount of time a defendant would have to access information about that person. A judge can also rule that only a defendant's lawyer can have access to certain discovery information, including witness names and contact information. And the new law does not require prosecutors to provide the defense with anyone's home address.
Powered By
NEXT STORY: Some real estate brokers aren't following new rent regulations