Technology
Talking health tech solutions with Capsule's Eric Kinariwala
First Read Tech talks to the CEO of Capsule, Eric Kinariwala.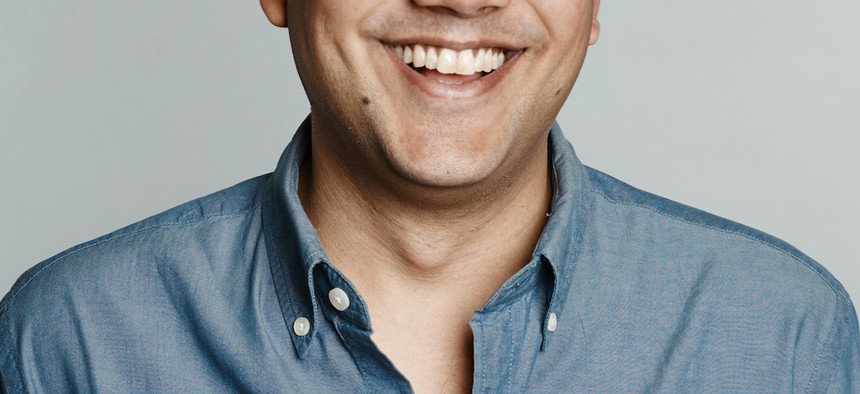 In this recurring feature, First Read Tech talks to leaders in government and technology about the intersection of the two fields and how New York can lead through innovation. This week's installment features Eric Kinariwala, founder and CEO of Capsule.
This interview has been lightly edited for length and clarity.
What is Capsule?
Capsule is the modern way for consumers to get their prescriptions. We've completely digitized the entire pharmacy experience and we've rebuilt all of the pipes in the platform, the software, and the infrastructure of the pharmacy. What we offer today in New York City is a totally digital experience with free same-day delivery. Consumers have the ability to chat or text with their pharmacist about any questions they have, whether it's about their medications or insurance. The way it works is, you go to the doctor, your doctor asks, "What's your pharmacy?" You say, "Capsule," we get the prescription, we send you a text message immediately. You click on that text message, and then you immediately have the ability to see your medication's name, your co-pay, the instructions your doctor put in and you can text or chat with a pharmacist. Right there, you can schedule free same-day, two-hour delivery, anywhere in New York City. And then we, on an ongoing basis, will coordinate with your doctor to make sure you never run out of medication and you get refills. 
Capsule seems well-suited to be a solution during the coronavirus pandemic. Are you thinking of it that way and have you seen any uptick in business in the past few weeks?
We are laser-focused on serving the community right now. We have seen, as you'd expect, a pretty substantial increase in our existing customers using Capsule to make sure they have an adequate supply of medication, per the Centers for Disease Control's guidelines and the mayor's guidelines. But we're also seeing people using Capsule who'd never before used it because they want to stay safe. Everybody should be at home right now helping contain the outbreak. The only place in the world that has really contained a coronavirus outbreak at scale is in Wuhan, China, which was the epicenter. And in Wuhan, you saw a significant part of care move online – both to telehealth and also medication delivery. Medication delivery was an essential tool that the government used in partnership with medication delivery companies to keep people safe. And I think it's essential and it's really, really important for doctors, and for local and state government officials to encourage people to use medication delivery as a category. 
Capsule has its own physical pharmacy, where you're actually filling prescription orders. What are you doing to protect your workers there from the coronavirus risk right now?
Pharmacies are part of the health care fabric and the infrastructure of this city, so we're doing all the best protocols that physician offices and hospitals and other places where health care professionals are working, are doing. It's all of the CDC's guidelines around how do you stay safe and healthy, who do you make sure is coming to work or is not coming to work, how are people distanced, how are you staggering shifts? We've taken all of those precautions, frequently disinfecting the space, sanitizers – it's all of the things that you can do to contain the outbreak.
For the rest of today's tech news, head over to First Read Tech.