MTA
The MTA's dire situation – by the numbers
Coronavirus has plunged daily subway ridership by at least 60%.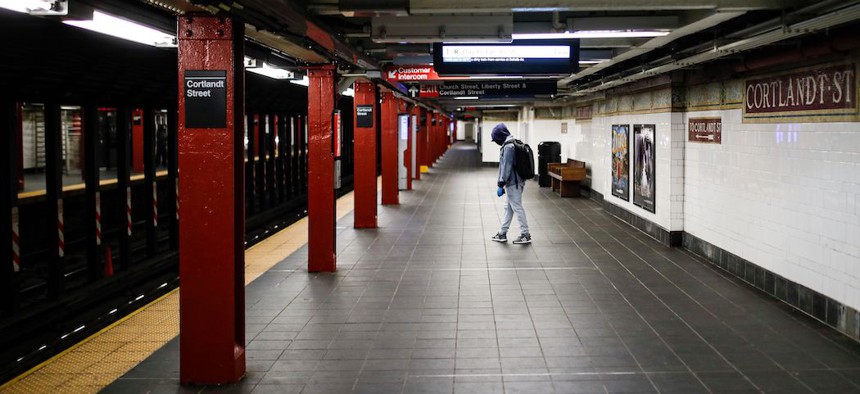 New York's subways, buses and suburban commuter trains are like the blood vessels of the region, moving residents, goods and services like oxygen in the bloodstream. But with the coronavirus pandemic keeping everyone but essential workers at home, ridership has plummeted and the Metropolitan Transportation Authority is bringing in far less revenue, while facing heightened costs for stepped-up cleaning procedures. "Our ridership has fallen off of a cliff, for good reason," interim New York City Transit President Sarah Feinberg told PIX11 on March 19. 
In order to keep riders sufficiently distant from one another to avoid spreading the coronavirus, transit rider advocates say service should not be cut to save money. "Cutting back on transit potentially jeopardizes health by putting people in closer contact with each other," Riders Alliance spokesman Danny Pearlstein said. "We saw that in Boston. Boston did produce overcrowding, and we saw the effects immediately."
To make up for the shortfall, straphanger activists are hoping that the enormous federal investment in economic stimulus includes subsidies for operating transit systems. "Four billion dollars is a conservative estimate of what they will need," Pearlstein said. "It is essential that the federal government helps."
Here's a look at the situation, by the numbers. 
3.8 million – The daily decline in subway riders, from 5.6 million on March 17, 2019 to 1.8 million on March 17, 2020.
#1 – Even during a period of historically low ridership, New York City still far outpaced the average 764,000-person non-coronavirus average daily ridership of the country's second-busiest subway system, the Washington Metro.
$4 billion – The bailout the MTA's asking for from the federal government. The authority sent a letter on March 17 to the state's Congressional delegation, estimating the virus would cost it more than $4 billion.
50% – That's how much of the MTA's budget usually comes directly from users – in the form of MetroCards and tickets for subways, buses and trains and in tolls from drivers on MTA bridges and tunnels. 
$300 million – That's how much the MTA expects to spend this year just on expenses from fighting the coronavirus, mainly from increasing the sanitizing and disinfecting of subways, stations and more. 
90% – The plunge in daily ridership on MetroNorth – the greatest loss of any MTA service. Compared to the year before, ridership fell 67% on Long Island Rail Road, 60% on subways and 49% on buses. 
100% – Nevermind the loss in riders. As of March 20, the MTA was still running a full weekday schedule for the subways and trains, meaning that essential workers wouldn't have to wait too long to catch a ride, or be in too crowded of a car when they ride.