Technology
Is Elon Musk more flash than substance?
What we know and what we don't know about Musk's promises to help New York during the coronavirus crisis.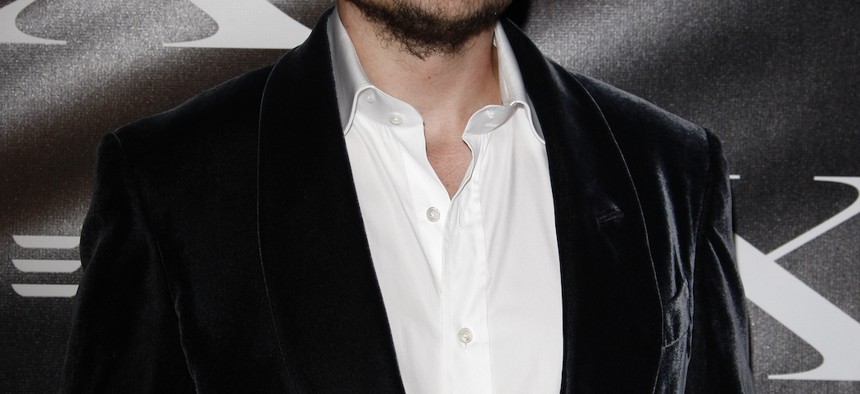 A lot has happened since billionaire tech executive Elon Musk promised to reopen Tesla's factory in Buffalo to produce ventilators "as soon as humanly possible." Since that promise, made on March 25 when New York was gearing up for the coronavirus's apex, Musk has spread misinformation about the coronavirus on Twitter, dared authorities in California to arrest him, and yes, dominated a full news cycle with the naming of his newborn son.
What's not clear however, is whether in the past eight weeks, Musk ever moved to start producing ventilators at Tesla's Buffalo factory, as promised. Musk also promised to deliver ventilators to hospitals and cities experiencing shortages in the throes of the coronavirus outbreak. But it's unclear just how many ventilators Musk delivered to New York-area hospitals since an initial donation in late March and early April of bilevel positive airway pressure (or BiPAP) machines, which can be used as ventilators but are typically used to treat sleep apnea.
A provocative and constant voice throughout the pandemic, Musk has espoused his mercurial views on the coronavirus crisis – largely via Twitter – and made promises to help hard-hit areas with expertise from his two companies: Tesla and SpaceX. Although New York hospitals did confirm Tesla's delivery of some BiPAP machines, it's unclear how many of Musk's other promises to New York have been fulfilled.
The first promise was Musk's vow to reopen Tesla's Buffalo factory to produce ventilators.
Even as Musk tweeted up a storm earlier this month about reopening Tesla's California factory in defiance of the state's shutdown order and started to ramp up production at the company's Nevada site, Musk has been uncharacteristically quiet on his plans to reopen Tesla's factory in Buffalo. Repeated requests sent by City & State to representatives for Tesla and the factory went unanswered about whether it would resume production.
According to Tesla's quarterly filing with the U.S. Securities and Exchange Commission, the company shut down most production at the Buffalo factory on March 14 under the state's executive order to close all nonessential businesses. Nearly two weeks later, on March 25, Musk said that the Buffalo site would reopen to produce ventilators, tweeting: "Giga New York will reopen for ventilator production as soon as humanly possible. We will do anything in our power to help the citizens of New York."
But in early April, after making that promise, Tesla informed state and local officials that it would be furloughing most of its Buffalo employees for at least three weeks because of the shutdown. Had Tesla started producing personal protective equipment or other equipment for COVID-19 response at the Buffalo site, it would have been allowed to resume production under state guidance.
Even if Tesla had started to produce ventilators in Buffalo by the beginning of April, the result of that work likely wouldn't have been of immediate use in New York. When asked about Tesla's plans in early April, Gov. Andrew Cuomo said that no company – Tesla or otherwise – would be able to produce ventilators quickly enough to help New York in time for the anticipated apex of the virus, which occurred in mid-April. At the briefing on April 5, Secretary to the Governor Melissa DeRosa said Tesla was only looking to produce one part of a ventilator, and that while the company was trying to ramp up production of that part in Buffalo, nothing had materialized yet.
While Tesla has not signaled that any ventilator production is happening in Buffalo, Musk said in April that SpaceX is working with ventilator manufacturer Medtronic to produce a critical valve used in ventilators. The chairman of Medtronic confirmed that his company was working with SpaceX on these ventilator parts. Early in April, Tesla also posted a YouTube video of employees showing off a ventilator prototype partially made out of Tesla car parts, though no further plans to produce ventilators were addressed.
With Western New York beginning to reopen on Tuesday, it remains to be seen whether Tesla's Buffalo employees will be back to work – if they aren't already – and whether operations at the Buffalo site will involve any aspect of ventilator production. Representatives for Tesla and the factory did not respond to any questions about reopening, or its plans for producing ventilators or ventilator parts. Assemblyman Sean Ryan, who originally called for the factory to be reopened to produce ventilators in March, did not respond to requests for comment either.
The second issue was Musk's promise to deliver ventilators – even if they weren't made by Tesla – to New York hospitals experiencing shortages. The good news for New York is that Musk at least partially followed through on that promise.
On March 18, after downplaying the risks of the virus, Musk tweeted that his companies would make ventilators if there was a shortage. New York City Mayor Bill de Blasio took him up on the offer, tweeting on March 19: "New York City is buying! … We're getting them as fast as we can but we could use your help! We're reaching out to you directly."
Musk quickly responded that he would connect with de Blasio's team to understand their needs.
But the sum result of that exchange with de Blasio, from what a representative for the mayor told City & State, was just an initial donation of BiPAP machines to New York City area hospitals in late March and early April. BiPAP machines are not the kind of invasive ventilators – which are much more expensive – that hospitals were counting on to help with life support in the worst coronavirus cases.
Though BiPAP machines can be converted to help patients with COVID-19, Musk was criticized for promising ventilators and delivering the BiPAP machines. Initially, some health experts thought the use of BiPAP machines could actually increase the risk of disease transmission. The machines have since been cleared for use by the U.S. Food and Drug Administration as an alternative to traditional ventilators. Musk said the hospitals that received these machines were told exactly what they were, and confirmed that they were critical.
New York area hospitals that received BiPAP machines – including Mount Sinai Health System, which received about 200 machines from Tesla in late March – said they were able to modify them to treat COVID-19 patients. Later in April, Musk tweeted a "partial list" of hospitals across the country that Tesla had donated ventilators to, though it's not clear if he was referring to BiPAP machines or traditional ventilators. Nevertheless, a large share of the hospitals on the list were in New York.
On April 2, following criticisms about the BiPAP machines, Musk tweeted that Tesla would start delivering traditional Medtronic ventilators in New York City. Later that day, Musk tweeted a picture of what he said was a Medtronic ventilator from Tesla being installed in the "NY metro area."
City Hall spokeswoman Laura Feyer said no deliveries of traditional ventilators were made to New York City. Feyer said the city continues to acquire ventilators from a variety of sources, but that Tesla had made no additional deliveries of medical devices (ventilators or BiPAP machines), and that the city had no contract with Tesla to acquire any.
It's possible, though, that Tesla made deliveries of traditional ventilators that New York City would not be aware of – possibly to private hospitals that reached out to Tesla directly or to hospitals on Long Island or in Westchester County. Representatives for county executives from Nassau, Suffolk and Westchester counties did not respond to a request for comment on whether Tesla delivered any traditional ventilators to hospitals in their areas. Representatives for Tesla did not respond to a request for comment about whether any additional ventilators were delivered to hospitals in New York.
A report by The Washington Post in late April, however, found that most of the machines Musk sent to hospitals across the country were in fact the noninvasive BiPAP machines, which require some work to be converted into ventilators that can help in the most severe COVID-19 cases.
The state, meanwhile, would not disclose whether any additional deliveries of BiPAP machines or traditional ventilators were made to New York, or whether the state had made any agreements with Tesla or Musk to acquire ventilators.
So what does all this accounting of Musk's Twitter promises actually tell us? New York is past the coronavirus's apex, and hospitals did their best to manage through that time with limited supplies. Now, the number of hospitalizations and patients in intensive care units are trending downward. Does it matter now that Musk might not receive top marks for following through on all of his promises completely?
Possibly. Public health experts have warned that a second wave of the coronavirus could be even worse than what the country just experienced. Speaking about the panic that set in when New York City and state realized they lacked the supplies to fight the pandemic on their own, de Blasio warned that New York has to be self-sufficient for the next phase of fighting COVID-19. "What we've gone through should be a 'Never Again' moment," he told The New York Times.
To some, Musk's behavior during the pandemic has solidified what The Washington Post called "a pattern by Musk of brash proclamations on Twitter with mixed results on follow-through." Others recalled Musk's attempt at heroism during the 2018 incident in which 12 Thai boys and their soccer coach were stuck in a cave, and Musk offered to help with a "kid-size submarine" that ultimately was not used in the rescue. Making bold promises and coming up short isn't anything new for Musk, nor is it uncharacteristic of tech CEOs in general.
What has troubled others is not just mixed follow-through on his promises, but the billionaire's whiplash rhetoric on the pandemic. Tim Wu, a law professor at Columbia University and an expert on antitrust and other technology issues, tweeted that Musk had fallen out of favor with him. "I have long had respect for his inventive genius, but he lost me during this crisis," Wu wrote, citing Musk tweeting about "miracle cures," opining on macroeconomics and threatening to sue a county in California for keeping one of his factories closed. Wu wrote: "He's jumped the shark."
Powered By
NEXT STORY: 1 in 6 students to attend remote NYC summer school