Coronavirus
Schools will remain closed for the rest of this academic year
Cuomo finally gets behind de Blasio's plan to keep schools shuttered.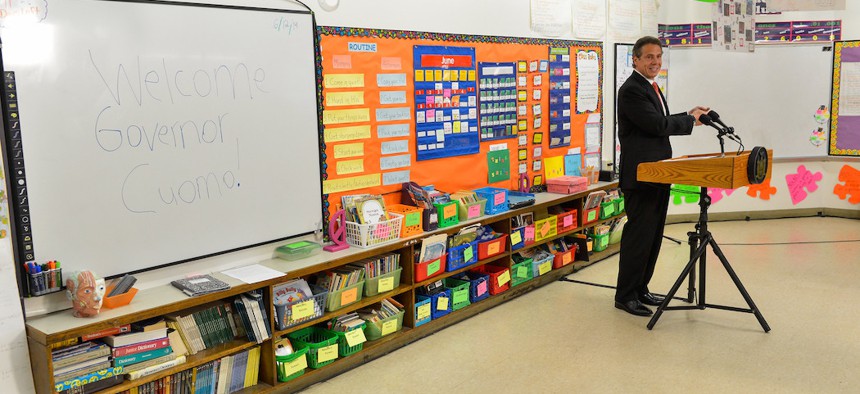 Weeks after pushing back against New York City Mayor Bill de Blasio's announcement that city schools would remain closed for the remainder of the academic year – asserting that that decision was his to make – Gov. Andrew Cuomo announced Friday that the state would, in fact, keep schools closed for the rest of the academic year. The order applies to K-12 schools as well as colleges and universities. 
Explaining the decision, Cuomo cited the difficulty with enforcing social distancing in schools and said state officials didn't think it was possible to reopen schools this year while also keeping students and staff safe. Remote instruction will continue as it has since schools originally closed in mid-March.
With only two months of the school year remaining, Cuomo's announcement is hardly surprising. But questions remain about whether summer school – or even the start of the next school year – will have students return to classrooms at all.
While New York City Schools Chancellor Richard Carranza has said that there's only a "50-50" shot that school buildings would open in September, Cuomo declined to provide specifics on a fall reopening on Friday. "There is no decision on the fall because the fall is a long time away," he said. Cuomo added, however, that he is instructing school districts to start developing reopening plans that incorporate social distancing and other public health measures, such as wearing face masks and having fewer students transported on school buses.