Criminal justice
NYPD officers eschew masks during protests
The large gatherings of cops and protesters could exacerbate the coronavirus threat.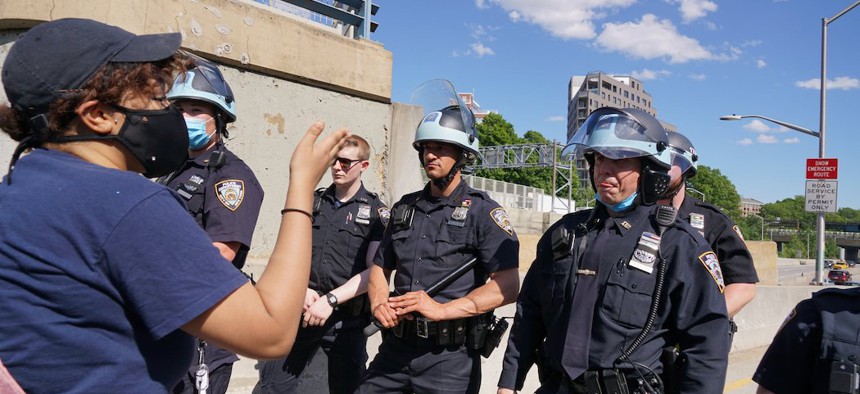 Over the weekend, protests against police brutality raged in multiple New York City boroughs. Despite the lingering presence of the coronavirus in the city, New York City Police Department officers were seen in large groups not wearing face masks.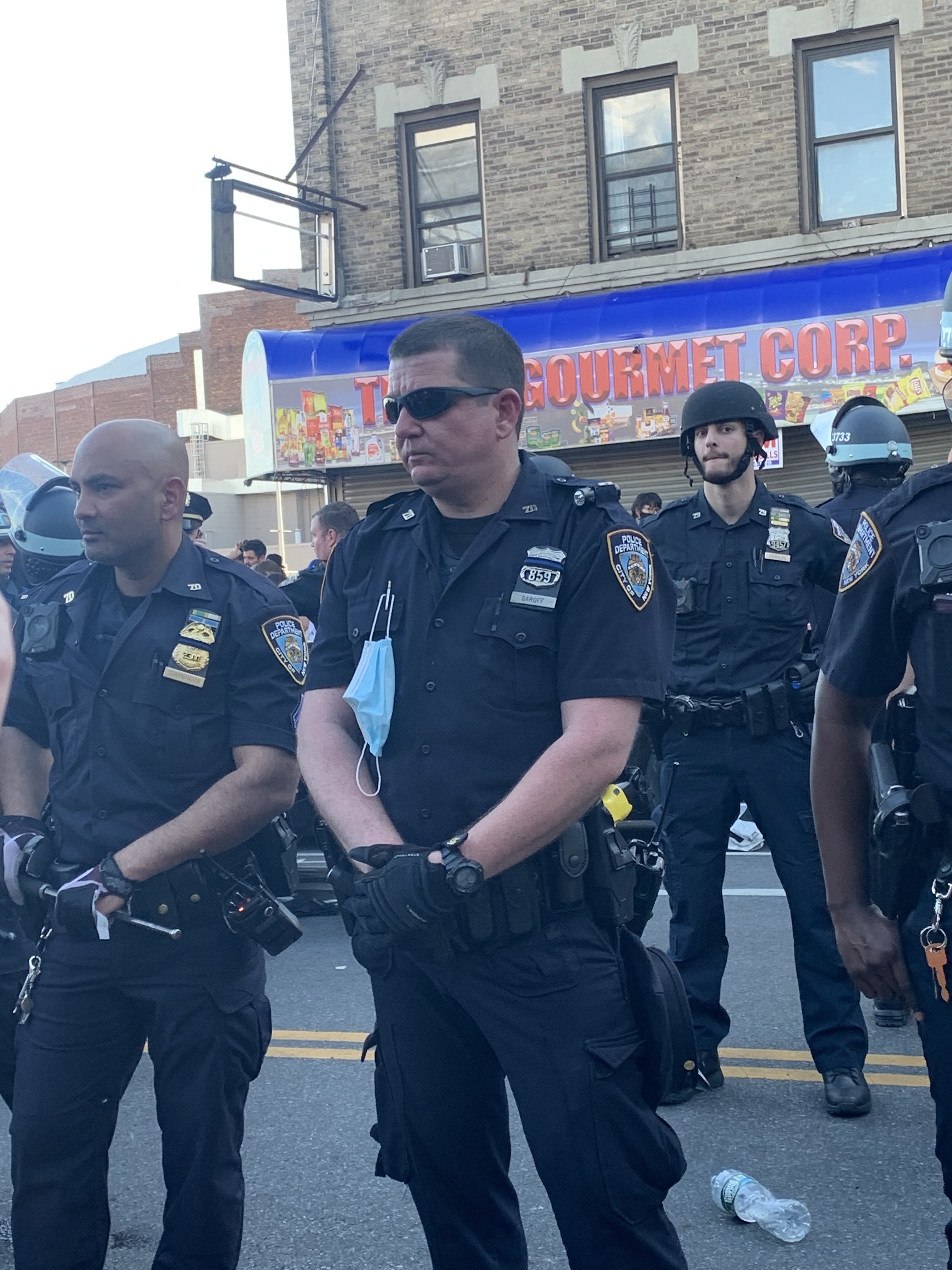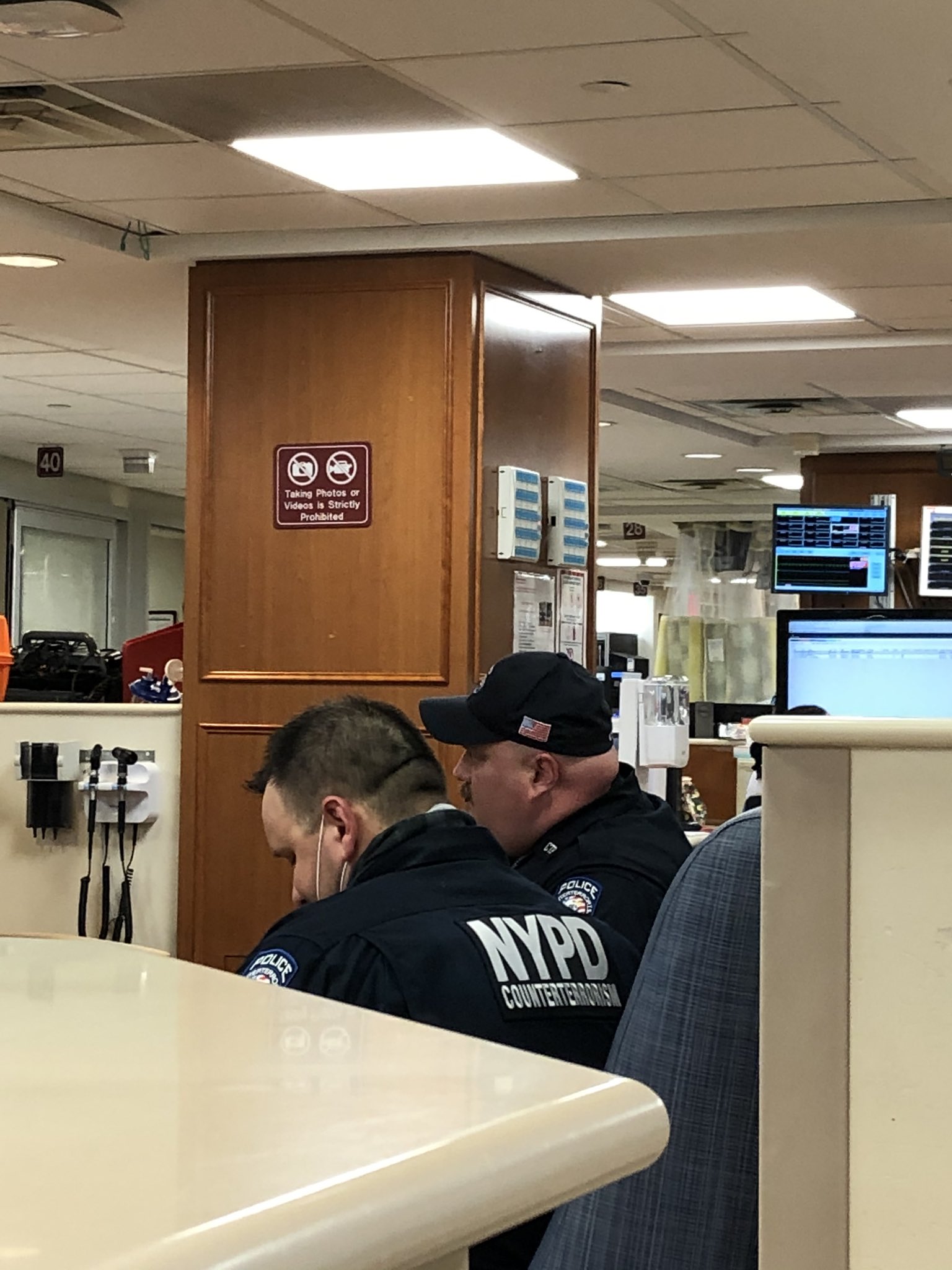 The force said early on during the city's coronavirus crisis that it was not being provided with personal protective equipment, such as face masks, that could help prevent officers from contracting the coronavirus. In early April, about 18% of the police force had either called out sick or was in quarantine.
Over two weeks ago, the Sergeants Benevolent Association, one of the city's largest police unions, referred to city Health Commissioner Dr. Oxiris Barbot as a "bitch" in a controversial tweet for denying officers face masks in March that were being reserved for hospitals. The NYPD attempted to seize 500,000 N95 masks meant for the city's health department at a warehouse in New Jersey. The officers were only provided with 50,000, which resulted in a heated conversation between NYPD Chief of Department Terence Monahan and Barbot. Days later, the NYPD was provided with 500,000 masks.
Since the NYPD has been well aware of the health risks associated with the virus for months and tried to seize masks meant for health care workers, the number of maskless officers spotted at this weekend's protests seems hypocritical.
State Sen. Jessica Ramos told City & State in a tweet that she encountered three maskless officers while attending a protest in Jackson Heights, Queens, on Saturday. According to Ramos, when she asked why the officers weren't wearing masks, they didn't answer.
I've reached out to a photographer who shot Saturday's protest in Jackson Heights. We're the epicenter of the epicenter of the crisis. And a good handful of police officers didn't wear a mask. I asked. They didn't care.

— Jessica Ramos (@jessicaramos) June 1, 2020
Shelby McClelland, a protester who was present at several demonstrations over the weekend, told City & State that she encountered a number of officers without masks who refused to put them on when asked to by protesters. "People asked them to put masks on and they straight-up refused and said, 'Don't worry about us, worry about you,'" she said.
While the risk of transmitting or contracting the coronavirus decreases significantly outside, large gatherings of any kind are still risky. Nonmedical masks and face coverings can help reduce the spread of the virus, but they're not foolproof.
Those who protested over the weekend chose to face the potential health risks associated with gathering in large numbers in an effort to challenge systemic racism and police brutality. Some protesters were also without masks, however, they are not civil servants whose job is to serve and protect people – that responsibility belongs to the NYPD.