Technology
City Council extends crackdown on delivery apps
New York City will continue to cap fees paid to the likes of Grubhub and Postmates.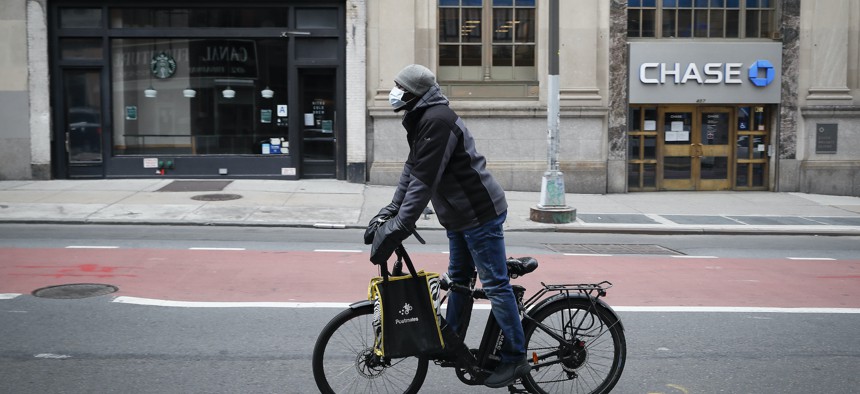 Third-party delivery apps like Postmates and Grubhub have long been in New York City Council Member Mark Gjonaj's crosshairs. In the midst of the coronavirus pandemic, Gjonaj and his colleagues have finally found some real success in cracking down on the apps.
On Thursday, the City Council voted to extend a cap on fees that the delivery apps can charge restaurants, along with extending a prohibition on apps charging restaurants for telephone calls that don't result in a person actually ordering from the restaurant. Similar measures were passed in May, but they only lasted until 90 days after a declared state of emergency that prohibits on-premises dining.
The new legislation, sponsored by Gjonaj and City Council Member Francisco Moya, means that the fee caps will remain in place until 90 days after restaurants are allowed to resume indoor dining at 100% capacity – a day that appears as far off as a coronavirus vaccine.
While Gjonaj had pushed for similar measures to crack down on delivery apps in the past, they failed to gain traction until the pandemic, when the financial devastation faced by the restaurant industry was put on full view. "While restaurants are struggling to keep their doors open and continue paying their staff, third-party delivery platforms have experienced a surge in use," Gjonaj said in a statement celebrating the legislation's passage on Thursday. "Their business model continues to thrive under COVID, while restaurants continue to need help."
Powered By
NEXT STORY: Can New York colleges safely bring students back?