Housing
NYC's plan to move homeless people back into shelters
Despite Mayor Bill de Blasio's announcement, it's unclear what the city will do to help homeless New Yorkers.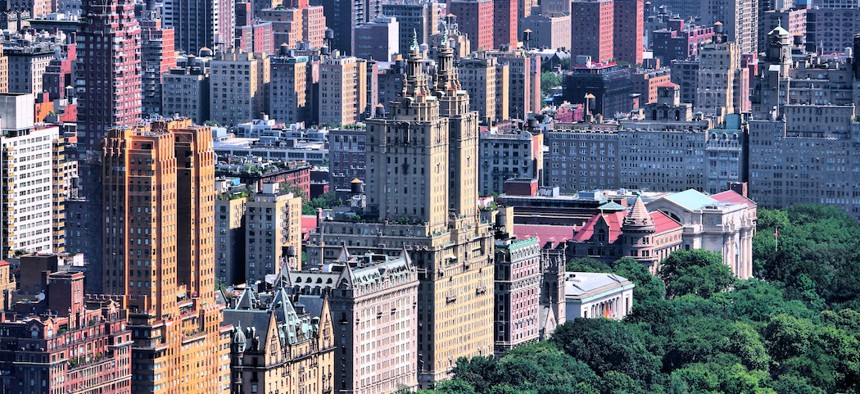 On Monday, New York City Mayor Bill de Blasio announced that the city plans to move homeless New Yorkers who were placed in hotels during the coronavirus outbreak back into shelters.
"As the health situation has continued to improve, we're going to start the process of figuring out where we can get homeless individuals back into safe shelter facilities, and reduce the reliance on hotels," de Blasio said at a press briefing. "Hotels (are) certainly not where we want to be in general, and we're going to start that process immediately."
The mayor's comments follow a number of quality-of-life complaints made by residents in the neighborhoods where homeless people were transferred to during the height of the coronavirus crisis, such as the Upper West Side and Hell's Kitchen in Manhattan, as well as some neighborhoods in Queens. Criticisms from the Upper West Side in particular, which is known as a liberal enclave, has struck many as insensitive, racist and hypocritical.
Catherine Trapani, executive director of Homeless Services United, which represents several homeless shelters in the city, told City & State that despite the mayor's comments no one is rushing to move homeless individuals back into shelters. "My understanding of the timeline for moving folks back to congregate shelters is that it will be informed not by neighborhood pressure or any other thing but by our progress in keeping the COVID-19 virus at bay," Trapani said.
De Blasio, who did not provide a timeline of when homeless people may be returning to shelters, also previously said that homeless people were welcome to stay in hotels until the development of a vaccine.
The hotel program has also been incredibly effective at reducing the number of coronavirus cases among the city's homeless population, according to Trapani, which the city Department of Homeless Services agreed with. "While we can always communicate better, our data show that our emergency actions helped stop the spread of the virus and saved lives," Isaac McGinn, a spokesman for the department, told The New York Times. "As members of the community, we intend to be good neighbors."
Homeless shelters were ravaged by the deadly virus due to overcrowding, and after much resistance, de Blasio allowed homeless New Yorkers to move into hotels in April. The city recorded more than 1,400 infections and 104 deaths among its homeless population, which has an estimated 60,000 people in the shelter system.
As public health experts warn of a potential second wave of the virus, Trapani said it would be foolish to move people back into shelters. However, she is in favor of returning individuals to shelters so that they can take part in group exercises and meals geared toward their rehabilitation. "What we want to do now is use the breathing room that this (hotel) strategy has bought us to think about what the future of the shelter system in New York City needs to look like and what might need to change in the traditional congregate shelter facilities to allow us to bring people back," Trapani said.
Powered By
NEXT STORY: State evaluates bill that would require hiring more nurses