Technology
How the new normal could narrow New York's digital divide
State lawmakers and activists say better late than never in expanding Internet access for millions of people during the coronavirus pandemic.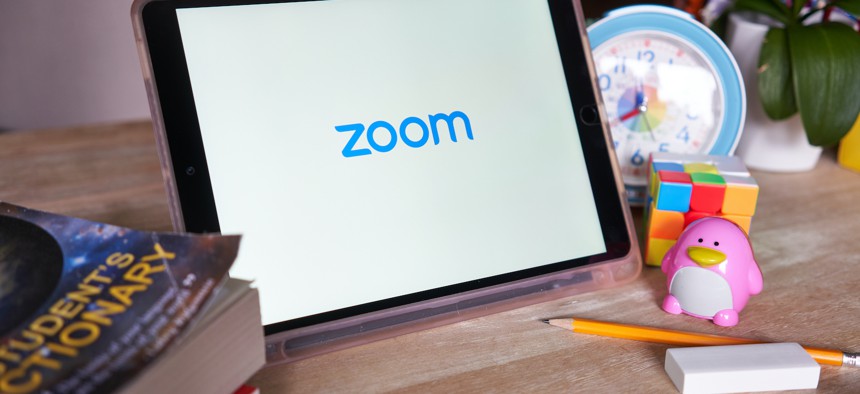 The coronavirus pandemic has highlighted the divide between the digital haves and have-nots across the state. Relatively well-off New Yorkers can work remotely from home with ease while many working-class and low-income people struggle to find a place where they can access services and health care. Thousands of public school children who live in homeless shelters can't even go to school virtually because they lack the broadband connection required for remote learning. Legal and legislative solutions will take time to implement, but significant steps forward could be taken in coming weeks.
In a recent interview, state Senate Education Committee Chair Shelley Mayer said that "The moment is, frankly, overdue" for public school students and teachers to have the ability to access remote learning some eight months after the first confirmed COVID-19 cases in the state. A bill she announced yesterday aims to guarantee internet access for all students between the ages of 5 and 21. The program would be paid for via a new assessment on the gross revenues telecommunications companies earn in New York. "It's a complicated area legally because of (federal) preemption problems and a host of other technical difficulties in getting broadband to millions of students as well as school buildings. It took us several months to come up with something that we think is a very good start." 
Activists, meanwhile, are hoping to get thousands of children in homeless shelters connected over the coming weeks. A new lawsuit announced Tuesday by the Legal Aid Society demands that New York City guarantee internet access to children in homeless shelters by Jan. 4. The city would also have to develop a plan for installing and maintaining WiFi access in shelters, rather than leaning on cellular hotspots for students, though the new legal effort hinges on a court hearing next week, according to Susan Horwitz, supervising attorney of the Education Law Project at the advocacy group. "This should have happened six months ago," she said in an interview. "We're demanding Jan. 4 and we're waiting for a response." A spokesperson for Mayor Bill de Blasio did not respond to a request for comment by publication time.
While de Blasio has yet to make good on a promise made weeks ago to solve the issue of internet access in homeless shelters, the city announced a settlement yesterday to a 2017 lawsuit that will bring broadband to a half-million households in the city, including all New York City Housing Authority residential buildings – more than half of the nearly 1 million households who lacked broadband access citywide, according to a 2019 report by City Comptroller Scott Stringer. A bill introduced in late October by City Council Members Ben Kallos and Farah Louis would mandate that the city provide a laptop with "culturally responsive" textbooks to every student. 
Students are hardly the only people who have lacked regular access to the internet both during the pandemic and in the beforetimes. Just how many New Yorkers have reliable internet service – and what they pay for it – would be studied by the state Public Service Commission in the upcoming year, according to legislation passed by state lawmakers earlier this year. Gaining a better understanding of the existing digital divide could go a long way toward figuring out how to make reliable broadband as ubiquitous in the new normal for all New Yorkers as legacy utility services like gas, electricity, and water, according to Bill Ferris, the state legislative director for AARP New York, which is leading efforts to get Gov. Andrew Cuomo to sign the legislation. "We have to find out where the internet exists and doesn't exist," he said in an interview. "The internet has become more and more prominent in everyone's life." 
* 'Tis the season for elected officials like state Senate Majority Leader Andrea Stewart-Cousins to hand out Thanksgiving turkeys so it should come as no surprise that Cuomo have staged his three press conferences this week at places where he is helping hand out the birds.
Powered By
NEXT STORY: An uphill battle against COVID-19 in prisons