Homelessness
Smaller homeless shelters need vaccination help
Overcoming hesitancy among residents and getting them to vaccination sites pose challenges.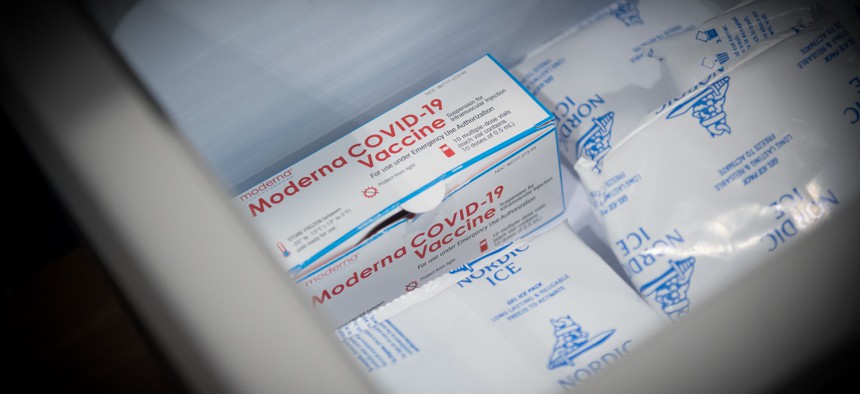 While New York City's Department of Homeless Services' efforts to get more homeless New Yorkers vaccinated against the coronavirus have begun to make progress, smaller shelters are coming across numerous obstacles to getting their residents vaccinated. Public health experts say vaccinating residents of congregate settings such as homeless shelters is essential to ending the COVID-19 pandemic because living in shared living spaces, where it is difficult or nearly impossible to isolate from other individuals, makes it easy for the deadly virus to spread. 
Many homeless individuals tend to suffer from underlying health conditions, which makes them even more vulnerable to severe complications when it comes to the coronavirus. A Coalition for the Homeless report, published last June, indicated that New York City's homeless population was dying at a rate that was 61% higher than the citywide rate, citing underlying health issues, a lack of testing and the inability to distance themselves from others as the reasons why. By June, 2020, 120 homeless individuals had succumbed to the virus.
Beginning in mid-January, New Yorkers living in homeless shelters have been eligible to receive a COVID-19 vaccination. As of March 3, about 3,100 people at shelters (including some staff) were vaccinated. The city estimated that it had about 18,500 adults living in shelters at the time. Reports indicated that some shelter residents had a deep mistrust of COVID-19 vaccines, while others suggested that there was difficulty in getting homeless people to vaccination sites, especially for both doses. 
The Department of Homeless Services has set up one vaccination site specifically for homeless New Yorkers and plans to add more, as well as a mobile vaccination unit that is able to bring the Johnson & Johnson vaccine – which has a much longer shelf life than the Pfizer-BioNTech and Moderna vaccines – to homeless individuals across the city. According to Catherine Trapani, executive director of Homeless Services United, a homeless advocacy group, the state has been making strides since implementing these services, but it is difficult to fully assess the number of homeless people who have been vaccinated thus far. "What we don't know is how many clients and staff didn't go through the DHS portal and maybe signed up at a service center or Citi Field or any of the other vaccination sites available to people, including, potentially, some sites run by like local health clinics that partner with the shelters," she told City & State. 
While some progress has been made at Department of Homeless Services-managed sites, it's less clear how other shelters, not under the department's purview, that cater to more specialized groups such as domestic violence survivors, individuals living with HIV/AIDS, families and the city's youth, are faring when it comes to vaccinating their residents. The city's Department of Homeless Services did not respond to a request for comment.
Paul Feuerstein, executive director of Barrier Free Living – a domestic violence shelter that specifically serves disabled survivors – and member of the Family Homelessness Coalition, told City & State that he initially had trouble gauging whether or not the residents in his shelter would even be eligible for the vaccine. Barrier Free Living provides units to its residents, opposed to a congregate living space, which on the surface makes the shelter residents appear ineligible for a vaccine. However, domestic violence survivors, like those living at the shelter, are eligible. "I called up the assistant commissioner in charge of shelters and said, 'I'm getting a mixed message here,'" Feuerstein recounted. "'On one hand, you say only congregate (shelters), which doesn't include us, on the other hand, your website, the city's website, says domestic violence (shelter) residences are eligible: residents and staff. So what's the story?'"
Feuerstein was given the green light by the assistant commissioner to start arranging appointments for his residents. Eventually, after making several more calls, Feurerstein managed to reach out to various locations near Barrier Free Living, in the Bronx, and managed to set up appointments for staff and residents with the aid of other organizations. "The Supportive Housing Network has been phenomenal in terms of advocating to get clients and staff of supportive housing programs (vaccinated)," he said.
While Feuerstein has been relatively successful in finding locations for his residents to get vaccinated, other shelters have not been as fortunate. Jeehae Fischer, executive director of the Korean American Family Service Center, which provides shelter and assistance to domestic violence survivors, told City & State that she has encountered major hurdles when it has come to vaccinating her staff and residents. Fischer said that staff and residents have had an exceptionally hard time navigating the city's vaccine appointment website and have been distracted by recent news events. "Because we serve the Asian American community, there's a lot of trauma that's going on. So I think vaccination is like not on their mind – but it is on ours," she said.
Residents living at the Korean American Family Service Center also need to be better educated about the vaccines, according to Fischer. "There are a lot of questions and a lot of our (domestic abuse) survivors are undocumented and uninsured," she said. "So they have a lot of questions and the website will not tell you everything in one concise place, so it's not easy. I am happy that they were eligible to get the vaccination early on, but that doesn't mean that they're getting vaccinated."
While smaller shelters tend to get looked over, according to Fischer, they remain lifelines to thousands of people in the city. "The reason that these shelters, run by the culturally and linguistically appropriate organization, (exist) is that the clients are comfortable coming to us ... So it's really critical, especially in New York, New York City, New York state, because there's so many immigrants living in New York, to pay attention to small shelters that are culturally and linguistically relevant to the population," Fischer said. 
Homelessness Case Studies
Powered By
NEXT STORY: Legislators want to fully fund school aid