Policy
New York leaders tout progress for LGBTQ rights
Emma Wolfe, a deputy mayor of New York City, cautions that recovery to the status quo from COVID-19 will not be enough.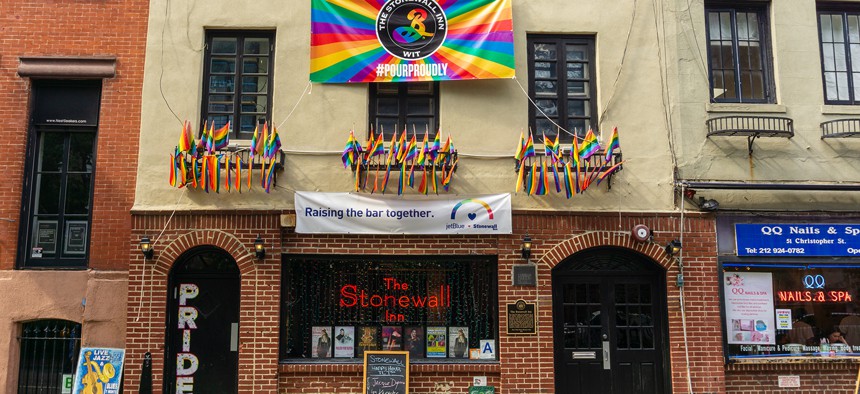 Emma Wolfe, a deputy mayor of New York City, cautions that recovery to the status quo from COVID-19 will not be enough. "Our recovery has to be about more than just getting back to where we were, but about furthering our recovery for all of our communities and especially our LGBTQ communities," Wolfe said at a virtual event last week to celebrate City & State's annual Pride Power 100 list. "We have so much more to do." Wolfe remarked on the various successes for protecting LGBTQ people in New York City under the de Blasio administration, such as the creation of a third gender category on New York City birth and death certificates, the LGBTQ health care bill of rights, and mandating bathroom access for trans New Yorkers in city buildings. Wolfe also remarked that city policies had to struggle against the Trump administration, which she described as "homophobic" and "transphobic." While she did honor some successes, Wolfe also called attention to addressing challenges LGBTQ youth face, with housing insecurity being a particular concern, as up to 40% of homeless youth identify as LGBTQIA. Wolfe called attention to the work of the NYC Unity Project, an initiative that centers on support for LGBTQ youth. 
State Sen. Brad Hoylman, current runner-up for Manhattan borough president, continued the emphasis on celebrating historic wins as well as anticipating new challenges for the LGBT community. Hoylman, the first openly gay member of the New York state Senate, brought attention to issues at the state level. Hoylman called attention to successes like the Gender Expression Non-Discrimination Act, which made gender identity and expression a protected class under state law, the repeal of the "walking while trans" law which targeted trans women of color, and the banning of conversion therapy. Hoylman acknowledged the legacy of activists like Sylvia Rivera and Marsha P. Johnson, stating that they created a future where these laws could be passed. He said that the passage of the state Marriage Equality Act in 2011 did not guarantee continued progress for the LGBTQ community. "Right after marriage equality, there was such euphoria and what we thought was going to be the opening of a new level of acceptance for our community. But it didn't happen in Albany until the Democrats took over. And that shows you, one giant leap forward but you know many small steps backwards that occurred," Hoylman said.
The conversation wrapped up with Melissa Sklarz, one of the first two openly trans Democratic district leaders in New York City. Sklarz talked about the willingness for older generations to be more receptive to the ideas of younger generations. "It's important to learn what is happening, what people need, what is it that they see, how are [they] seeing change, how is our political system not addressing the needs of the people. … I have been a mainstream Democrat for a long time, and I'm concerned that being a mainstream Democrat is not enough," she said. Sklarz echoed Wolfe's concerns about housing. These concerns also addressed the needs of LGBTQ elders, who Sklarz identified as frequently forgotten by even well-meaning advocacy groups. She also called attention to a number of recent anti-trans bills nationwide. This year was declared by the Human Rights Council to be the "worst year in recent history for LGBTQ state legislative attacks." Sklarz called on others to take action against legislation that discriminates against trans people. "This is happening in real time. And it's up to us, Pride 100, and all of our friends and allies can do more of what they can," Sklarz said.