Policy
Working together to stop elder abuse
A new law will help state agencies, companies and nonprofits collaborate to stop predators.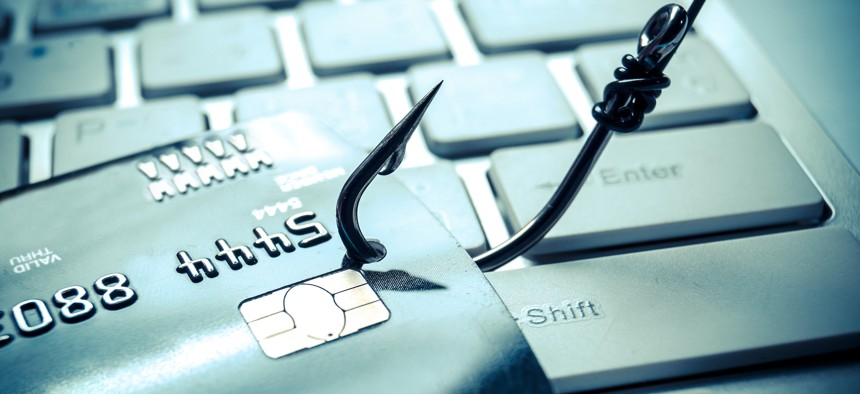 An older woman was sitting in her southern Brooklyn home a few months ago when the telephone rang. The person on the other end told her that she could finally get her computer repaired. All she had to do was print a form with instructions on how to pay. She then took that to her local bank where she asked the teller to wire a five-figure amount to a guy in Thailand. The teller said this was just not possible, so she went to a more obliging branch nearby. She sent additional money the following day, but there was no computer repair coming – certainly not one worth the $50,000 she had wired. It took her a little while to realize that, according to state Sen. Roxanne Persaud of Brooklyn, who relayed her story to City & State. The most her staff could do at this point was help the woman secure her financial information.
The incident came to mind in early spring when Persaud learned about a bill that would make it easier to help people like her elderly constituent. Identity thieves have snookered many other people. Additional seniors have been physically, mentally or financially victimized by their own relatives. This problem has only gotten worse during the coronavirus pandemic with many older adults stuck behind closed doors. Identifying clues of abuse can be hard, but a new state law could make it easier for local and state authorities to investigate cases and bring perpetrators to justice with the help of these wonky things called elder abuse enhanced multidisciplinary teams.
The basic idea was to bring people from government agencies, social services nonprofits, police departments and other entities together to investigate a case rather than have them work individually. Hospitals and child welfare agencies are examples of places where such teams have been deployed for years, but state laws blocked how they could tackle cases of elder abuse. A hypothetical example might be how a bank serving that woman from southern Brooklyn may not be legally allowed to tell law enforcement that it suspected some guy in Thailand was bilking her out of thousands of dollars. An enhanced multidisciplinary team might be able to get hospital personnel and a sheriff's deputy together to discuss how someone with a criminal history might be abusing their elderly relative. The bill signed into law by Gov. Andrew Cuomo on July 1 reduced the legal barriers to such cooperation. "It just takes away any type of ambiguity about the agencies sharing information, so it's a smoother process," Bill Ferris, state legislative representative for the AARP, said in an interview.
A wide variety of data highlights how elder abuse has gotten worse in the past year or two. One in 10 adults over the age of 60 experience some form of maltreatment, federal officials said in 2018. A May 2020 study by researchers at Weill Cornell Medicine and NewYork-Presbyterian Hospital found that double-digit percentage increases in elder abuse were possible in New York City based on past disasters. "Throughout the pandemic, we have seen an uptick in reports of elder abuse, raising the alarm for the need to adopt legislation that better responds to cases of abuse," Katelyn Andrews, director of public policy at LiveOn NY, which is a membership organization representing 100 senior advocacy groups, said in a June press release supporting the legislation. That adds up to a lot of people in a state of 20 million, especially given the substantial aging population in the Empire State and how long social distancing restrictions have remained in effect. That is why the state Office for the Aging drafted the bill and requested that legislative leaders pass it as soon as possible, a spokesperson for the office confirmed with City & State.
Persaud, who chairs the state Senate Committee on Social Services, said she volunteered to sponsor the bill and approached Assembly Member Catalina Cruz of Queens to introduce the bill in her chamber. "(COVID-19) brought out some really ugly things," she said in an interview. "When it comes to seniors, especially in communities of color, you have folks (like in) my district who are often the target of these crimes by people they love." Advocacy groups like LiveOn NY and the AARP threw their political weight behind the bill, which passed both the state Senate and Assembly before the last scheduled day of the legislative session on June 10. That was a pretty fast pace in a state Capitol rocked by a litany of gubernatorial scandals and more than a little infighting among Democrats.
This legislation passed the state Senate unanimously, as did other bills targeting elder abuse with a long list of legislation affecting seniors. While the Assembly did not pass all of them, it did pass the bill helping the state Office for the Aging expand the enhanced multidisciplinary team it established years ago, along with reducing the bureaucratic morass for local governments to investigate elder abuse within their jurisdictions. "The team breaks through the silos that too often make (a) response more challenging and by sharing resources (to) overcome limitations that may exist within any partner independently responding," Dutchess County Executive Marc Molinaro, a Republican who is president of the New York State County Executives Association, said in a statement. "The team really magnifies our ability to more successfully prevent and intervene in abuse and exploitation." So add elder abuse to the seemingly short list of issues where Republicans and Democrats can still work together.
The big question moving forward is how enhanced multidisciplinary teams might curb elder abuse like that which affected that older woman in southern Brooklyn months ago. Public awareness about the problem will be key, according to Persaud, so that more bank tellers, health care professionals and others can identify potential cases and refer them to the proper authorities. An enhanced multidisciplinary team should be able to take things from there. While it can't do much at this point to help that woman recover the money she lost, many of her peers could be saved in the future. Additional benefits could be proven with time, according to Persaud. "It will deter some of these unscrupulous people from targeting the seniors," she said. So these teams might be able to score some serious points against elder abuse in the long run. Not bad for a relatively short piece of legislation that became law with little fanfare and zero controversy months ago.