Policy
MTA to start enforcing $50 mask fines
The penalty was put in place last year, but officials now say they plan to ramp up enforcement.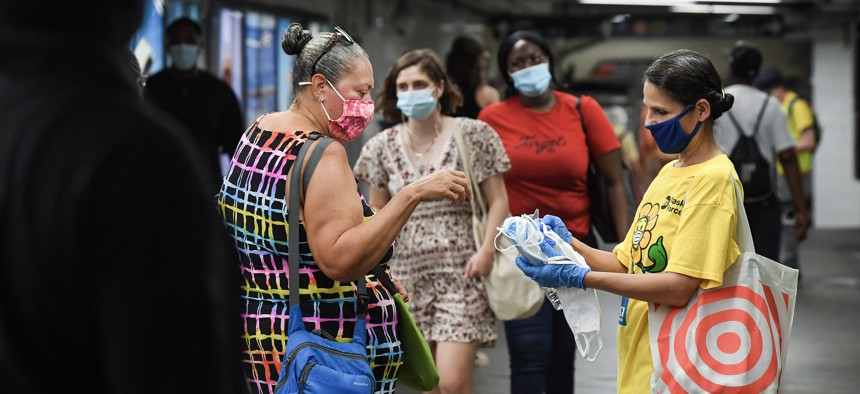 The transit agency serving New York City is tightening enforcement of mask requirements in the  subway and on commuter rail lines and buses, with violators running the risk of getting hit with $50 fines. 
The fine was originally implemented last year, but the Metropolitan Transportation Authority  warned riders that beginning on Thursday, Sept. 23, officers would ramp up mask enforcement throughout the system.
Following Labor Day the MTA says it made a "blitz" to hand out thousands of free masks to unmasked riders in the subway, and at rail hubs and bus terminals.
"In the coming weeks, officers will step up enforcement efforts on commuter rails and work with our partners at the NYPD for the subway and bus system," said Joseph McGrann, acting chief of the MTA's police department. "The message is clear: wear a mask."
"Riders who are still not getting this message will now see the cost associated with that thinking," he added.
MTA officials said during a press conference that, to date, "very few" citations have been handed out to people who are not adhering to mask guidelines and that compliance has generally been good. Survey results, according to the MTA, show masking levels are about 94% on buses, 87% on subways, 92% on the Long Island Railroad and 95% on Metro-North rail lines.
Officials say that their goal is to get mask compliance closer to even higher levels seen during 2020 and earlier this year.