Energy & Environment
Which state lawmakers ranked the best on the environment?
A nonpartisan advocacy group graded legislators based on more than a dozen votes.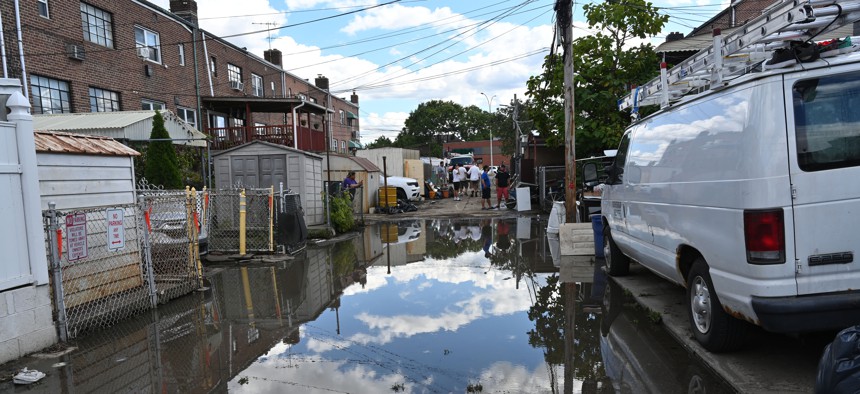 Climate change is no game, but environmentalists have figured out a way to score state lawmakers on their performance on the biggest environmental bills of the past year. 
New York League of Conservation Voters, a nonpartisan advocacy group, graded lawmakers based on their positions on more than a dozen bills before the state Senate and Assembly in the 2021 State Environmental Scorecard released on Sept. 21. Legislation promoting electric vehicles, lead-free drinking water and even low emissions concrete were all in the mix. A 100% score reflects an ideal environmental record over the past year – at least as far as the NYLCV is concerned. 
There are 63 seats in the state Senate and 150 in the Assembly. Just a single Republican received a perfect score as well as more than 100 Democrats and one independent. Here is a rundown of who stuck out from the crowd for better or worse.
Team captains
Assembly Speaker Carl Heastie and state Senate Majority Leader Andrea Stewart-Cousins 
The legislative leaders are the people who typically get to say what will and will not pass their chambers. A 90% score for Heastie suggests he is doing all that with the interests of environmentalists in mind, but that is only good enough for second place compared to the 97% score that Stewart-Cousins got.
Rookies of the year
Assembly Member Khaleel Anderson of Queens and state Sen. Samra Brouk of Rochester
The report notes these freshman lawmakers' perfect scores and work on environmental issues. That is making environmentalists hopeful that they can continue teaming up with them for many budget cycles to come.
Worst batting average 
Assembly Members David DiPietro of Western New York and Christopher Friend of the Southern Tier
This GOP duo both scored 13% – the equivalent of .130 in baseball terms – the lowest of any members of the state Legislature. They got on board with legislation fighting invasive species and lead in drinking water. Bills promoting biofuels and solar power are evidently not their thing even when other Republicans have jumped on the bandwagon. 
MVPs
Assembly Member Pat Fahy of the Capital Region and state Sen. Kevin Parker of Brooklyn
The NYCLV has declared Fahy and Parker their 2021 champions for their work at the intersection of "public health, climate change, and the environment." Fahy played a key role in championing legislation to set the goal of conserving 30% of New York's land. Parker got props for his work on spreading community solar. This could help both lawmakers quiet criticism of other parts of their record. Fahy, who received a 93% score, was docked by the NYLCV for not supporting a bill aiming to cut emissions from concrete. Parker got perfect marks in the report, but he has been recently criticized for the donations he has taken from energy companies while chairing the Energy and Telecommunications Committee in his chamber.