Policy
How NYC's right to shelter mandate works
Over the past four decades, this consent decree has helped secure temporary housing for thousands of homeless New Yorkers in need – but is it making for sustainable solutions?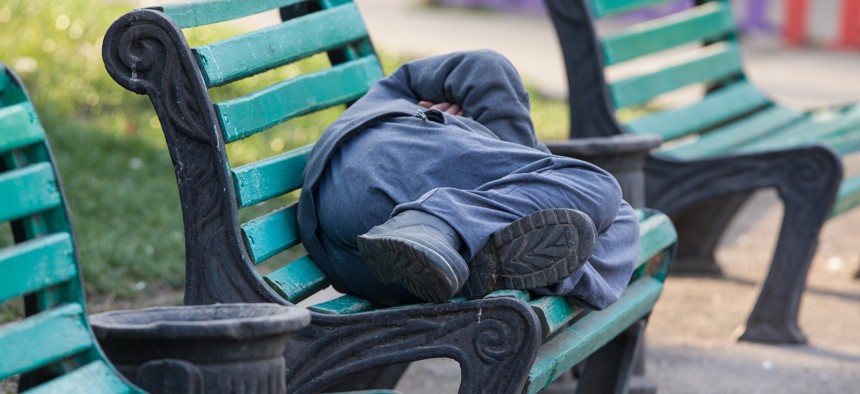 It's been over 40 years since the Callahan v. Carey case led to New York City's right to shelter mandate, laying the groundwork for the city's billion-dollar shelter system.
In 1979, attorney Robert Hayes, co-founder of the Coalition for the Homeless, sued the city in the New York State Supreme Court, arguing every homeless man had a right to shelter. Expanding that right to women, children and others would not come until later. The lead plaintiff in the class-action lawsuit was Robert Callahan, a homeless man who was suffering from chronic alcoholism. Hayes found Callahan while he was sleeping in Manhattan's Bowery neighborhood, according to the Coalition for the Homeless' website.
After intense negotiations, the city settled the suit in 1981 with a consent decree, which required the city to provide a sufficient number of beds to meet the needs of every homeless man looking for shelter. However, Callahan would die while sleeping on the streets before the mandate went into effect. Several additional cases followed Callahan v. Carey, expanding protections to women and families with children.
Fast forward to today, New York City remains one of three municipalities with a right to shelter mandate. According to the Coalition for the Homeless, the city's shelter system housed more than 48,000 people experiencing homelessness in July of this year, with nearly 15,000 of those people being children.
"The right to shelter is a vitally important part of New York City's safety net, and it does establish a baseline of decency so that we don't have tens of thousands of New Yorkers struggling to survive on the streets each night," Jacquelyn Simone, senior policy analyst
for the Coalition for the Homeless, told City & State.
However, the city is spending big dollars on its shelter system. For the current fiscal year, the city's Department of Homeless Services has a budget of $2 billion, with the lion's share going toward its shelter system.
Eyes are on the shelter system in light of recent investigations from the New York Times and the New York Post into CORE Services Group, which revealed that its CEO Jack A. Brown III was earning a $1 million salary while also putting his family on the payroll and contracting companies he has a stake in. In response to the stories, Mayor Bill de Blasio said Monday in a press conference that "there are only so many organizations that provide the services." 
Caitlin LaCroix, co-founder and homeless solutions policy director of RxHome, a nonprofit tackling homelessness, told City & State that the city's right to shelter mandate is an important safety net but argued that it should be renegotiated with a shift away from sheltering and toward housing.
"We like to think about shelter the same way that most people think about emergency rooms," she said. "If you have a whole hospital that's only an emergency room, you don't have the capacity to have surgery and to really do other activities that are part of keeping a person healthy and part of that health care ecosystem. And if we think of that housing ecosystem as the same, we've built a very large shelter system when instead we need the shelter system to be the emergency room for housing."
LaCroix said that in a city where land has become such a high commodity, land should be going to build affordable housing instead of more shelters. Moreover, she said the city's budget shows that the city prioritizes shelters, not housing.
Simone said the city ought to be providing proper oversight over providers it's contracting for its shelters and should select providers that are responsive to clients and will provide people with humane shelters.
Beyond that, Simone stressed that nothing in the Callahan consent decree prevents the city from investing in permanent housing, arguing that what's emerged is a false dichotomy between shelter and housing.
"I think it's unfortunate, frankly, that many mayoral administrations, including the current one, I would argue, have not connected the dots between housing and homelessness, and have seen their housing plan and their homelessness plan as sort of distinct entities," Simone said. "We would hope that the future administrations would recognize that housing is the answer to homelessness. And in fact, it's actually much more cost-effective to ensure that people have permanent affordable housing, than to just continuously watch the shelter system expand."