Policy
Test your knowledge of New York state politics before the 2022 legislative session begins
The upcoming year will feature fights on criminal justice reforms, climate change, the Buffalo Bills and more.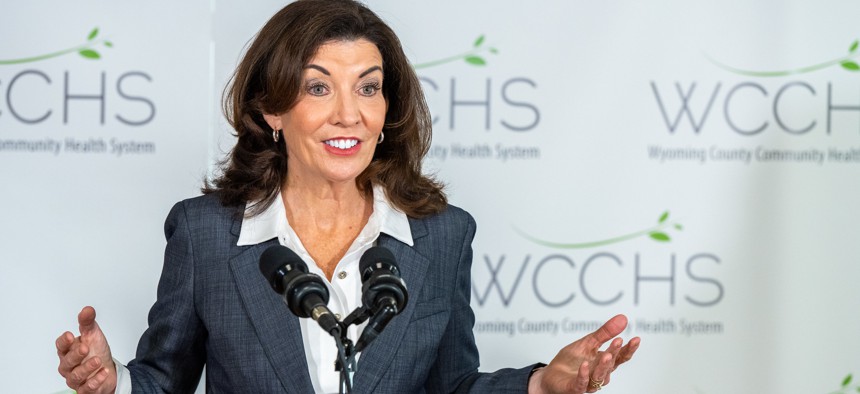 State legislators are back Jan. 5 to begin another year of lawmaking in the state Capitol in Albany. Democrats have supermajorities in the state Senate and Assembly, so they will not have to worry too much about opposition from Republicans, but they will have to worry about divisions among themselves in the months ahead.
Gov. Kathy Hochul is a new "x-factor" in the state budget equation. State lawmakers, advocates and reporters alike are bugging her about what she might propose in her upcoming State of the State address, which she will return to the Assembly Chambers following a decade of pageantry by her predecessor in different venues. The unexpected incumbent, and longtime moderate, has said she will announce big things in her upcoming speech and the budget proposal she will unveil separately next month.
Some Democrats further to the political left are pushing hard for progressive causes like tenant friendly housing laws and higher taxes on the wealthy. Others, especially moderates in the New York City suburbs, want to focus on issues with a different type of ideological bent. Ethics reforms are one example at the tail end of an eventful year that featured the downfall of three-term former Gov. Andrew Cuomo.
An influx of federal money already approved by Congress will help Democrats avoid some fights during budget negotiations, but divisions appear inevitable during the legislative session that is scheduled to conclude before the June 2022 primaries. Ten legislative fronts show what is in store for elected officials, staffers, activists and journalists alike as another legislative season comes to a state Capitol that former Gov. David Paterson once likened to another planet. Here is a test before things kick off in January that will show how much you know the lay of the land.