Budget
What Albany Democrats want from Kathy Hochul in the new state budget
One-house budget resolutions highlight legislators' demands for more social spending ahead of the April 1 budget deadline.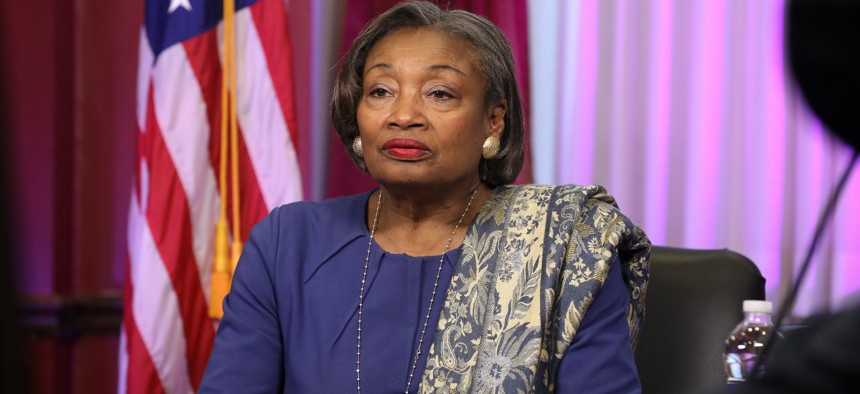 Democratic lawmakers are taking aim at some of Gov. Kathy Hochul's top budget priorities – the legalization of to-go cocktails, a four-year extension of mayoral control over New York City schools, criminal justice reforms and dozens of other provisions in the $216 billion proposed budget she unveiled in January. 
State budget negotiations are reaching their final stage as the state Senate and Assembly get ready to pass one-house budget resolutions highlighting their fiscal priorities ahead of an April 1 deadline. A lot could come down to how well state Senate Majority Leader Andrea Stewart-Cousins and Assembly Speaker Carl Heastie can reconcile legislators' push for billions in new social spending with their stated opposition to policy proposals backed by Hochul as the governor positions herself to win a full term in office. 
The Democratic supermajorities are joining forces on a range of social spending proposals, though their one-house resolutions differ on exact spending levels. Assembly Democrats want $3 billion in increased funding for child care programs, according to their budget resolution, compared to the $1.4 billion proposed by Hochul. State Senate Democrats are pushing for $10 billion over the next few years, according to their budget resolution. Both chambers are pushing for $345 million to expand health care coverage for undocumented people. The two chambers also back hundreds of millions in spending to help New Yorkers catch up on utility arrears accumulated during the pandemic. 
One-house budget resolutions are nonbinding, but they do highlight what Hochul stands to gain if she accommodates all the new social spending proposed by Albany Democrats. She might convince legislators to support the legalization of to-go cocktails – a popular idea with voters – despite the ongoing opposition from the powerful liquor lobby. The governor could solidify her budding alliance with New York City Mayor Eric Adams by securing a four-year extension of mayoral control over city schools. She could tout a litany of new criminal justice reforms and improvements to the voting process. Those are just a few of the more than 80 executive budget proposals rejected by the one-house resolutions.
State Senate Democrats included dozens of new proposals in their one-house budget proposal, many of which are based on outstanding legislation. This includes backing the proposed New Deal For CUNY as well as rolling back changes championed by former Gov. Andrew Cuomo to the Public Authorities Control Board following the implosion of a controversial deal to establish a satellite Amazon campus in Queens. State Senate Democrats are also aiming to decouple the state tax code from the controversial federal Opportunity Zone program in addition to locally minded proposals like a prohibition on school buses parking on New York City streets on nights and weekends. 
The state budget process follows a certain choreography every year. A governor proposes a budget in January before making any amendments one month later. One-house budget resolutions then set the stage for budget talks between Hochul, Stewart-Cousins and Heastie. Political observers say they expect less acrimony this year compared to the past when Cuomo was still in power, but the one-house budget resolutions highlight the price that Albany lawmakers want Hochul to pay before they would approve a budget she could tout to voters before the June Democratic primary. "One house budgets are aspirational documents," political consultant Evan Stavisky told City & State. "Some of (legislators' proposals) will pass and some of them will not – and they will always be subject to negotiations."