Budget
Winners & Losers of the 2022 state budget
The new spending plan brought defeats and victories. Here's where everyone landed.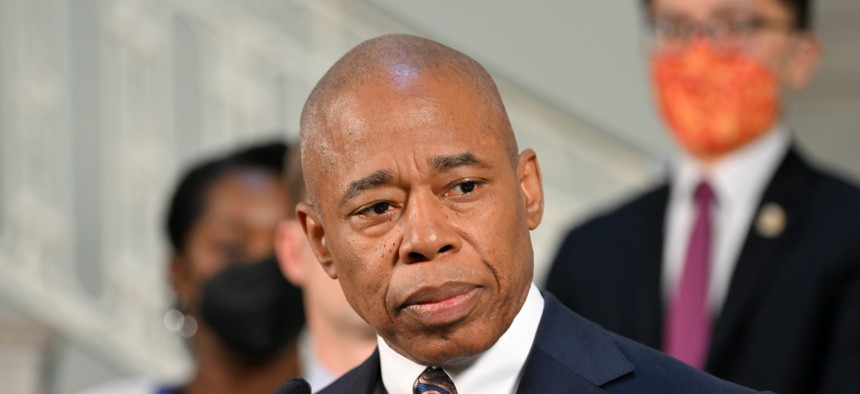 Albany Democrats made us all sweat, but they finally figured out a deal on a new state budget. The "three people in a room" responsible for the late spending plan – Gov. Kathy Hochul, Assembly Speaker Carl Heastie and state Senate Majority Leader Andrea Stewart-Cousins – probably got mixed feelings about how things turned out – so we'll call it a draw among them, but other political insiders are clearly falling into the respective columns of budgetary winners and losers.
Winners
Terry and Kim Pegula – The billionaire owners of the Buffalo Bills have given New Yorkers several hundred million reasons to believe robber barons are as powerful now as they ever were back in the Gilded Age. A few downstate progressives threw a fit about providing $600 million in state money (plus $250 million from Erie County) to a profitable private business, but the Legislature is going to approve the idea anyway. The Pegulas meanwhile are chipping in 3% or so of their estimated $5.8 billion fortune to keep the team in Buffalo. Even football folks are crying foul!
George Gresham – It may not be the perfect victory, but home care workers repped by Gresham's 1199SEIU will soon benefit from increased salaries thanks to new funding in the budget. A $7.4 billion investment will give those caring for vulnerable New Yorkers at home a $3 per hour pay bump over the next two years. It comes after a concerted push by a broad coalition of interests to provide home care workers a more liveable wage. Though the final deal falls short of the demands, it still represents a crucial step toward better pay.
Melissa Fleischut and Andrew Rigie – Fleischut, president of the New York State Restaurant Association, and Rigie, executive director of the New York City Hospitality Alliance, might especially need a drink after the budget season they had. It turns out that reports of the budgetary death of legalized to-go cocktails were greatly exaggerated. No need to go out to celebrate how embattled restaurants are getting their pandemic lifeline back, because the cocktails can now come to you – at least for the three years authorized in the budget.
Losers
Eric Adams – The New York City mayor has claimed the mantle of national influence, but he sure doesn't seem to have much sway up the Hudson considering how state lawmakers rejected some of his top policy requests, like, weeks ago. Sure, the former state senator could declare victory after some tweaks were made to bail reform, but he sure ain't going to look like much of a winner when he treks back to Albany in the coming weeks to beg fellow Democrats to pass an extension of mayoral control.
James Whelan – The Real Estate Board of New York prez didn't ask for much this year, but he still wound up with squat. The group had supported Hochul's plan to replace the controversial 421-a tax break, which would continue saving developers billions in taxes in exchange for building some affordable housing. But it left housing advocates and many Democratic lawmakers displeased. It can be handled outside the budget, they argued. And they got their way, leaving the future of 421-a in the hands of the not-so-REBNY-friendly Legislature.
Zellnor Myrie and Catalina Cruz – Usually, when all three people in the room agree something should go into the budget, it makes it in. That turned out not to be the case with the Clean Slate Act. Once again, the proposal sponsored by Myrie and Cruz that would seal the records of thousands of New Yorkers with felony convictions made it to the 10-yard line, but couldn't get all the way into the endzone. The governor and lawmakers had slight but significant differences between their versions of the bill that apparently just couldn't get settled in the budget.