Policy
Monkeypox cases nearly double as NYC continues to plead for more vaccine doses
The city administered 4,000 vaccine doses on Sunday across three newly opened mass vaccination sites.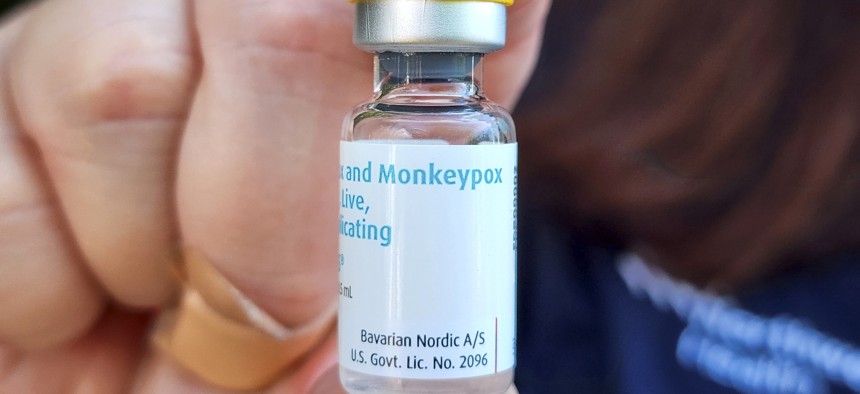 New York City Council members and health officials acknowledged the city's monkeypox vaccine rollout has been fraught with glitches and delays on Monday as cases skyrocketed to 618, a 34% increase from Friday and 84% increase from Wednesday.
"Like many New Yorkers, we too are concerned about the rollout of the vaccine over the past weeks, which has led to much frustration and disappointment," Council Speaker Adrienne Adams said during a virtual town hall on the virus with city health officials and the council's LGBTQ caucus. Reiterating concerns about federal delays in distributing doses, Adams said "we recognize the many issues with access to the vaccine as a result of the federal government, but we know we can do better to administer the doses that we have."
Cases have been steadily rising since the first was identified in early May. As of Friday, cases in New York represented more than a quarter of all of those confirmed nationwide, according to the Centers for Disease Control and Prevention. The virus, which has primarily afflicted men who have sex with men, causes a rash, fever and chills. As of last week, men made up nearly 96% of those infected, according to city data.
The majority of those infected have not required hospitalization, according to health officials, however patients have reported excruciating pain that lasts for about two to four weeks.
"I just know so many people in my own social circle, so many constituents reaching out who are testing positive for monkeypox," Council Member Erik Bottcher said during Monday's town hall. "This is an incredibly painful and potentially disfiguring disease. My social media is filled with pictures of people bravely uploading what this is, and it's very serious."
The city's monkeypox vaccination efforts have given New Yorkers a sense of déjà vu from the COVID-19 vaccine rollout. The scheduling site has repeatedly malfunctioned, and appointments have booked up within minutes of going live. 
On Sunday, the city opened three new mass vaccination sites in the Bronx, Queens and Brooklyn, where it planned to administer 12,200 doses over the next two weeks, including 4,000 for the highest-risk patients. All slots were filled within minutes of the appointment portal opening, NBC 4 New York reported. The city also has four sites in NYC Health + Hospitals clinics.
Health Commissioner Ashwin Vasan said Monday 4,000 people were vaccinated at the three mass vaccination clinics a day earlier.
Gov. Kathy Hochul also announced Friday the state was set to receive 33,000 additional doses of the vaccine this week from the federal government.
At the federal level, the Department of Health and Human Services said Friday it ordered 2.5 million additional doses, but they would not arrive until next year, The New York Times reported. An earlier order of 2.5 million doses is expected to begin arriving in the coming months from the manufacturer of Jynneos based in Denmark. The delay is attributed, in part, to the Food and Drug Administration's ongoing approval process of the manufacturer and its facility.