New York City
How many people are detained on Rikers? A look at the crisis by the numbers
The annual Mayor's Management Report offers a cross-section of statistics on the jail complex.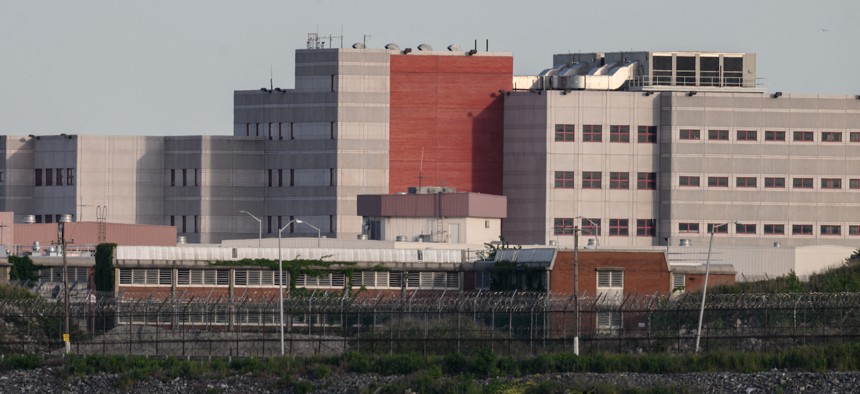 The issues at the Rikers Island jail complex continue to be a prominent concern for lawmakers and activists, with recent reports showing the conditions of the jail complex are still dire. As of today, there have been 16 deaths at the jail complex in 2022.
This week, Gothamist published a report with more harrowing evidence of the deplorable conditions, including photographs of an incarcerated person who was made to spend almost 24 hours in a shower cage, images of inmates being forced to sleep near human feces and instances in which inmates were left to try to give one another emergency medical care to stop an overdose.
While the threat of the federal government taking control of Rikers Island looms, Mayor Eric Adams has expressed confidence in the city's ability to address these issues and in his Department of Corrections Commissioner Louis Molina.
"Listen, we're a better correctional facility because of him," Adams answered when asked by reporters at an unrelated event on Tuesday. "I am fully, fully confident in his ability to finally turn the corner working with the special monitor and everyone that's involved to get it done. And he's doing it every day under some challenging circumstances."
Meanwhile, advocates, elected officials, and correction officers have been at odds over solitary confinement ahead of the City Council's consideration of a bill to curtail the practice.
The newly released Mayor's Management Report provided further insight into where things at Rikers Island stand. Covering fiscal year 2022, it included information about the jail complex in the final six months of former-Mayor Bill de Blasio's administration and the first six months under Adams.
Here's a look at Rikers Island, by the numbers:
5,559 – Average daily inmate population in fiscal year 2022. This is up from last year, at 4,921, but has been trending down in the past five years
120 days – The average length of stay at Rikers. This is up from 87 days in 2021.
17,803 – The number of admissions in fiscal year 2022. This was up from 16,179 in fiscal year 2021 but is trending down from five years ago. 
5,022 – The number of weapons recovered in 2022 increased from 2,159 in 2021. During a tour of the jail complex this summer, Adams highlighted the 2,700 confiscated makeshift weapons and contraband.
87 – The number of violent incidents per 1000 inmates every month decreased from 98.1 in 2021. But, this number is trending upward from five years ago. 
491 – The number of stabbings and slashings in 2022 nearly doubled from 247 in 2021. This number has been trending upward for the last five years.
50% – The percentage of inmates in custody with a mental health diagnosis has slightly decreased from 53% in 2021. In 2022, 16.2% of inmates have a "serious mental health diagnosis." Addressing the needs of inmates with serious mental health issues has been a concern of several state lawmakers who've introduced a bill to establish the definition of mental illness for inmates. That bill is one of many awaiting review by Gov. Kathy Hochul.
14,600 – The number of health care visits for inmates in custody has dropped from 16,884 in 2021 and has dropped substantially over the last five years.