New York City
New York Nonprofits say they're suffering the worst staffing shortage in years
Organizations blame the shortfall on post-COVID-19 upheaval, a wage rise in Starbucks-type jobs and not enough public funding to offer higher salaries.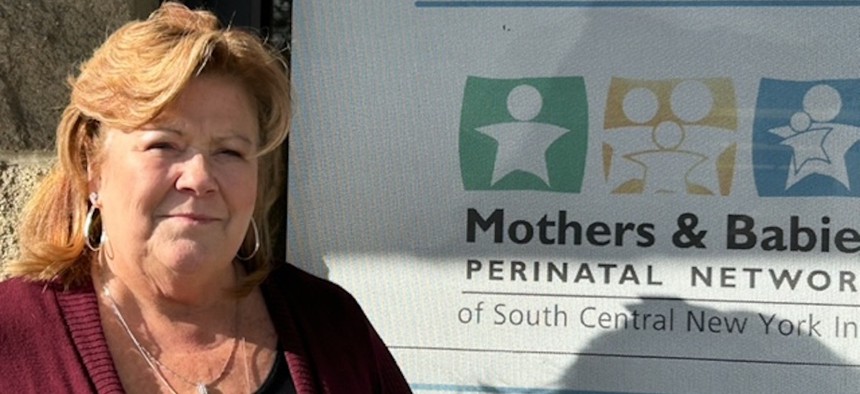 It's hard times these days for Queens Community House, a $32 million social services nonprofit with sites throughout its namesake borough offering everything from early childhood and after-school programs to senior centers and meal delivery for homebound individuals. Since COVID-19, the agency has faced an unprecedented staffing shortage – two to three times their prior level of vacancies, according to its executive director, Ben Thomases.
"It's been a huge struggle to hire part-time workers" like after-school staffers, he said, "which means we can't take as many young people or offer as many activities as usual." 
He said he thinks the shortage's main cause is that his agency just can't afford to pay more than about $18 an hour for such jobs. "That's not much to watch a group of 11-year-olds when you could be looking at your phone part of the time at another job that pays the same." The minimum wage in New York City is $15, but in recent years, especially since "The Great Resignation" spurred by the pandemic, jobs at many restaurant and service chains as well as retailers have offered a starting rate of more than that. (Starbucks, for example, now offers an average pay of $17 per hour, while last year Amazon raised its average starting wage to $18 per hour.)
But Thomases said that his agency is competing not only against corporate chain jobs but comparable social service jobs offered directly by the city itself (whose own agencies, it should be noted, have also been severely understaffed since Covid). 
"When the Department of Education posts dozens of new social work positions, that means people can work for them for a higher salary than we can pay, with more robust benefits and summers off," said Thomases. Add to that, he said that since the COVID-19 emergency ended, "We can't offer full-time remote work anymore." And then add to that the rising costs of living in New York City, where it's hard even for a single person to find a room in a shared apartment for less than $1,500. 
"We have a lot of positions that pay in the $40,000s or $50,000s, and it's extremely difficult for people to make ends meet on a salary like that in New York City," he said.
Queens Community House is not alone. While staff shortages are particularly acute in New York City due to the factors listed by Thomases, nonprofits and their trade group reps across the state say they are facing similar unprecedented issues with finding enough workers, and they simply don't have the deep pockets of government or the private sector to enact the kind of wage hikes or benefit enhancements that would mitigate the situation.
Megan Allen, CEO of New York Council of Nonprofits, said that she doesn't have exact metrics to describe the crisis, but that it's widespread and evident. "I just wrapped up a tour where I met with members across the state in ten different locations, and retention and recruitment was near the top of the list of challenges I heard," she said. "It's hitting all types of nonprofits, particularly for entry-level positions. What I'm hearing is, 'Now we're competing wage-wise with fast food restaurants.' Nonprofits have never paid well, but we've never had to compete with fast food before. Some nonprofit jobs can be rewarding but stressful, like working in a domestic violence shelter. So if that job is offering the same wage as Burger King, it's tough for us to compete."
"There's a real consequence to not having these positions filled," said Catherine Trapani, who heads Housing Services United, an umbrella group for New York City housing and shelter nonprofits. "If we can't fill vacant positions with the wages that we're funded to pay"—most nonprofits are funded primarily by federal, state and city money—"then our programs are going to suffer."
Then, for example, she explained, "it'll take longer to support a homeless person in accessing benefits and permanent housing. Or there's a waiting list for mental health services. If there's nobody in the job, the job's not going to get done."
Across the city and state, nonprofit providers described an array of staff shortage scenarios. 
"Ideally, we'd have about 34 staffers, and right now we're at 27," said Sharon Chesna, executive director of Binghamton-based Mothers and Babies Perinatal Network. "We've never been that low in the past two years. We had a couple people leave at the height of COVID, one out of fear [of getting the virus], and since then we've had a lot of difficulty finding people and getting them hired. Prior to the pandemic, we'd have 50 solid applications per opening. Now, we're not getting that volume, and the people who apply aren't qualified. Or we'll talk to candidates over the phone and then they don't show up for the interview."
She said that recently, she modestly raised salaries for some existing employees, in a bid to retain them. "But about 60% of our funding is state grants, which are limited. I can't just turn around and give significant raises." Add to that, she says, the fact that staff had to pay for about 25% of their healthcare costs, plus the fact that her agency has a 37.5-hour workweek cap—a disincentive for hourly workers. All those factors contribute to the staff shortfall, she said.
"It puts a burden on some of the existing staff. Right now, my community health workers are carrying twice the usual caseload. The pandemic has really changed the world. A lot of teachers up here have quit, and I was hoping they'd come and work with us, but our pay scales are so much lower."
She was echoed by Madeleine Dorval-Moller, executive director of Northern Manhattan Perinatal Partnership, who said that her agency is about a dozen positions short. "We never had trouble hiring folks before COVID," she said. "But now, people don't want to work the way they used to, in the office 9 to 5. But most of our work just can't be done online. During COVID, staff said they were afraid of the subway, so we had them come in an hour later and leave an hour earlier to avoid the subway rush – and they still complained. We've had folks leave us for positions that are all remote."
Even raising salaries on certain jobs from $35,000 to $45,000 hasn't fully helped, she said. "In New York City, it's still not enough because of housing costs."
She's not alone when she said that the city – which she and others acknowledge are aware of this problem – needs to dramatically raise its cap on what it says nonprofits who contract with the city can pay, at least enough to make nonprofit wages competitive with roles hired directly by the city, and then up-fund nonprofits accordingly. A recent $68 million bump from the city for nonprofit budgets has not been enough, they claim. Moreover, they said the city needs to peg annual funding increases to nonprofits to the cost of living, including what staffers must pay out of their own pocket for healthcare, rather than letting funding fall behind over the course of years.
"The city needs to bake in the increases and peg them to inflation so that it's not a budget dance," said Trapani. "They have to admit they're starting from very far behind."
Asked by New York Nonprofit Media if the city was considering such a move, a rep in the mayor's office on Dec. 5 said via email that there would be follow up, then did not reply to two follow-up emails on Dec. 7 and 8.
Short of more federal, state and city funding for their budgets, said nonprofit leaders, they see no end in sight to their unprecedented staffing shortages – and they imagine they'll continue to lose valuable employees as long as wages remain higher in the government and private sectors. 
"Just think about who our staff are," said Thomases. "Primarily women of color who are helping young people who've almost dropped out of high school get their diploma, helping older adults living in isolation, helping new immigrants learn English. These staff can barely afford to live in New York City themselves. They deserve to be paid a wage where they can live comfortably in the city they serve."
Powered By
NEXT STORY: NYC budget watchdog warns of fiscal cliff