Heard Around Town
Internet access for some of New York's neediest residents to be announced in Eric Adams' state of the city
Among the efforts planned for this year is a broadband pilot program for Section 8 households in the Bronx and Northern Manhattan, New York City's mayor told City & State.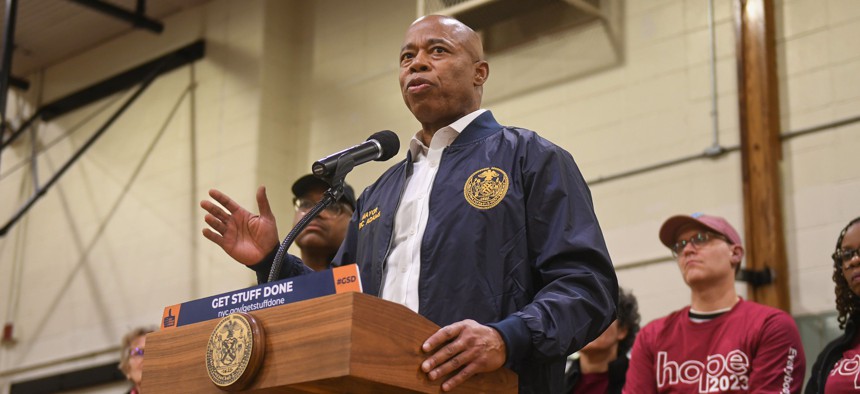 New York City's new direct-to-inbox PR gambit isn't your only chance to hear straight from Mayor Eric Adams. He's delivering the State of the City address Thursday, where he'll likely run down the administration's accomplishments in its first year – City & State took at look at that too – and preview some new initiatives for 2023.
One plan: a pilot program to provide free broadband access to a swath of Section 8 households in the Bronx and northern Manhattan, where a larger percentage of homes lack high speed internet service. "We're going to help all New Yorkers get connected, no matter what their income level, and this pilot will help start us out by helping provide approximately 650 families with access to the internet they need to thrive in the greatest city in the world," Adams said in a statement provided first to City & State. 
Though it's technically separate from the administration's Big Apple Connect program subsidizing internet and cable packages for public housing residents from heavyweight providers Charter and Altice, the new initiative similarly takes aim at the digital divide. In this program, the Department of Housing Preservation and Development plans to contract with a nonprofit service provider to manage the pilot and an M/WBE firm to complete the installation of new equipment, with a view towards going with a smaller internet provider.