Policy
Casino and real estate magnates are looking to hit the jackpot in New York City
They're all jostling to nab one of the state's three full casino licenses downstate.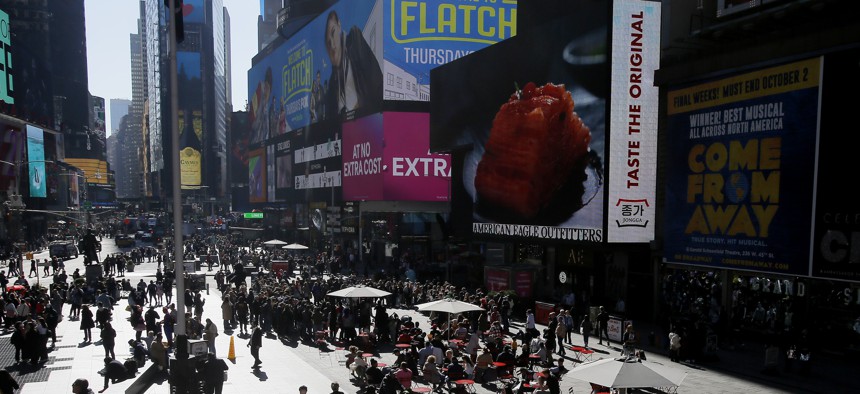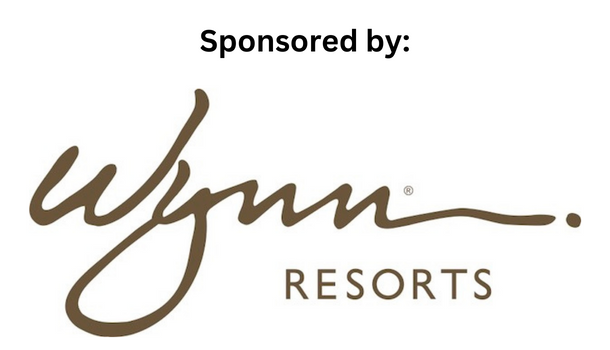 Soon, three new full-scale casino licenses will be issued in the New York City area, and business interests from across the globe are looking to get in on the action.
Among those vying for the rights to develop their gambling and leisure megacomplexes – the licensing fee is $500 million with a minimum investment of another $500 million in the property – are celebrities and billionaire sports team owners. Jay-Z is part of a group that hopes to bring a casino to Times Square. New York Mets owner Steve Cohen and his compatriots hope to build a resort near the team's ballpark.
But before a single shovel goes into the ground, these groups will have to go through an application process in which they will have to present a vision that is suitable to the state and meets all zoning and environmental regulations, prove they are capable of following through with that plan and, perhaps most importantly, convince at least four appointees of a six-member community advisory committee that the project will be suitable for the area.
The developers and gambling magnates vying for the right to put their plans into action want to bring table games to the five boroughs, Long Island or the city's northern suburbs. The chairs of both gambling committees in the state Legislature are all for expansion. The powerful Hotel and Gaming Trades Council, which represents thousands of workers in state licensed upstate casinos, has been pushing this issue for years.
But representatives of progressive neighborhoods in Manhattan and other boroughs may delay the process, as they advocate for the voices of constituents to be heard.
State Sens. Brad Hoylman-Sigal and Liz Krueger, who both represent districts that include proposed Manhattan sites, have expressed skepticism that casinos are a good fit for their constituents. Manhattan Community Board 5 issued a resolution opposing a proposed casino site in Times Square. The Broadway League wrote an open letter taking umbrage with the same plan.
Hoylman-Sigal said people from his Upper West Side district don't want any potential issues linked to casinos in their neighborhood.
"The primary reason is the host of negative externalities associated with casinos across the country," Hoylman-Sigal said. "I have yet to find a casino development that actually has widespread community support and has paid off for local neighborhoods."
Krueger declined to be interviewed, but in a statement echoed Hoylman-Sigal, adding that she would wait for proposals to be officially submitted before commenting on specific plans.
"I know that many kinds of gambling are now legal throughout our state," Krueger said. "But, speaking for myself, I am never excited about the expansion of gambling activities. They can be addictive, exploit those least able to afford to lose their money, and redirect people's disposable income away from other activities and toward the owners of the gambling concerns. As they say: 'The house always wins.'"
And even some of those who support expansion view many of the proposed projects as a hard sell to the communities where they would be built.
Jeff Gural has 50 years of experience in the New York City real estate scene. He is also an owner of Tioga Downs, one of the four existing state licensed casinos, just north of the Pennsylvania border near Binghamton.
Gural welcomes the new casinos, as he does not think it will affect upstate casinos in any significant way, a view shared by other upstate gambling operators.
"No, I don't think it'll have much impact," Gural said. "The majority of our customers come from within 50 miles."
And he said the additional tax revenue could help the state fund important projects, including the massive backlog of work at the Metropolitan Transportation Authority.
But he remained skeptical on the likelihood of a casino anywhere in the five boroughs outside of the Aqueduct horse racing site, especially in Manhattan. While the upstate facilities are all in rural locations with plenty of space for parking and away from residential areas, some of the densest neighborhoods in America might not be as amenable to the crowds that a casino might bring.
Gural said it would not surprise him if the third license was not used because of widespread community opposition in New York City.
"I think most people don't want a casino in the neighborhood," Gural said. "So there'll be opposition to every proposal."
And Gural was not the only one skeptical about the siting process for many of the proposed projects in the city. Assembly Member Gary Pretlow, who chairs the Racing and Wagering Committee, said he was worried that issues with zoning or a lack of community support could slow down the process for other groups that have a clear runway to construction.
Almost every person interviewed for this story acknowledged that the two existing racing sites – Empire City Casino in Yonkers and Resorts World New York City in Queens – have the best shots at getting full casino licenses. They have little resistance from the community, as they are already gambling facilities. The state doesn't want to cannibalize the significant tax revenue already coming in from those sites through their existing video slots and electronic table games. And they are already set up with sites amenable to expansion, with ample parking and close to highways.
As it stands now, all three licenses must be awarded at once.
Pretlow favored decoupling the three licenses, a move the state Gaming Commission insisted would be in violation of the 2013 law that allows for state-licensed gambling.
"But the problem is that third license, where it's going to go," Pretlow said. "They have to go through the entire gantlet, I'll put it that way, that individuals looking for a casino location would have to go through by getting community approval, getting all the environmentals done, finding a location. It's just a lot that's involved with that third license."
So the Yonkers project proposed by a group led by MGM in Pretlow's district will end up having to wait for whichever projects are put forth in Manhattan, Queens or elsewhere, delaying the payoff the state could get from the other two projects that are ready to begin, he said.
"They've been doing this for the past 15 years already," Pretlow said of the Yonkers casino. "Already matched a bulk of the criteria. That is, that was set for the new applicants, you know, they have community support, they have zoning (that) is already done."
That skepticism will not keep interested parties from trying to get projects done in the five boroughs. At least eight proposals are expected in the city, with at least four of those in Manhattan.
Neil Bluhm is the chair of Rush Street Gaming, the parent company that owns Rivers Casino & Resort Schenectady, one of the four upstate casinos already awarded licenses. He and his partners are pursuing one of the downstate licenses with a proposal to build a full-scale resort and casino near Penn Station.
Bluhm, a Chicago-based real estate and gambling magnate with casino projects across North America, said he expects any impact on the upstate casinos will be insignificant. And while he acknowledged the challenges that come with building in Manhattan, he said the borough makes the most sense financially, given the density and huge opportunity linking gambling with tourism.
He added that locations proposed in Queens and Long Island could pose a risk to existing state-run gambling facilities, like Aqueduct and off-track betting sites on Long Island.
"If you put it somewhere closer to them, that would cannibalize them," Bluhm said. "And they won't get anywhere near the tourism that Manhattan is going to get, because if you're in Manhattan from China … from London … you're much more likely to say, 'why don't I go there, spend the night, have a good meal and have some fun?' than driving out to the suburbs."
And while there is opposition from some corners, Bluhm argued that a casino would barely be noticed in the hive of activity that is New York City.
"Having a well-done casino in Manhattan is not going to make Manhattan like Las Vegas," Bluhm said. "It's just one tourist attraction, amongst many others in the city."
Still, he and his partners, along with most other groups hoping to build downstate, will likely have a tough time convincing progressive elected officials that casinos will be a good thing for their neighborhoods.
While academics and researchers agree that some negative effects come along with gambling – the externalities that Hoylman-Sigal pointed to – the degree to which those negative effects have widespread and lasting impact differ, according to various researchers and studies.
Dozens of studies have shown that casinos do increase problem gambling when they come to a town or neighborhood.
Kahlil Philander, a researcher and professor at Washington State University, studies the economic benefits and social costs of gambling. He said initial spikes in problem gambling in areas near casinos tend to fade over time, a phenomenon called exposure adaptation effect. The novelty wears off, and people feel some of the losses that come with gambling and they adjust their behavior.
"People realize that it's risky, or that it can cause problems, and the level of problem gambling starts to pause, and then typically, they'll start to actually decrease over time," he said.
But that novelty can also fade for those interested in gambling, creating fewer return customers. Research from the Urban Institute, a Washington, D.C, think tank, found that states need to continue opening new casinos and new forms of gambling in order to keep new revenue coming in, according to a New York Times article.
"When there's a new casino opening around the corner, people go and try it for the novelty," Lucy Dadayan, an Urban Institute researcher, told the Times last year. "After some time, as short as one year, it wears off."
And while upstate casinos have brought in more than $880 million in tax revenue since opening, the taxes have fallen far short of the numbers suggested by the casino operators when they were applying for licenses. A state comptroller's report published in 2020 found that tax revenue from gambling was about two-thirds of the totals projected when casino developers submitted their bids to the state.
John Kaehny, the executive director of the public interest group Reinvent Albany, said that while the opposition to casinos in the boroughs may end up being strong, it would be hard to imagine that the many powerful interests seeking to build casinos won't find a way.
"Suffice it to say that slots and gambling exist because they're kind of a testament to the power of the textbook political power of a small, concentrated interest over the costs that are distributed broadly across society," he said.
State Sen. Joe Addabbo, who chairs the Racing, Gaming and Wagering Committee, said each community will need to weigh the risks and benefits of opening a casino. He said he was unsure if opening a casino in his district was the right move when Resorts World New York City was built. (The site is now outside of his district after the lines were redrawn last year.)
While he was skeptical at first, he now sees that facility as a major contributor in Queens.
The new casinos will not only bring tax revenue, but additional jobs as well, he said.
"As an elected official, one of the greatest things we can do is create jobs for our local residents so they can live and work in the same community, or proximity," Addabbo said. "So you're given an opportunity here as an elected official," Addabbo said. "And you may not like gaming, you may not like gaming in your backyard, in your district. But you have this opportunity for creating thousands of construction jobs, and then thousands more post-construction jobs, good-paying union jobs."
Interested parties from around the state will continue to watch as the state Gaming Commission's Gaming Facility Location Board continues its work. A staffer at the Hotel and Gaming Trades Council, speaking on background because they were not authorized to address the process publicly, said the union was watching closely to ensure that the licenses are awarded, calling the union's push to get casinos in the New York City area a top priority, with years of work already sunk into the process.
The union is not pushing for any particular site at this point, as proposals are not official and any would bring many high-paying jobs for their members.
"At this stage of the game, you're more concerned with just seeing the process move forward, rather than really concerned about where or who gets the licenses," the staffer said.