Policy
Legislature rejects tuition hikes for SUNY and CUNY
The state Senate and Assembly thwarted Gov. Kathy Hochul's proposal for tuition hikes at the state's public universities.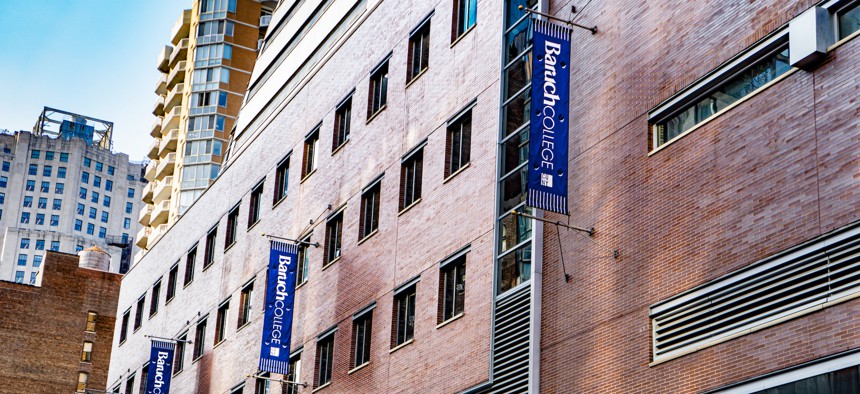 The state Senate and Assembly rejected Gov. Kathy Hochul's controversial tuition hike proposal for CUNY and SUNY campuses in their one-house budget proposals released on Tuesday.  The Legislature's response to the governor's proposal follows criticism from student advocates, staff and some state lawmakers, who worry that the proposed tuition hikes will lead to declines in student enrollment.
As part of her 2024 executive budget, Hochul proposed annual tuition increases at SUNY state-operated campuses and CUNY senior colleges indexed to either the higher education price index or 3% (whichever is lower). At SUNY's university centers, tuition for in-state students would increase by 6% for the next five years.
Rather than increasing in-state tuition at public universities, both the Senate and the Assembly proposed increasing state assistance to the campuses. The Assembly specifically framed its proposal to increase state operating aid by $65 million to CUNY campuses and $100 million to SUNY campuses as a way to avoid tuition hikes for students. 
"I am delighted that my colleagues concur with my belief that we should not be increasing tuition for SUNY and CUNY during times of declining enrollment. We must continue to invest in our students during these difficult times," Higher Education Committee Chair Sen. Toby Ann Stavisky wrote in an email to City & State.
Alexandria Chun, a Binghamton University student and president of the SUNY Student Assembly, said the one-house budgets showed the Legislature's commitment to supporting higher education. 
"The decision to remove the proposal to allow tuition hikes for city and state universities in the Senate and Assembly's budget is a step in the right direction, as it will help to ease the financial burden on students and their families," she told City & State in an email.
In addition to thwarting Hochul's proposal for tuition hikes, the Legislature also proposed expanding eligibility for the Tuition Assistance Program, raising the income threshold from $80,000 to $100,000. The Senate estimates that the expansion will cost an additional $7.5 million per year, while the Assembly pegs the cost at $9.4 million. The SUNY Student Assembly applauded the expansion of  TAP eligibility but called for the student income threshold to be raised even higher – to $125,000.
"It is crucial to increase the TAP eligibility to $125,000 to support the growth and development of New York's public higher education institutions …  fully funding TAP will provide much-needed financial assistance to eligible students attending colleges in New York," Chun said.
While explicitly rejecting the governor's proposal for tuition hikes at SUNY and CUNY, the Legislature left open the possibility of increasing tuition for out-of-state students in the future. Buried within the Senate one-house resolution is a note affirming the upper chamber's support for exploring options to raise additional resources for SUNY by increasing out-of-state tuition.  
"Our Public Higher Education system is largely funded by in-state taxpayers, which includes the families of in-state students. Since they have essentially been paying into the system already, it is our priority to keep their tuition as low as possible," Stavisky said.
Progressives have argued that the best way to fund CUNY and SUNY for the long haul is to increase taxes, not raise tuition.
Nathan Gusdorf, executive director of the left-leaning economic think tank Fiscal Policy Institute, told City & State that the Senate and Assembly's proposed tax hikes on businesses and wealthy New Yorkers will raise revenue that can then be used to fund public university campuses.
"Both budgets wisely rely on progressive, recurring revenue sources to invest in solutions to the state's affordability crisis. The proposed increases to the personal income tax and the corporate tax will address urgent needs, including avoiding tuition hikes for CUNY and SUNY students," Gusdorf wrote in an email to City & State.
Apart from addressing tuition hikes, the Legislature also collectively took aim at several other controversial proposals set forth by the governor – including bail reform, housing and taxing the wealthy. Now that the governor and Legislative have laid out their respective wishlists, budget negotiations will continue ahead of the April 1st deadline to get a final budget passed.