Immigration
Manhattan's population rebound leads nation, driven largely by immigration
The borough grew by more than 17,000 residents from 2021 to 2022, while the number of residents in Staten Island, Brooklyn, Queens and the Bronx again declined.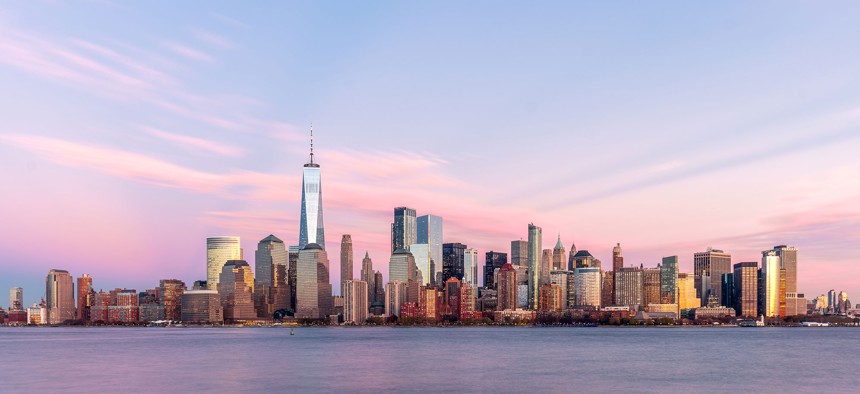 The majority of Manhattan's population growth from 2021 to 2022 came from immigrants – a trend that may continue in part given the sweeping number of asylum-seekers who've arrived in the city since spring.
New population estimates released today from the U.S Census Bureau indicated that the exodus of people who fled the city in recent years seems to be inching back toward pre-pandemic rates. Manhattan – fueled in large part by nearly 11,000 international arrivals – added 17,472 residents between July 1, 2022 and the same date a year prior. While the borough's population count is still well below the 1.6 million city dwellers in 2019, nearly 100,000 people left Manhattan the year before. All in all, the increase marks the biggest improvement in the nation, marking Manhattan as a national outlier, according to The New York Times. Staten Island, Brooklyn, Queens and the Bronx in particular continued to hemorrhage residents, although not as drastically as the year prior.
Theodore Moore, vice president of policy at the New York Immigration Coalition, said that even though the report only included numbers up until July – roughly a month before Texas started sending buses carrying asylum-seekers in the city – newly arrived migrants are still reflected in part in Manhattan's growth. That's also the case in some other parts of the state like Buffalo, Rochester and Syracuse. 
"These are towns where their population is being upheld by immigrants moving to the area – specifically in Western New York with the refugee population," he said.
Moore said he thinks asylum-seekers will continue to contribute to Manhattan's growth in the next estimate, although it'll be important to find ways to ensure they are included in future measurements. Historically, there's been challenges collecting that data from immigrants and people experiencing homelessness as the information is recorded via mail-in form. 
Jeff Wice, a New York Law School professor and a senior fellow at the New York Census and Redistricting Institute, said the good news is that the city seems to be stabilizing and picking up population after the pandemic. Still, the net loss remains. Immigration – despite being the leading cause of Manhattan's recent growth – is also still down overall, in part due to older restrictive policies that had been implemented by the Trump administration, he said.
"These numbers come out every year and they are based on estimates. They are good guideposts, they are a good wakeup call but we have to pay attention to these numbers," Wice said. "If the population is decreasing, it means we have to do a better job in attracting people to move and live in New York and also make sure that the next census is as accurate as the last census."