Housing
City Hall backs bill to require five-year affordable housing plans
The governor's plan to spur affordable housing at the state level collapsed earlier this year, but Mayor Eric Adams is backing a bill to set housing production goals in every city neighborhood.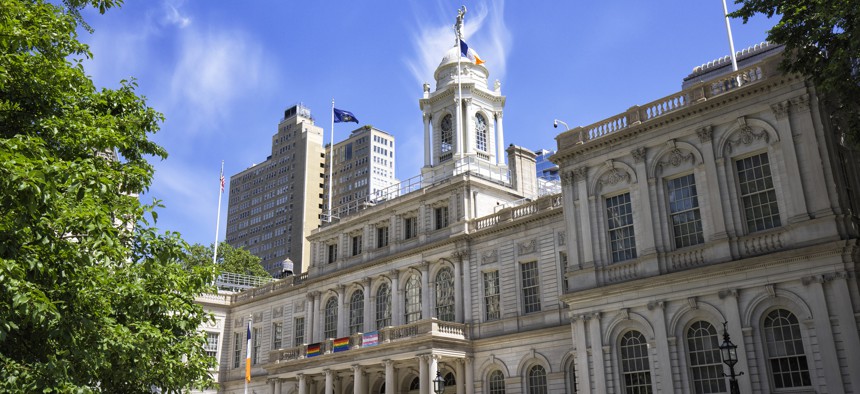 A City Council bill to require housing production goals for every New York City neighborhood is receiving a far warmer reception than a similar plan from Gov. Kathy Hochul to mandate municipalities in the state produce their fair share of housing.
The governor received a stunning defeat earlier this year when the Democrat-controlled state Legislature rejected her plan to require every jurisdiction served by the MTA to increase their housing supply by 3% over three years, part of an effort to supercharge housing production amid an affordability crunch, especially along mass transit corridors. 
But at a Council oversight hearing Tuesday, Mayor Eric Adams' top housing officials praised the goals of similar legislation, proposed by City Council Speaker Adrienne Adams and supported by a majority of Council members, that would require the Department of Housing Preservation and Development and the Department of City Planning to develop five-year plans for housing production in every neighborhood of the five boroughs. Unlike the governor's plan, the city's five-year plans would be non-binding. But they would set the stage for housing production in every neighborhood, regardless of historic trends.
"It's clear that the current system of advancing housing production is not meeting the scale of New Yorkers' needs," Speaker Adams said. "Too many neighborhoods have been able to opt out of contributing to the production of affordable housing needed in our city while others have been pitching in and deserve greater investment."
Over the past decade, the city's population growth far exceeded the amount of housing production, and the overall number of low-rent units decreased by over half a million. From 2010 to 2020, New York City added only 200,000 housing units while the population grew by 630,000 residents, according to a City Council analysis of data from the Census and Department of City Planning. In recent years, new affordable housing production has been concentrated largely in low-income neighborhoods, exacerbating racial and economic housing segregation in New York, which is among the worst in the country.
"For us, Speaker, this is our North Star," said Adolfo Carrión, Jr., the mayor's housing commissioner. "All the work that we do is pointed toward addressing the inequities and furthering fair housing, creating opportunity for all incomes in all areas of the city. And now we have an opportunity with this bill, which we look forward to working on with you and the Council to advance that work."
The bill requires the Department of Housing Preservation and Development and the Department of City Planning to submit fair housing plans every five years beginning in 2025. These plans will set housing supply goals and outline strategies to improve access to affordable housing in more affluent, amenity-rich neighborhoods. The plans must include specific goals for rental voucher use, anti-displacement programs and broader community investment. The bill also requires the city to publish an annual report detailing its progress toward those goals.
While the city already reports some metrics, like overall housing production and production in so-called "low affordability areas," a comprehensive assessment of the city's housing goals by district does not currently exist.
"There are, naturally, challenges in every bill because of the work that we do and the capacity that we have. We do have a regime of reporting already," Carrión said. "Every year we come back and report the advances we're making. So our commitment is there. We look forward to our partnership in this process."
The hearing, held jointly by the Council's Committee on Housing and Buildings and the Committee on Land Use, came on the heels of the mayor's proposed zoning text amendment, which aims to reduce barriers to as-of-right housing development in every district. The administration expects the proposed text amendment – the last of three proposed zoning changes in his "City of Yes" agenda – to spur 100,000 new housing units over 15 years. It's part of the mayor's "moonshot" goal to bring 500,000 new units online over the next decade.
The question of where to site new housing is among the most contentious issues in a city where real estate is king. In the city's suburbs, opposition to Hochul's plan spurred by Democratic anxieties over the fate of downstate swing districts was enough to kill it outright this spring. In the city itself, opposition to new development from local residents and their Council members has been the death knell of myriad projects, which has led to especially few new affordable units in the wealthiest areas. The hope is that more granular reporting on affordable housing will improve the city's approach to housing production.
"We just started tracking our affordable housing in limited affordability areas…We're going to continue to track progress," said Kim Darga, the housing department's deputy commissioner for development. "That's certainly not our only focus but because investing in those areas does take really deliberate concrete action, that is one metric that we are trying to track more transparently." 
According to the latest Mayor's Management Report, new construction in low-affordability areas dropped from 9% to 8% between fiscal years 2022 and 2023, while housing preservation jumped from 10% to 17% in those regions over the same period.