Politics
Charting the important players at HPD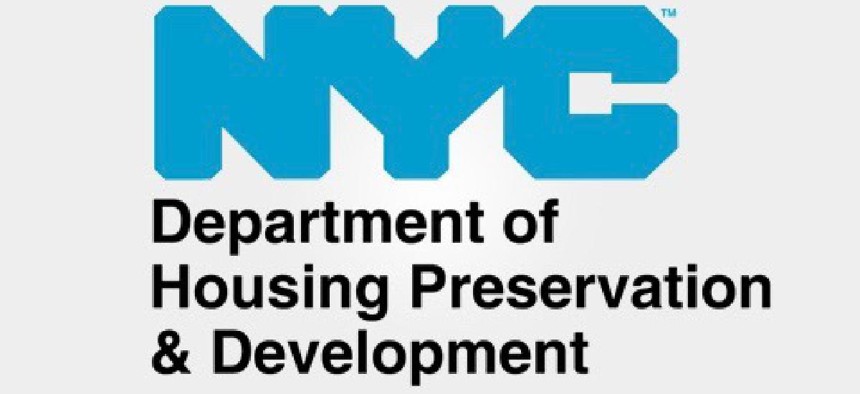 Vicki Been, commissioner
Don Shacknai, first deputy commissioner
Shacknai oversees HPD's divisions of Enforcement and Neighborhood Services, Asset and Property Management, Financial Management, Performance Analysis and Audit, Human Resources, Facilities, and Technology and Strategic Development. Among other key initiatives, he coordinates and prioritizes HPD's IT initiatives, including the creation of new systems to enhance the agency's development and asset management activities, and make it easier for New Yorkers to apply for affordable housing. Shacknai works closely with Enforcement and Neighborhood Services and Asset and Property Management to help meet the housing quality and preservation goals of the Housing New York plan.
Shacknai came to HPD directly from the New York City Fire Department, where he served as first deputy fire commissioner. In this role, he was the primary management and policy advisor to the fire commissioner, and directly managed all department strategic planning, compliance, medical, and external affairs activities. In addition, he served as general counsel for the FDNY, overseeing legal counsel, litigation, investigative and disciplinary functions. Prior to joining the FDNY in 2002, Shacknai served as deputy general counsel for the New York City Administration for Children's Services and as a litigation associate at Simpson Thacher & Bartlett. Shacknai graduated from Bucknell University and Cornell Law School.
Anne-Marie A. Hendrickson, deputy commissioner for asset and property management
Under Hendrickson's leadership, HPD is continuing to expand and improve various initiatives. This includes strengthening the city's online affordable housing lottery system, Housing Connect, making it more accessible. For those whom English is not their first language, the system is now available in six other languages. Hendrickson introduced the Housing Ambassadors program, a partnership with community-based organizations to assist people through the affordable housing application process; automated the Mitchell-Lama housing lottery application process through Housing Connect; added an important preference for homeless veterans to HPD and HDC's housing lotteries; and created the new Homeless Placements Services Unit, which coordinates placement of homeless individuals and families in apartments that are being re-rented. The division also introduced a new technology platform called "E-rent roll" to track vacancies and ensure that when units are re-rented, they remain affordable and are rented to qualified applicants. She is a graduate of the City College of New York.
Eric Enderlin, deputy commissioner for development and special advisor
Enderlin oversees HPD's Office of Development. He has primary responsibility for the agency's housing production that, under the Housing New York plan, has reached historic levels. Among other initiatives, Enderlin and his team have secured the preservation of major affordable housing portfolios like Stuyvesant Town and Riverton Houses, spearheaded one of the first municipal purchases of distressed Federal Housing Authority notes, expanded programs to support mixed-income and mixed-use projects, and developed new financing for the housing of seniors and the formerly homeless. In addition, Enderlin ensures that the Office of Development is closely coordinated with other critical functions of the agency, including Neighborhood Strategies, Planning, Code Enforcement and Asset Management.Enderlin holds a bachelor's degree in economics and a master of science in urban planning and policy, both from Rutgers University.
Daniel Hernandez, deputy commissioner for the office of neighborhood strategies (ONS)
As the first commissioner of ONS, created as part of Mayor de Blasio's Housing New York Plan, Hernandez's primary mission is ensuring that HPD's housing investments achieve broad community objectives, including by leveraging the resources of all city agencies. Under his guidance, ONS created the "Neighborhood Planning Playbook," a project management and community planning tool to ensure effective collaboration among various city agencies to meaningfully engage New York communities in planning and rezoning their neighborhoods. Hernandez led the on-the-ground planning and policy efforts that resulted in the approval of the landmark Mandatory Inclusionary Housing (MIH) program, and the East New York Neighborhood Plan, the first neighborhood in which the MIH program will be applied. Hernandez is an adjunct professor at the Pratt Institute, where he teaches a studio on large-scale urban redevelopment. He studied at the UCLA Graduate School of Architecture and is a Loeb Fellow at Harvard's Graduate School of Design.
Vito Mustaciuolo, deputy commissioner for enforcement and neighborhood services (OENS)
Mustaciuolo oversees seven divisions with almost 1,000 employees. OENS is responsible for all residential building code compliance programs enforcing the New York City Housing Maintenance Code as well as the New York State Multiple Dwelling Law. OENS responds to hundreds of thousands of complaints, performs multifamily residential inspections, makes emergency repairs and litigates against landlords to achieve compliance with the laws it is charged to enforce. Each year OENS improves the living conditions in thousands of residential buildings throughout the five boroughs. Mustaciuolo has served the people of New York City for over 34 years, including as Deputy Commissioner since 2009. Mustaciuolo, a lifelong New Yorker, received a Sloan Public Service Award in 2008 in recognition of the incredible work of his OENS team.
David Quart, deputy commissioner for strategy, research and communications
Quart led HPD's efforts to ensure the successful adoption of the city's Mandatory Inclusionary Housing program and Zoning for Quality and Affordability. Quart spearheaded the recent effort by HPD and its partners topurchase distressed homeowner mortgages from the federal government as New York City moves to stabilize neighborhoods still recovering from the mortgage crisis. The purchase marks one of the first times a municipality has stepped in to acquire distressed Federal Housing Administration notes, which would otherwise have been sold at auction to the highest bidder.
Quart teaches urban economics as an assistant adjunct professor at NYU's Wagner Graduate School of Public Service. Quart received his master's of urban planning from NYU Wagner, and his B.S. in engineering from the University of Pennsylvania.
Anthony E. Thomas, deputy commissioner for technology and strategic development
Thomas is HPD's Chief Information Officer and has introduced processes and disciplines that foster quality and timeliness of technology solutions, including process automation for the enforcement of New York's housing code, decision support for building and preserving affordable housing and web access to opportunities for New Yorkers to obtain affordable housing. Prior to joining New York City government, Thomas was the chief technology officer and a key decision maker at Horizon Blue Cross Blue Shield, the largest health care management company in New Jersey. He has established technology strategies and architectures at other respected brands in the financial, service, and manufacturing industries, including TIAA-CREF, American Express and DuPont. He holds an M.S. in physics from the University of Maryland.
Eva Trimble, deputy commissioner for financial management & tenant resources
Trimble oversees HPD's Budget, Fiscal, and Tenant Resources divisions. These divisions are combined to coordinate and maximize the allocation of resources across the agency. She advises all parts of the agency on how to improve efficiency and create funding opportunities to support the agency's mission. Trimble was key in modeling the funding strategy for Housing New Yorkand achieved a striking $7.5 billion capital budget allocation to support the city's affordable housing plan. In leading the Tenant Resources Team and overseeing the Section 8 program, Trimble encouraged the team to redefine how HPD serves its customers, which include subsidized tenants and landlords. Trimble received a B.A. in economics from UCLA and an M.P.A from the Robert F. Wagner Graduate School of Public Service at NYU.
Leila Bozorg, chief of staff
Bozorg works to identify, develop, and communicate agency priority initiatives and policies, and, in close partnership with the senior team and their respective divisions, ensures that they are successfully implemented. She serves as a critical liaison between the agency and City Hall on priority matters, including meeting the ambitious goals of the mayor's Housing New York plan. She previously served as the chief of staff of HPD's Office of Development, where she worked closely with the Deputy Commissioner for Development advancing the affordable housing production goals of theHousing New York plan. She holds a bachelor of arts in government studies from Wesleyan University and a master's in city planning from MIT.