Bronx
Bronx Borough 50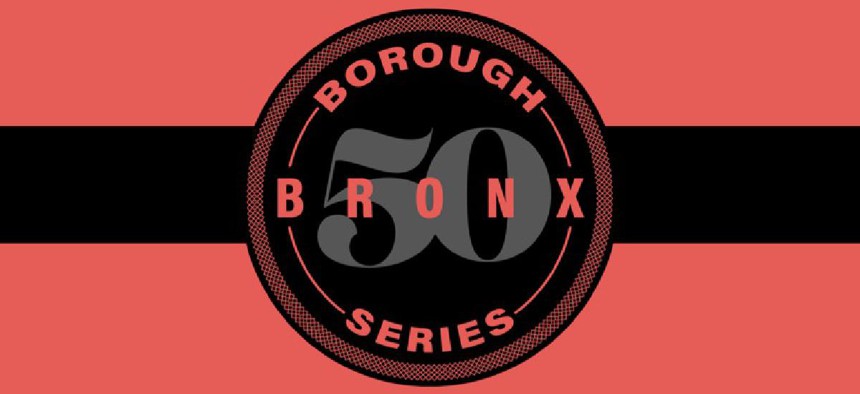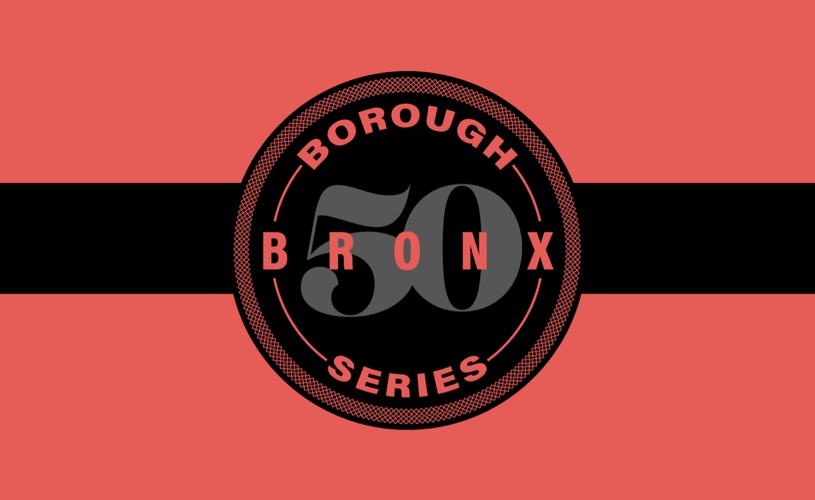 When we launched our Borough 50 series this summer, our goal was to identify some of the most influential people in each borough with a clear focus on the impact they have on the residents of each of the five counties. Our goal was twofold: first, to give positive recognition to people who have significant and lasting impact on the lives of residents; and second, to give outsiders a sense of what makes each borough tick.
In compiling our final Borough 50, focusing on the Bronx, it was clear the borough has a unique structure, with much of the power and influence centered around elected officials who have a lot of sway in New York City and state. The people close to these officials, or who partner with them often, rose to the top of our list. In some cases, powerful community organizations also carved out space. But, fundamentally, the influencers in the borough work within a strong political and governmental institution, which is increasingly rare in a time when public trust of institutions is waning. With economic and living conditions improving and millions of dollars being invested in the borough, there may yet be a case for the benefits of these old political structures.
A quick recap of the rules: No elected officials allowed on the list, and we limited our selections to those who live in the borough. Now, without further ado, the Bronx Borough 50.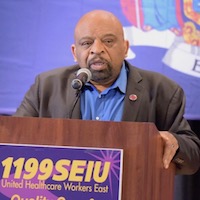 #1

: George Gresham
President, 1199 SEIU United Healthcare Workers East
There is no union in New York City or the state as powerful as 1199 SEIU. With hundreds of thousands of members who are informed, politically active, and who understand the true power of action, the union has been a dominate force for decades. As the president of the union for nearly 10 years, George Gresham has solidified himself as a soft spoken, but fierce fighter for his members.
An early supporter of New York City Mayor Bill de Blasio, the union has benefited from the mayor's investment in health care and passage of policies like pre-K and paid sick leave that have narrowed the inequality gap for millions of residents. Gresham, a long-time resident of the Bronx, also has a lot of sway with Gov. Andrew Cuomo, who was quick to cut a deal with 1199 SEIU and the powerful Greater New York Hospital Association upon taking office, bringing them into the decision-making process on lowering costs for health care as opposed to just proposing budget cuts, a mistake his predecessors made.
---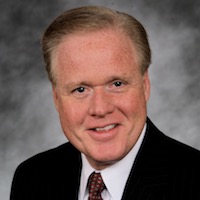 #2

: Joseph Kelleher
President, Simone Metro Properties
When it comes to business and development in the Bronx, few are as prominent Joseph Kelleher. As president of Simone Metro Properties, he oversees the construction of medical facilities throughout the borough. The company's signature facility is the massive 42-acre residential, commercial and medical campus called Hutchinson Metro Center. The Pelham Bay facility is one of the most visible signs of the borough's growth.
In addition to his work at Simone Metro, Kelleher also promotes business throughout the borough as the Chairman of the Bronx Chamber of Commerce, which is headquartered at the Hutchinson Metro Center. He is quick to defend the borough against any lingering stigma that the Bronx is an unsafe place to live. He often partners with politicians to promote any issue that would improve the borough, from helping veterans to tackling the economic impact of domestic violence or simply helping people find work through job certification fairs.
---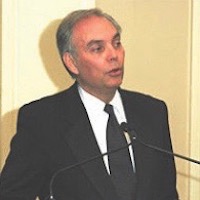 #3

: Stanley Schlein
Attorney
There is a term that is often thrown around in politics to describe influential people who have been in positions of power for a long period of time. They say they "know where all the bodies are buried." While there is a naturally negative connotation to that phrase, it can also be viewed as a badge of honor. That is the paradox that is Stanley Schlein. Some see him as a cynical person protecting people in power. Others see him as an encyclopedia of institutional knowledge of party politics. One thing no one can deny is that he wields power and influence in the Bronx. In 2005, Schlein told The New York Times that he is "not a politician. I'm a technician." Well, his technical expertise has helped craft deals that shape the look of the Bronx, advance or stifle politicians careers and has landed him as member of Assembly Speaker Carl Heastie's inner circle.
---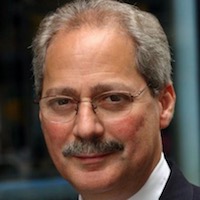 #4

: Fernando Ferrer
Co-Chairman, Mercury
The former borough president and city councilman still remains a power broker in the Bronx years after he has left elected office and became the first Latino to be the Democratic party's nominee for mayor in 2005. He is a vice chairman at the Metropolitan Transit Authority and was instrumental in making sure new money was included for building the new Metro North stations in the recent capital plan. He also sits on the CUNY Board of Trustees. In both cases, he was appointed to the positions by Gov. Andrew Cuomo, showing his close ties to the powerful governor. Fernando Ferrer's decades of experience in government working on developing affordable housing and bringing business to the Bronx has made him an asset in his current role at Mercury. The co-chairman at the top public affairs and government relations consulting firm has parlayed his urban planning expertise and close relationships into an effective advocate for many clients looking to do business in the city.
---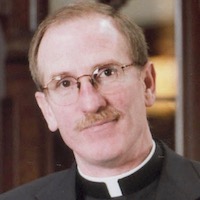 #5

: Joseph McShane
President, Fordham University
There are few institutions who have dominated the landscape of the Bronx like Fordham University. Since before the Civil War, the campus on Rose Hill has been a beacon of intellectual excellence, as well as an economic driver for the borough. Rev. Joseph McShane has been president since 2003, but also served as dean of Fordham College at Rose Hill for six years in the 90s. In his time at the school, he has been a consistent voice for inclusion and creating a diverse community, including in a recent strategic plan.
Not one to shy away from political issues, McShane has been an outspoken advocate for helping undocumented immigrant students receive access to college. Recently he joined with 70 other college presidents to sign a public statement asking for the continuation of the Deferred Action for Childhood Arrivals program put in place by President Barack Obama. He also created national waves for blocking College Republicans from inviting Ann Coulter to speak on the campus, saying her "hateful rhetoric" is "aimed squarely at the darker side of our nature." He then encouraged the group to invite a less provocative conservative scholar to speak.
---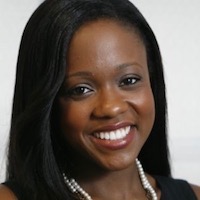 #6

: Camille Joseph
Vice President of Government Affairs for New Jersey and New York City, Charter Communications
It is still unclear what impact the recent Charter Communications takeover of Time Warner Cable, one of the 25 biggest companies in New York City, will have. But one thing is clear, Charter have hired a well-connected veteran of New York politics to head up their government affairs. Camille Joseph has worked on countless campaigns, including for President Barack Obama and U.S. Sen. Kirsten Gillibrand. She also served as Deputy Comptroller in Scott Stringer's office.
In her career, the Bronx native has a track record as a fighter for increasing diversity in the corporate world, promoting equal pay for women and building partnerships in communities with targeted investments to help them grow. In the changing world of media, where federal, state and city laws are often slow to adapt to emerging technologies, Joseph's political connections are sure to help the media giant navigate the complicated bureaucracy.
---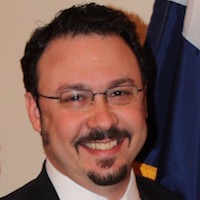 #7

:Paul Del Duca
Chief of Staff, Office of the Bronx Borough President
Bronx Borough President Ruben Diaz Jr. landed at No. 37 on our 2016 Albany Power 100 list, and No. 24 on our 2016 New York City Power 100 list. Taking nothing away from the borough president, it's fair to say one of the biggest reasons he has been able to build his powerful profile is because of the constant and thoughtful guidance of Paul Del Duca, his chief of staff. He is literally the right hand to Diaz, involved in all aspects of governing as well as political strategy.
It is safe to say every major decision that Diaz has made as borough president has been vetted by Del Duca. Their close relationship was never more evident than when Diaz publicly supported same-sex marriage in 2013, citing Del Duca's marriage to his partner as a main influence on him changing his personal and political position.
---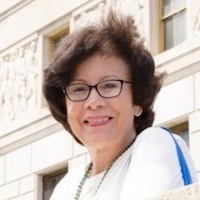 #8

: Marlene Cintron
President, Bronx Overall Economic Development Corp
When Marlene Cintron took over as president of the Bronx Overall Economic Development Corporation in 2010, the borough was reeling from the financial collapse. Unemployment was alarmingly high. The future of the borough was uncertain. Roughly seven years later, the Bronx is booming and Cintron's work at BOEDC is a large part of the success. The unemployment rate is lower than it has been in a decade. Crime is at a 50-year low and the housing market is booming like it never has before.
Cintron doesn't hesitate to tout this success, often appearing on television or being quoted in newspapers about the borough's success. One key to her success is her deep connections to both the private sector and government, working for Merrill Lynch, Citibank, as well as serving as the executive director of the Puerto Rican and Latino Caucus in the state Senate. She is also a member of Gov. Andrew Cuomo's New York City Regional Economic Development Council.
---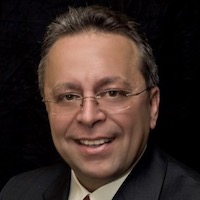 #9

: Nunzio Del Greco
President and CEO, Bronx Chamber of Commerce
When Nunzio Del Greco took over as the president and CEO of the chamber about a year ago, he outlined an ambitious goal: to make it one of the most successful organizations in New York City. A year later, he is still approaching the job with the same passion as he works to grow membership and find ways to work collaboratively with companies, nonprofits, and other organizations to drive economic growth in the borough.
The Italian-born wine lover has a long history in the Bronx, serving as the head of the Bronx-Manhattan North Association of Realtors for nearly 30 years before eventually landing at the chamber. In his time at the association of Realtors, he increased membership tenfold, expanding the organization into Manhattan and significantly growing its financial profile and impact on the community.
---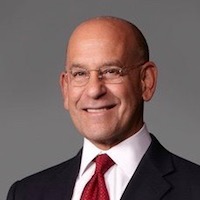 #10

: Steven M. Safyer
President and CEO, Montefiore Medical Center
For more than 130 years Montefiore has been a landmark of the Bronx, providing care to millions of people. The teaching hospital remains one of the best health care facilities in the New York City metro area. Since 2008, Steven Safyer has been in charge of the facility, helping it grow dramatically to include 10 hospitals and more than 200 ambulatory care centers, most of them in the Bronx. Under his leadership, the hospital also strengthened its ties with the Albert Einstein College of Medicine, one of the premier medical research schools in the country.
Before becoming President and CEO, he served in a variety of roles at the hospital, including more than 20 years of service as a physician, clinician, chief medical officer and a senior vice president. He is also a member of the politically powerful Greater New York Hospital Association and has recently served as chairman.
---
#11

: Anthony Perez
Executive Director, Bronx Democratic County Committee
Arguably the biggest power center in the Bronx is the Democratic County Committee, where most of the borough's elected officials have been repaid for their loyalty and hard work for the organization. But Anthony Perez is among a crop of young activists working to shape the party. Still in his 20s, he has solidified himself as fierce advocate for residents and progressive policies. A former staffer at the Mayor's Fund to Advance New York City, he now focuses solely on the Bronx, dedicating his time to increasing participation in the party and connecting voters to services.
---
#12

: Sandra Lobo-Jost
President, Northwest Bronx Community and Clergy Coalition
Redeveloping the Kingsbridge Armory into a world-class ice rink has been an ongoing battle in the Bronx for years, in part because of the incredible community organizing effort by Northwest Bronx Community and Clergy Coalition and their president Sandra Lobo-Jost. In 2013, the coalition negotiated a groundbreaking community benefit agreement giving the local community tremendous say in the details of the project, a true testament to the power of community organizing and fighting for a cause. As the borough continues to grow, it is clear that the coalition will have a say in what that growth looks like going forward.
---
#13

: José Luis Cruz
President, Lehman College
When it comes to CUNY campuses in the Bronx, Lehman College is the gold standard. The campus serves roughly 12,000 students, but is also a community center. The institution houses the BronxNet television facilities and includes a top performing arts school. José Luis Cruz only took over as president in August, but already has pledged to build on the college's history by expanding its reach and turning the school into a place of upward mobility for residents of the borough and beyond.
---
#14

: Larry Scott Blackmon
VP of Public Affairs, FreshDirect
There have been a handful of high profile projects in the Bronx in recent years, but none more impactful than FreshDirect's move to Port Morris. The online grocer giant opened its 800,000-square-foot facility this year, bringing hundreds of jobs to the neighborhood. As vice president of community and government affairs, Larry Scott Blackmon works directly with the community to address concerns and also highlight the positive impact of the facility. The veteran of city government also works to build partnerships with nonprofits in the city like the Food Bank for New York City and City Harvest.
---
#15

: Jennifer Raab
President, Hunter College
This Riverdale resident is a tour de force in the higher education world. For the past 15 years, she has been president of Hunter College – a gem of the CUNY system – expanding the academic excellence and moving aggressively to upgrade facilities with several large-scale projects. Often recognized as one of the most powerful women in New York City, she is also half of one of the most powerful couples in the city as wife to prominent New York Post columnist Michael Goodwin.
---
#16

: Charles Moerdler
Partner, Stroock & Stroock & Lavan
Charles Moerdler has been a player in city and state government for decades. In the Bronx, he is probably most influential for the power he wields over Community Board 8. The prominent lawyer has deep connections in government including a close relationship with Gov. Andrew Cuomo, who appointed him to the Metropolitan Transportation Authority board. Over the decades he has also held key positions on several agencies, from the New York City Housing Authority to the Dormitory Authority State of New York, often having a powerful voice on land use issues throughout the city and particularly in the Bronx.
---
#17

: Raul Russi
CEO, Acacia Network
The Acacia Network is the largest Puerto Rican-founded organizations in the state, promoting healthy neighborhoods through a litany of services to the community. As CEO, Raul Russi handles the day-to-day operations of the massive organization. Russi understands the needs of communities on a granular level. It's something he learned as a police officer in Buffalo, where he was shot in the line of duty. He is also the former New York City probation commissioner and former chair of the New York State Parole Board.
---
#18

: Lewis Goldstein
Vice Chairman, Bronx Democratic Party
Lewis Goldstein has dedicated more than two decades of his life to promoting rights and respect for the LGBTQ community and the disabled. From his start as the first openly gay man elected to be a party official in the borough, he has worked his way up the Bronx Democratic County Committee to his current position as vice chairman, where he serves as an ardent advocate for policies of inclusion. He was also an early supporter of Mayor Bill de Blasio and remains a conduit to get important issues in the Bronx in front of City Hall.
---
#19

: John Bonizio
General Manager, General Optics
There are few people doing as much to promote the growth of business in the Bronx than John Bonizio. A small business owner himself, he has worked tirelessly to develop the now vibrant Westchester Square Business Improvement District. He has now set his sights on launching two more BIDs in the North Bronx. His work has caught the eye of several prominent politicians, including Assembly Speaker Carl Heastie and Mayor Bill de Blasio, which will only help his mission of promoting economic growth in the borough.
---
#20

: Lorraine Cortés-Vázquez
Senior Vice President, Corporate Relations and Government Affairs, EmblemHealth
The former New York secretary of state now has her hands in the health field where she continues to advocate for improving the access to quality care for people throughout the region as well as in the Bronx. Over her career, Lorraine Cortés-Vázquez has always worked to improve people's lives, whether it was at the New York City Department for the Aging or AARP or in her current role. She also sits on the CUNY Board of Trustees, which is fitting considering she co-founded the CUNY/SUNY Model State Senate Session Project at the Somos el Futuro conference.
---
#21

: Gary Axelbank
Host and Senior Producer of BronxTalk, BronxNet
Any politician, activist or advocate with a message for residents of the Bronx has a few media outlets that they can turn to, but their top choice has to be BronxTalk. For more than 20 years, the public affairs call-in talk show has tackled the toughest and most intriguing issues facing the borough from policing to housing to economic development and, of course, politics. As host and senior producer, Gary Axelbank has his finger on the pulse of the borough, providing thoughtful insight and keeping elected officials honest.
---
#22

: Dana Carotenuto Rico
Chief of Staff, Office of State Sen. Jeff Klein
As chief of staff for the leader of the state Senate's Independent Democratic Conference, Dana Carotenuto Rico's influence is significant. But, you cannot underestimate the power she wields in the district for state Sen. Jeff Klein, where she said she lives within blocks of her family when City & State interviewed her earlier this year for her 40 under 40 rising stars profile. With Republicans holding a narrow majority in the state Senate, the IDC will likely still wield a lot of influence, which should translate to good things for the Bronx neighborhoods Klein represents and where Carotenuto Rico has dedicated her life to serving.
---
#23

: Wilma Alonso
Executive Director, Fordham Road Business Improvement District
There is no business improvement district more impactful on the Bronx than the Fordham Road BID. Since it was formed in 2005, Wilma Alonso has been its executive director, shaping the nonprofit into a force that promotes business and community development in this booming area. Under Alonso's leadership the BID has become a central institution for the community and one of the biggest shopping destinations in the entire city.
---
#24

: Marricka Scott-McFadden
Vice President, Mercury
Take a simple look at Marricka Scott-McFadden's resume and it is obvious why she is on our list. She spent a decade as Assembly Speaker Carl Heastie's chief of staff, worked on dozens of Democratic campaigns including U.S. Sens. Charles Schumer and Kirsten Gillibrand, Attorney General Eric Schneiderman and state Comptroller Tom DiNapoli. She even ran all elections in the borough for a short time as Deputy Chief Clerk for the city Board of Elections. Now a vice president at Mercury, she continues to impact the lives of Bronx residents through her work at the prominent public strategy firm.
---
#25

: Adolfo Carrión
Executive Vice President, Stagg Group
The former borough president and onetime mayoral candidate appears to have settled nicely into private sector life as a consultant and executive vice president at the Stagg Group, a real estate development firm. But, he remains a prominent voice on issues related to the borough and as a frequent guest on NY1's "Wise Guys." Carrión is often floated as a potential candidate for several offices, from Congress to mayor, adding to his influence.
---
#26

: Deirdre Scott
Former Executive Director, Bronx Council on the Arts
When it comes to promoting the arts in the Bronx, you can't find a better cheerleader than Deirdre Scott. For more than seven years, she lead the Bronx Council on the Arts, speaking passionately about the infusion of new culture into the borough. Her decades of experience working at some of the nation's finest museums made her a perfect fit for the BCA. Now, she is heading up a special fund to support cultural programming in the South Bronx and Central Brooklyn funded by The Rockefeller Foundation and supported by the Lincoln Center for the Performing Arts.
---
#27

: Dean Meminger
Criminal Justice Reporter, NY1
Over the past two decades, there have been few journalists more prominent and professional when it comes to covering the Bronx, or criminal justice issues throughout the city, than Dean Meminger. The Bronx native is as connected as any reporter when it comes to the movements of the NYPD. Before he took on that beat, he was NY1's go-to reporter for coverage of the Bronx, joining the 24-hour cable news giant after cutting his teeth at the local BronxNet TV.
---
#28

: June Eisland
Founder, Eisland Strategies
The long time New York City councilwoman remains a prominent figure in the borough. She is still active in the powerful Benjamin Franklin Reform Democratic Club, where most all Riverdale-area politicians pay homage. She also serves as vice chairwoman for the Brooklyn Chamber of Commerce. In her 22 years on the City Council, she was a fierce advocate for rent control and keeping the cost of living in the city down. While her 2001 bid to become the first female Bronx borough president came up short, her dedication and service to the borough still continues today.
---
#29

: Carol Robles-Roman
President and CEO, Legal Momentum
When it comes to fighting for women and girls there are few people who have as much impact as Carol Robles-Román. The former deputy mayor to Michael Bloomberg for 12 years has a track record of successfully battling human trafficking and domestic violence in New York City through policy initiatives. Now, she runs the powerful nonprofit Legal Momentum, a national organization focused on promoting gender equality. At heart a true advocate, Robles-Román's passion for the defense of the abused in her home borough serves as a ballast for her ever-growing compassionate mission.
---
#30

: Jeff Lynch
Assistant Commissioner, New York City Department of Transportation
Jeff Lynch's resume reads as a who's who of prominent politicians in the Bronx, even though he's now at the city's Department of Transportation. He served as New York City Councilman Jimmy Vacca's chief of staff, worked on Bill de Blasio's 2009 campaign for Public Advocate and ran New York City Councilman Ritchie Torres's 2013 campaign. Lynch also holds close ties to the borough's big power brokers – Assembly Speaker Carl Heastie, Borough President Ruben Diaz Jr. and state Sen. Jeff Klein. His wife, Marjorie Velasquez, is also a favorite to replace Vacca in the City Council in 2017.
---
#31

: John DeSio
Director of Communications, Office of the Bronx Borough President
John DeSio is more than just a communications guy for powerful borough president Ruben Diaz Jr. He is one of his fiercest defenders and biggest cheerleaders for his boss. And he shows the same passion in his dedication to serving the people of the Bronx, helping residents with the simplest requests to the most complicated. He is full of energy and moves around a room like he was a politician himself, chatting with everyone and making sure he doesn't miss anything important, which is why he is a trusted part of Diaz's inner circle.
---
#32

: Michael Benjamin
Editorial Board member, New York Post
The former Assemblyman has a different take than most traditional Democrats. Since leaving the state legislature at the end of 2010, his voice has been a refreshing check on policy proposals put forth by those in power. Always a threat to return to public service, Benjamin seems content now in his role as a thought leader and well-connected politico who has his finger on the pulse of the Bronx, if not the whole city.
---
#33

: Marianne Anderson
Administrator, Pelham Bay Park
One way to know someone is truly from the Bronx is when they seamlessly weave into the conversation that Pelham Bay Park is the biggest park in New York City. It's almost 1,000 acres bigger than the second-largest park and three times the size of Manhattan's Central Park – true Bronxites will tell you it is also the best. Born and raised in the Bronx, Anderson has been the park's administrator since 2008, but her love of Pelham Bay Park was evident long before in her writing, including several books that demonstrate her knowledge and love for this jewel.
---
#34

: Dianne Johnson
Director, Community Outreach Services, Catholic Charities Community Services, Catholic Charities Archdiocese of New York
While Catholic Charities are active all over New York, they are particularly busy in the Bronx. The organization has a host of programs to help the homeless, or to protect and provide for children, and Dianne Johnson is involved in much of that work as Director of Community Outreach Services. Before joining Catholic Charities, she had an impressive resume of serving the less fortunate with work at the Salvation Army, Women in Need and Housing+Solutions. A Bronx resident for more than a decade now, she is also active in the community.
---
#35

: Ethan Geto
Partner, Geto & de Milly
This Bronx native runs one of the city's top lobbying and media strategy firms, helping pave the way for development projects throughout the five boroughs. His close ties to Mayor Bill de Blasio no doubt help him wield influence to help his clients shape the city and the borough. Before launching his private firm, he got his start as a top aide to former Bronx borough president and state Attorney General Robert Abrams.
---
#36

: Stephen Jerome
President, Monroe College
Stephen Jerome is as much a part of the Bronx as he is a part of Monroe College. He's been associated with the college for 50 years, but has spent his entire life living and working in the borough. In addition to running the private college, he has also held positions with the Bronx Chamber of Commerce, the Fordham Road Area Development Corporation and he plays an active role in the community volunteering his time and talents in various ways, including with neighborhood improvement programs.
---
#37

: Avi Weiss
Rabbi in Residence, Hebrew Institute of Riverdale
For decades, Avi Weiss has been an outspoken advocate on social issues, a fierce supporter of Israel and preserving Jewish history, and a voice of clarity against terrorism. But, he has also been one of the most progressive rabbi's in America, founding a concept called Open Orthodoxy that, among other things, allows for more intellectual openness and a larger role for women. His stances have made him a controversial figure nationally, but revered by the members of the Hebrew Institute of Riverdale. He stepped away from a leadership role last year, but his impact on the synagogue and the community is still evident.
---
#38

: Thomas A. Isekenegbe
President, Bronx Community College
It's been a little over a year since Dr. Thomas A. Isekenegbe took over as president of Bronx Community College and he has already made a clear impact on the campus's 11,000-plus students. Part of his core mission is to integrate the school into the community by promoting volunteer work by the students as well as partnerships with institutions and businesses in the borough. But, upholding the school's excellent academic record is his first priority. And with a new $50 million quadrangle that opened this year, the school seems positioned for great things in the future with Isekenegbe at the helm.
---
#39

: Marissa Soto
Principal, Law Offices of Soto & Associates
When it comes to influence in the Bronx, much of it rests in the prominent politicians and the powerful Bronx Democratic County Committee, which is why Marissa Soto lands on this list. The principal at Soto & Associates is the counsel for both the county committee and the county's executive committee. But that's not all she does. The Bronx native is also a leader in the Puerto Rican Bar Association, an outspoken advocate for the territory and immigration issues and is on the boards of several Bronx-based nonprofits that focus on improving the lives of children in the borough.
---
#40

: Brian G. Andersson
Director of Community Outreach, Woodlawn Cemetary
Few people know as much about the history of the Bronx than Andersson. That's not hyperbole, he is literally a historian of the borough as well as the former commissioner of the New York City Department of Records. Over the past four decades he has been a tireless advocate for preserving the borough's past, as well as sharing it with residents and the world. Andersson helped establish the Jonas Bronck Center in Sweden, a tribute to the explorer for whom the borough is named.
---
#41

: Laura Guerriero
Publisher, Bronx Times
A majority of New Yorkers, especially outside of Manhattan, say they get their news from their local papers. Which is why the Bronx Times and Bronx Times Reporter is an important and influential source of information, and why Laura Guerriero makes our list. The local weekly, part of the citywide Community News Group, is where many people find out what's happening around the block and is a target destination for politicians hoping for photo ops that put them in a positive light with their constituents.
---
#42

: Juan Antigua
New York City Political Director, Working Families Party
Juan Antigua has been a progressive activist from an early age, helping nonprofits with organizing efforts when he was in high school. Later, he worked on the campaign of upstart City Councilman Ritchie Torres to help him win his seat in 2013 and then served as his deputy chief of staff. Antigua is Bronx through and through, but now in his role as New York City political director of the Working Families Party, he is bringing his skill and ability to organize and mobilize people to a larger platform, helping shape progressive policy across the city and state.
---
#43

: Nancy Carin
Executive Director, Business Outreach Center Network
The hip new thing in business across the city is startup incubators, and it is no different in the South Bronx where a state-of-the-art co-working space, BXL Business Incubator, is helping dozens of entrepreneurs get off the ground. The facility offers micro-financing, tech assistance, legal help and business planning advice, as well as affordable office space for new startups to help them grow. As executive director of Business Outreach Center Network, Nancy Carin's vision of improving economic opportunities for low- and moderate-income communities that help make BXL a reality.
---
#44

: Howard Bruce Neufeld
President, Bronx Jewish Community Council
The Bronx Jewish Community Council is one of many organizations dedicated to helping the less fortunate in the borough, and they have been doing it well for more than 40 years. Led by Howard Bruce Neufeld, the BJCC serves more than 12,000 people each year, of all backgrounds and religions, with a particular focus on helping seniors through outreach, providing transportation and a focus on treating mental health problems.
---
#45

: Hector Soto
Assistant Professor of Public Policy and Law, Hostos Community College
These days most Hostos Community College students taking a class on criminal justice with Héctor W. Soto probably don't realize that the tall, personable, soft-spoken and charismatic 69 year-old Puerto Rican has been a constant in the civil rights trenches for over four decades. As an attorney, he has been involved in countless cases involving police oversight, accountability, and community relations in the Bronx and beyond. He was also the first executive director of the New York City Civilian Complaint Review Board in the 90s.
---
#46

: Mouhamed Kaba
Community Associate/Bronx Organizer, Mayor's Office of Immigrant Affairs
Mouhamed Kaba landed on our radar after dozens of readers sent us nominations highlighting his work. There is a growing population of African immigrants in the Bronx and for many assimilating to the borough and country can be difficult if you don't get some help from dedicated public servants like Kaba. In his time at the Mayor's office, he organized the first Bronx African Community Town Hall, has played an active role in IDNYC and the ActionNYC program, which provides free immigration legal services.
---
#47

: Bob Kappstatter
Consultant
For decades Bob "Kappy" Kappstatter would fill the pages of the Daily News with the most important developments in the Bronx, including detailed accounts of the political machinations that are a stalwart of Democratic county politics. After leaving the tabloid, he did a short stint as editor of the Bronx Times, continuing his legacy as one of the most prominent and influential journalists in the borough. Now a consultant, it's hard to find someone who can better explain how politics is played in the Bronx.
---
#48

: Luis Diaz
Clerk, Bronx County
The former Assemblyman has been in charge of the county court system since 2009. While his pick was a shock to some in the powerful Democratic party establishment at the time, the connected politico has now settled into the lifetime position running one of the busiest court systems in the city. Tens of thousands of jurors or potential jurors come through the court system each year as the number of cases continues to grow, even if the number of judges does not, making delays a constant concern for Luis Diaz and his team.
---
#49

: David Shuffler
Executive Director, Youth Ministries for Peace and Justice
Born and raised in the South Bronx, David Shuffler has dedicated his life to the community. As head of Youth Ministries for Peace and Justice, he has been a leader of several movements to improve the lives of residents. He has been active in the creation of parks, a tireless advocate for the South Bronx Greenway, as well as a spiritual leader and organizer. The mission of YMPJ is to prepare young people to be prophetic voices for peace and justice, and in his role, Shuffler is doing that on a daily basis with a focus on political education and the power of grassroots activism.
---
#50

: Anthony and Paul Ramirez
Founders, Bronx Beer Hall/Mainland Media
These entrepreneurial brothers have already made their mark on the borough and they are not even 40 yet. Their parent company Mainland Media has successfully created a niche as the brand experts on The Bronx, marketing themselves as an authority on the borough's diverse communities and unique character. Their successful store selling From The Bronx products like T-shirts and their launch of the Bronx Beer Hall seem like just the start of their ambition to promote the borough and help its residents.