New York City
Key 2017 New York City Council primaries by district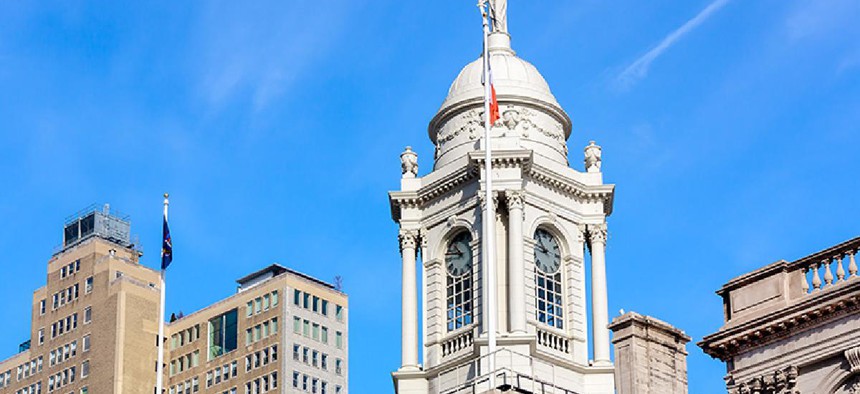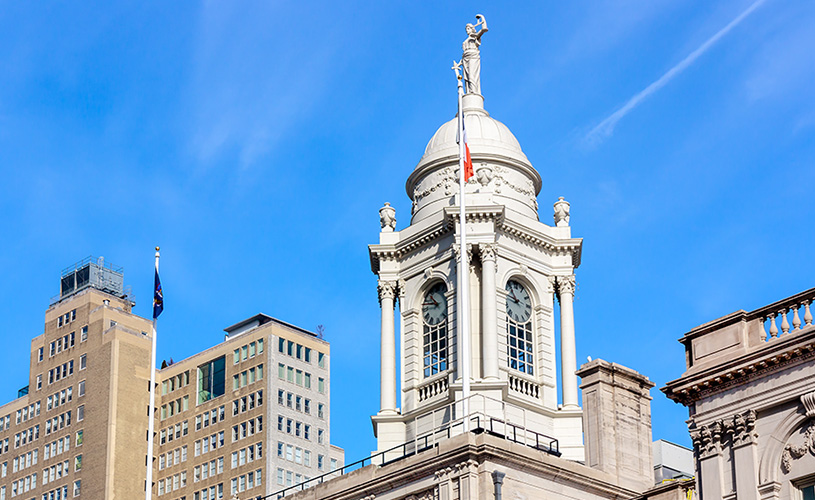 (Photo by Carlo Deviti / ShutterStock)
In New York City's primaries, some races feature incumbents facing stiff competition, while others have multiple candidates facing off over open seats that are being vacated due to term limits (and, notably, a corruption conviction). To help readers make their decisions on Sept. 12, here's a rundown of the most notable New York City Council districts that will be competitive.
RELATED: Political orgs stake their 2017 New York City Council candidates
Open Seats
District 2
New York City Councilwoman Rosie Mendez's former legislative director, Carlina Rivera, seems to be the candidate to beat in this race, with support from several high-profile city and state officials and major labor unions. She has received endorsements from Mendez, Rep. Nydia Velázquez, state Sen. Brad Hoylman, New York City Public Advocate Letitia James and New York City Comptroller Scott Stringer. She also has the support of Village Independent Democrats, Make the Road Action and the Progressive Caucus Alliance, the campaign arm of the City Council's Progressive Caucus. 
Despite the support of much of the city's progressive establishment, Rivera is competing with several other Democrats, including Ronnie Cho, former associate director of the office of public engagement at the White House under former President Barack Obama, who has won support from White House alums like Arne Duncan and David Axelrod. Cho is leading the way on fundraising, with $198,752, while Rivera is close behind with $176,142 raised overall. 
The other Democrats running are Mary Silver, an attorney focused on local schools issues, who won the endorsement of the Daily News; Jorge Vasquez, an attorney who previously worked for the New York City Commission on Human Rights; Jasmin Sanchez, an activist who was a community liaison for former state Sen. Daniel Squadron – although Squadron has endorsed Rivera; and Erin Hussein, whose website describes her as a lawyer and co-op president.
District 4
There is a pack of people looking to replace New York City Councilman Dan Garodnick. The Democratic side includes Keith Powers, a former lobbyist at Constantinople & Vallone Consulting LLC, who previously worked as chief of staff to former Assemblyman Jonathan Bing. Powers, who is outpacing the field with $119,885 raised this cycle, recently picked up endorsements from The New York Times and the Daily News. 
Among the other Democrats in the race are Marti Speranza, president of the Gramercy Stuyvesant Independent Democrats and a member of Manhattan Community Board 5 who runs a program aiding female entrepreneurs; and Bessie Schachter, a former staffer to state Sen. Liz Krueger.
Jeff Mailman, the legislative director to New York City Councilwoman Elizabeth Crowley, is also vying for the Democratic line, as are Vanessa Aronson, a teacher and former diplomat, and Alec Hartman, founder of TechDay. Rounding out the list are public relations executive Rachel Honig and local residents Barry Shapiro and Maria Castro.
The eventual Democratic candidate will face the sole remaining Republican in the race, Rebecca Harary, an entrepreneur who unsuccessfully challenged Assemblyman Dan Quart on the Stop de Blasio line in 2016.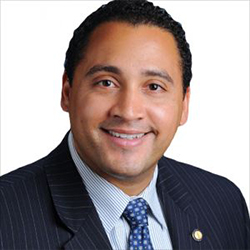 District 8
New York City Council Speaker Melissa Mark-Viverito's deputy chief of staff, Diana Ayala, snatched up endorsements from New York City Mayor Bill de Blasio, Mark-Viverito, Rep. Adriano Espaillat, Bronx Borough President Rubén Díaz Jr., the Working Families Party, the Progressive Caucus Alliance and several City Council members.
But Ayala's path to City Hall became bumpier when Assemblyman Robert Rodriguez entered the race, with the backing of the Bronx Democratic County Committee. Rodriguez has also been endorsed by Gov. Andrew Cuomo, Stringer, former Rep. Charles Rangel and about a dozen city and state lawmakers. Rodriguez, who has raised more than $140,000 to Ayala's $88,000, also picked up the Daily News' endorsement, while the two have split major union support. 
The other Democratic candidates are entrepreneur Tamika Mapp and Israel Martinez. The eventual Democratic candidate will face off against Republican Daby Carreras in November.
District 13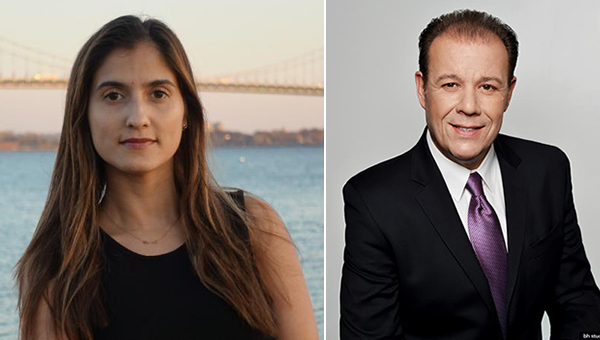 Marjorie Velázquez, Mark Gjonaj.
The race to replace City Councilman James Vacca in the East Bronx is a crowded contest. Assemblyman Mark Gjonaj has a big lead in contributions, having raised more than $745,000 as of the last filing – five times more than any of his competitors for the race. He also has the lead in political endorsements, boasting the backing of Gov. Andrew Cuomo, the Bronx Democratic Party, state Senate Independent Democratic Conference Leader Jeff Klein, and U.S. Rep. Joseph Crowley. Gjonaj's front-runner status has made him the target of his fellow candidates, who have slammed him for a misleading flyer about his support for the Women's Equality Act, his endorsement from same-sex marriage opponent and state Sen. Ruben Diaz Sr. and having spent campaign money at his brother's restaurant.
Democratic district leader Marjorie Velázquez, who has a background in corporate finance, has the backing of Vacca, City Councilman Ritchie Torres and outgoing City Council Speaker Melissa Mark-Viverito as well as the Working Families Party, Planned Parenthood, and Make the Road Action. Velázquez, who has raised $115,000, was recently endorsed by the Times and has a long list of female supporters, including Manhattan Borough President Gale Brewer and more than half a dozen women serving in the City Council. 
Also vying for the Democratic line is John Doyle, who has worked for Klein and works in public affairs at Jacobi Medical Center. Doyle, who has raised $87,338, recently picked up a key endorsement from the Daily News. 
Rounding out the Democratic field is Egidio Sementilli, a restaurant owner. John Cerini, owner of Bronx Tax Man accounting, is running unopposed on the Republican line.
RELATED: Who's who in the New York City mayoral race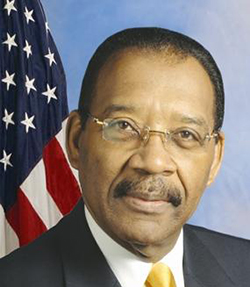 District 18
Everyone's chasing state Sen. Rubén Díaz Sr. in the race to replace term-limited City Councilwoman Annabel Palma in this Bronx district. The cowboy hat-wearing reverend held the seat for a year, in 2002, before being elected to the state Senate. Diaz, the father of Bronx Borough President Rubén Díaz Jr., has a strong lead in fundraising with $141,000, and won the endorsements of the Bronx Democratic Party and the Daily News. 
His Democratic rivals include Amanda Farias, a City Council staffer who boasts endorsements from City Council members Elizabeth Crowley and Helen Rosenthal, as well as municipal union District Council 37; Elvin Garcia, who was Bronx borough director for Mayor Bill de Blasio's Community Affairs Unit and a 2016 City & State 40 Under 40 honoree; Michael Beltzer, a Bronx Democratic County Committee member who worked on former City Comptroller John Liu's campaigns; and William Moore, who served as chief of staff to former Councilwoman Una Clarke. Carl Lundgren is running on the Green Party line.
District 21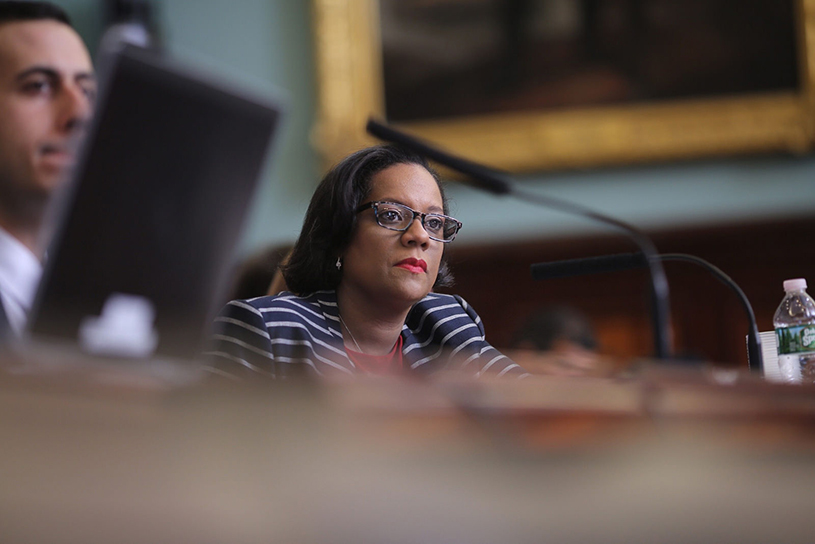 Julissa Ferreras-Copeland. (William Alatriste / New York City Council)

Once considered a front-runner to be the next City Council speaker, Julissa Ferreras-Copeland announced in June that she won't seek re-election, making her Queens district an open seat. Assemblyman Francisco Moya, who was considering a challenge to Ferreras-Copeland, is now running for the seat, but he faces stiff competition from Hiram Monserrate. Monserrate, a former state senator and city councilman, has faced skepticism, given that he was expelled from the state Senate when he was convicted of assaulting his then-girlfriend, and was also convicted on federal corruption charges and pleaded guilty to committing mail fraud.
Some insiders say Monserrate has a shot, and Moya was hit with some negative press following a disputed allegation that lied about his actual residence. But Moya has a strong lead in fundraising - his $133,000-plus raised is more than double Monserrate's haul – and endorsements from de Blasio, Cuomo, union groups like 1199 SEIU, 32BJ SEIU and the New York Hotel and Motel Trades Council, and the Working Families Party. Moya also was endorsed by both the Times and the Daily News. 
District 28
After being convicted of fraud and grand larceny, Ruben Wills was expelled from the City Council under state law. Now that Wills is out of the picture, a few Democrats have entered the fight over the newly vacant council seat. Prior to Wills' departure, Democratic contenders included Hettie V. Powell, an attorney who secured 33 percent of the vote in the 2013 primary, and Richard David, who has worked in the leadership of the city's Economic Development Corp. and was recently endorsed by the Daily News. 
Adrienne Adams, chairwoman of Queens Community Board 12, joined the race with an endorsement from Rep. Joe Crowley, who also serves as the Queens County Democratic Party chairman. She recently won a rare endorsement from Gov. Andrew Cuomo as well. She leads the fundraising race with $66,202, although Powell is close behind with $62,862. 
The Republican race features accountant Ivan Mossop, who was endorsed by the Queens County Republican Party but has only raised a few hundred dollars.
District 41
A slew of Brooklynites have jumped in the race to replace term-limited City Councilwoman Darlene Mealy. Despite the huge list of candidates, two candidates stand out in terms of fundraising and endorsements: Alicka Ampry-Samuel, who previously worked as chief of staff for Assemblywoman Latrice Walker and has been endorsed by 1199 SEIU, 32BJ SEIU, the Working Families Party and others; and Henry Butler, a retired transit worker and president of the Vanguard Independent Democratic Association, who's earned the endorsement of many of the area's elected officials, including state Sen. Velmanette Montgomery and City Councilman Robert Cornegy Jr., as well as Transport Workers Union Local 100. Butler was also endorsed by the Daily News. Ampry-Samuel leads in fundraising, with nearly $100,000, while Butler is in second with more than $66,000. 
The rest of the nine candidates running are Moreen King, who owns day care centers in the neighborhood; Deidre Olivera, a member of the Laborers' International Union of North America, who also edits a community newspaper in Brownsville; Cory Provost, a district leader who was the youngest member of the CUNY board of trustees; municipal worker Leopold Cox; as well as David Miller; Victor Jordan; and Royston Antoine.
District 43 
In the race to succeed City Councilman Vincent Gentile, the pool of potential Democratic nominees includes: Justin Brannan, who was Gentile's chief of staff and worked in intergovernmental affairs for the city Department of Education; Kevin Peter Carroll, a district leader who works for City Councilman Stephen Levin; the Rev. Khader El-Yateem, an influential pastor endorsed by civil rights activist Linda Sarsour; Vince Chirico, a member of Community Board 11 and a former chief of staff to Assemblyman Peter Abbate; and Nancy Tong, a district leader who works for Assemblyman William Colton and who the New York City Campaign Finance Board named as one of the top three candidates ranked by small dollar donations. Brannan, who was endorsed by the Daily News, has also raised the most with $121,501, while El-Yateem is close behind with $107,490.
On the other side of the political spectrum, Republican candidates include Robert Capano, a professor who has worked for Democratic and Republican officials and was the Daily News' pick on the GOP side; Liam McCabe, a former aide to U.S. Rep. Dan Donovan; John Quaglione, who handles press for state Sen. Martin Golden and unsuccessfully tried to unseat Gentile in 2013, and Lucretia Regina-Potter, the Republican district leader of the 46th Assembly District.
District 44
David Greenfield, chairman of the powerful City Council Land Use Committee who was still able to run for two more terms, made a late, surprise announcement that he would not be seeking re-election. A committee then chose Greenfield's former adviser and fundraiser Kalman Yeger to fill his spot on the ballot. Yeger, who was previously running for Chaim Deutsch's District 48 seat, now faces some competition – Yoni Hikind, son of Greenfield's political rival Assemblyman Dov Hikind, announced his bid for the seat as an independent candidate at the beginning of August.
RELATED: Is David Greenfield allowed to join the Met Council?
PRIMARY CHALLENGES THAT COULD BE COMPETITIVE
District 1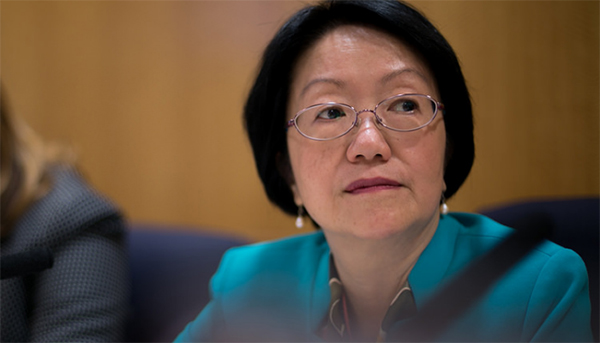 Margaret Chin.
The last time she was challenged, City Councilwoman Margaret Chin posted a 17-point lead over her then-opponent, Jenifer Rajkumar, in the Democratic primary. This primary cycle, Chin is facing off against three challengers: attorney Aaron Foldenauer, artist and activist Dashia Imperiale and Christopher Marte, a member of the Coalition to Protect Chinatown and Lower East Side who previously worked for a securities business and has been putting up impressive fundraising numbers.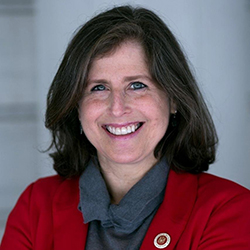 District 6 
City Councilwoman Helen Rosenthal eked out a win in the seven-way Democratic primary in 2013 with about 27 percent of the vote, but the field is looking much smaller this cycle. That may benefit Mel Wymore, the former executive director of a political action committee advancing transgender rights, who came in a close second in 2013 with 22 percent of the vote. If successful, Wymore, who has long been active on a local community board, would be the first transgender member of the City Council. 
However, a substantial fundraising lead and recent endorsements from the Times and the Daily News could help Rosenthal keep her Upper West Side seat. 
A third Democratic candidate, Cary Goodman, appears to be mostly focused on fighting the American Museum of Natural History's planned expansion.
District 9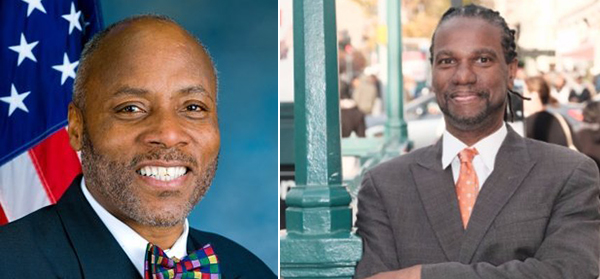 Bill Perkins, Marvin Holland.
City Councilman Bill Perkins captured 34 percent of the vote and emerged victorious in February's nine-way special election for the seat previously held by Inez Dickens, who was elected to the Assembly. Although Perkins has some prominent supporters, including de Blasio and the United Federation of Teachers, he could face a fierce re-election fight. Marvin Holland, political director of Transport Workers Union Local 100, captured 18 percent of the vote in February and may benefit from a thinner field of candidates. Holland lags Perkins in union support, but the challenger did win the Daily News' endorsement. 
Also running in the Democratic primary is Cordell Cleare, who has experience as a staffer in the state Senate and City Council. Rounding out the field are local activist Tyson-Lord Gray, Harlem resident Marvin Spruill, and music industry executive Julius Tajiddin.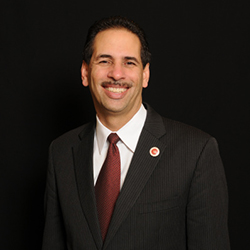 District 14
When New York City Councilman Fernando Cabrera failed to unseat a state senator in 2014, he blamed his loss on the "liberal media" reporting on a video in which he praised the Ugandan government after it enacted severe anti-LGBT laws. Now, Cabrera's socially conservative views could come back to haunt him. After giving a sermon in which he said that it was harder to be rich than to be poor, Cabrera, who is also a pastor, faced criticism from his rivals. He responded by comparing his struggles to those of Jesus Christ on NY1.  
Cabrera faces two candidates in the Democratic primary with decent fundraising numbers, although well short of the incumbent's $109,000 haul: Randy Abreu, who worked in the U.S. Department of Energy during the Obama administration, Felix Perdomo, a Dominican-American teacher. 
District 20
City Councilman Peter Koo is facing a primary challenge from Alison Tan, a member of Queens Community Board 7 and managing director at an institutional real estate capital advisory firm. Tan, the wife of Assemblyman Ron Kim, is hoping to unseat Koo by criticizing his socially conservative positions. Koo, who was elected as a Republican in 2009 but switched to the Democratic Party in 2012, was recently endorsed by Cuomo. 
In an open letter to him dated July 16, Tan criticized the councilman for what she called his "anti-choice, anti-woman positions," after it was revealed that Koo has donated over $24,000 in City Council member item funds to Bridge to Life, a nonprofit that promotes alternatives to abortion, since 2012.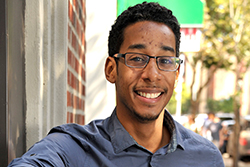 District 34
City Councilman Antonio Reynoso, another Progressive Caucus member, is facing Tommy Torres, a Brooklyn Democratic Party district leader and educator. Torres has stayed quite quiet in the press, and has put up decent contribution numbers, raising $70,000 to Reynoso's $123,000. Reynoso also was endorsed by de Blasio. 
District 35

Laurie Cumbo with Brooklyn Borough President Eric Adams in background. (William Alatriste / New York City Council)

City Councilwoman Laurie Cumbo fought her way through a five-way primary in 2013, and landed the Democratic line with 35 percent of the vote, but Ede Fox, who secured 26 percent of the vote in 2013 is seeking the Democratic Party's nod for the City Council seat again this cycle. Fox, who has worked for City Councilman Jumaane Williams and City Council Speaker Melissa Mark-Viverito, has raised nearly $83,000 and could complicate the election season for Cumbo, who's raised $121,000. The race has turned into a referendum on a proposal to redevelop the Bedford Union Armory, which both candidates now say they oppose. However, the Daily News opted to endorse Cumbo while blaming Fox for pressuring her to block the proposal. 
Christine Parker, the cousin of Democratic state Sen. Kevin Parker, is running as a Republican. Also in the race is Jabari Brisport, who is running on the Green Party line.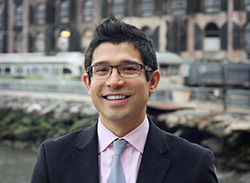 District 38
City Councilman Carlos Menchaca has the backing of many in the New York political establishment, with endorsements from Reps. Nydia Velazquez and Jerrold Nadler, City Councilman Brad Lander and District Council 37. He may find himself in a political brawl, with prominent pols taking aim, but he may be bolstered by endorsements from both the Times and the Daily News. 
Assemblyman Felix Ortiz, a progressive Democrat and assistant speaker of the Assembly, entered the race late, but has strong fundraising numbers and name recognition. Former Councilwoman Sara Gonzalez, whom Menchaca defeated in 2013, is also seeking to reclaim her seat. Others in the Democratic primary are lawyer Chris Miao and Delvis Valdes, an attorney who has been involved with local business improvement districts and other organizations who has raised nearly as much as Menchaca. Green Party candidate Carmen Hulbert is also seeking the seat.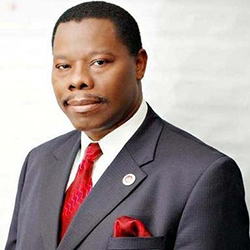 District 40
Last primary season, City Councilman Mathieu Eugene won with 48 percent of the vote while facing a challenge from Saundra Thomas, who was relatively new to politics but pulled in nearly 38 percent of the vote. So Eugene could be in for a rougher re-election cycle, given that more prominent Democrats have announced their intentions to challenge him. An endorsement by de Blasio could help, however. 
The contenders include Pia Raymond, who started a nonprofit that runs multicultural and multigenerational activities and is the vice president of the Nostrand Avenue Merchants Association; Brian Cunningham, who has worked for state Sen. Kevin Parker, City Councilwoman Laurie Cumbo and in the affordable housing sector; and Jen Berkley, a housing advocate and former communications director for Assemblyman David Weprin.
District 42
City Councilwoman Inez Barron succeeded her husband, Charles Barron, in the 42nd Council District in 2013, defeating five other Democrats in the primary. This year, Barron – who, like her husband, is known for her controversial politics – is facing another primary challenge. Her lone Democratic rival this year is Mawuli Hormeku, a community activist and executive director of the nonprofit Nehemiah Economic Development, whose campaign website calls him "a leader, not a politician."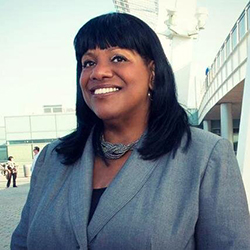 District 49
City Councilwoman Debi Rose walked into her second term without a primary challenge, but she won't fall into a third term so easily. She'll be on the Democratic primary ballot with Kamillah Payne-Hanks, the president and CEO of the Historic Tappen Park Community Partnership. In the contentious race, Rose has been criticized for her poor attendance record, which was due to an injury, while Payne-Hanks is accused of conspiring with the creator of fake Facebook pages, including one allegedly aimed at discrediting Rose. 
Rose, who was endorsed by de Blasio and Cuomo, leads the fundraising with $118,000 to Hanks' $66,500. The winner of the primary will face the Staten Island Republican Party's nominee, businessman Michael Penrose, in the November general election. 
This list was originally compiled by Sarina Trangle and was updated by Jeff Coltin, Jon Lentz and Grace Segers. 
Powered By
NEXT STORY: Caught in Preet's crosshairs