Bill de Blasio
The biggest political storylines of 2017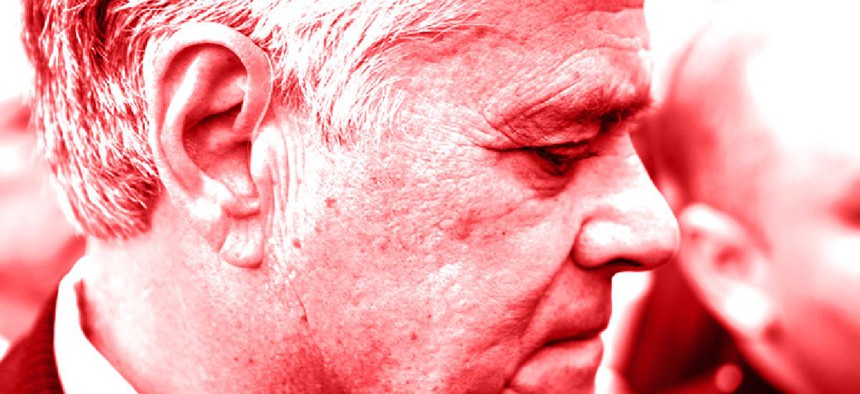 In a year full of never-ending breaking news alerts, a few themes emerged again and again as New York's most important political stories. From corruption scandals to the ongoing feud between the governor and the mayor of New York City, here are five of the biggest storylines of 2017.
RELATED: The biggest Winners & Losers of 2017
Public corruption
Last year, the U.S. Supreme Court's ruling in the McDonnell v. United States case raised the bar for what counts as political corruption.
Some of the biggest ex-politicians to benefit from the McDonnell precedent are in New York, where former Assembly Speaker Sheldon Silver and former state Senate Majority Leader Dean Skelos had their corruption convictions vacated this year. Nassau County Executive Ed Mangano filed a motion in August to get a corruption case against him dropped based on the McDonnell ruling, although he has thus far been unsuccessful.
Meanwhile, former Oyster Bay Supervisor John Venditto, who was indicted alongside Mangano in 2016, was hit with additional charges this year. Former Suffolk County District Attorney Thomas Spota was indicted for allegedly covering up the county police chief's beating of a suspect, and Rensselaer County District Attorney Joel Abelove was charged with perjury and misconduct over his handling of an investigation into a police shooting. Former state Sen. John Sampson and ex-New York City Councilman Ruben Wills were sent to prison.
And there are more chapters to be told in this sordid story. The trial of Joe Percoco, a former aide to Gov. Andrew Cuomo who was charged with bribery, begins in January. Former SUNY Polytechnic Institute President Alain Kaloyeros, who faces related charges, will be tried in May. The trial for Mangano and Venditto is set for March. The Silver retrial is set to begin April 16 and the Skelos retrial will start on June 18.
Sexual harassment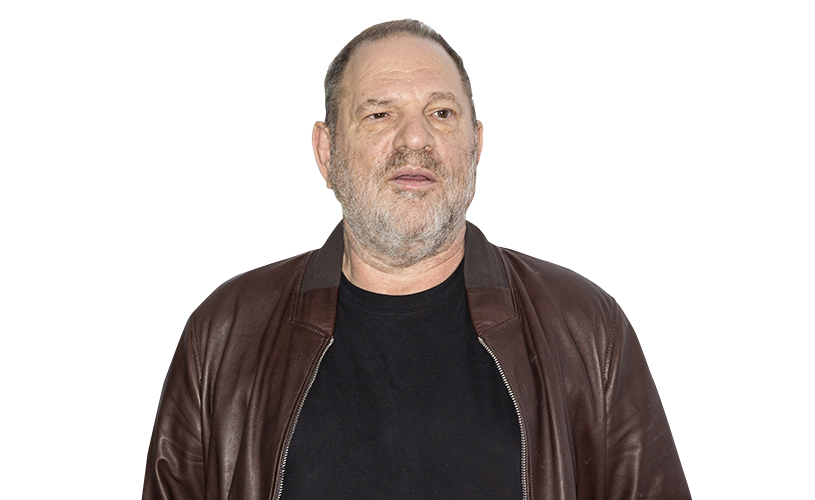 Disgraced movie mogul Harvey Weinstein. (Photo by Ovidiu Hrubaru/Shutterstock)
It began with blockbuster reports by The New York Times and The New Yorker in October, revealing that film producer Harvey Weinstein had allegedly sexually harassed and assaulted multiple women. Suddenly, a wave of allegations were raised against men in almost every sector, including entertainment, journalism and politics. The effects have reverberated across New York, where the NYPD is investigating allegations against Weinstein.
Of course, New York had already been rocked by sexual misconduct scandals. This year, disgraced former Rep. Anthony Weiner was sent to prison for sexting an underage girl. Sam Hoyt, a state economic development official, abruptly resigned amid a sexual harassment investigation and after revelations of an extramarital affair. Assemblyman Steve McLaughlin, the Rensselaer County executive-elect, was sanctioned by the Assembly and had his intern privileges revoked due to sexual harassment allegations – although those consequences will not follow him into his next office.
If the revelations of 2017 are any indication, there could be a reckoning for men who abuse their powerful positions in 2018, and New York is not immune to the fallout.
Election battles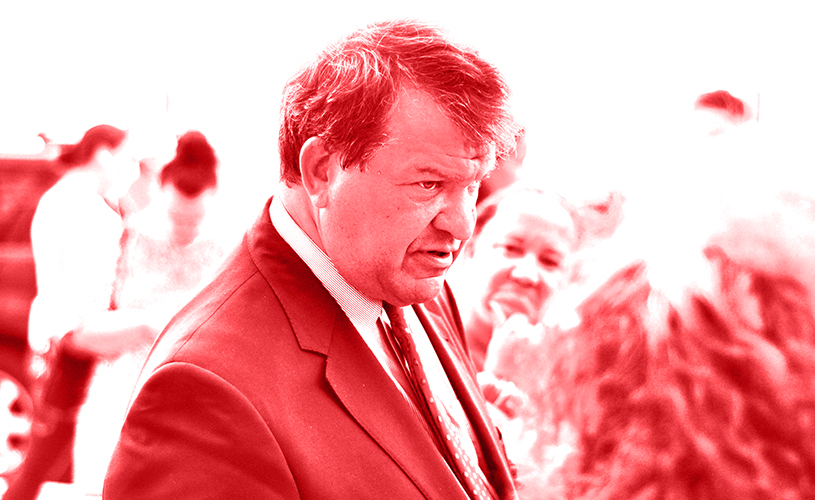 Westchester County Executive-elect George Latimer. (Photo courtesy Latimer for Westchester County Executive)
Although the excitement of the gubernatorial and congressional elections won't come until 2018, the 2017 elections in New York had a few surprises. De Blasio was overwhelmingly re-elected to a second term as mayor, although Republican Nicole Malliotakis had a strong showing. A state constitutional convention was soundly rejected, as expected, largely due to union opposition.
A few seats shifted from one party to the other. Democrat Laura Curran defeated Republican Jack Martins to become the next Nassau County executive, and Democrat George Latimer defeated Republican incumbent Westchester County Executive Rob Astorino. With other Democratic victories across the country, these wins could signal a blue wave hitting the state next year. Several Republican House members are already facing Democratic challengers.
However, not all the victories were Democratic. Running on the Republican line, Robert Holden won an upset victory against Democratic New York City Councilwoman Elizabeth Crowley. Republican Steve McLaughlin defeated Andrea Smyth to become the next Rensselaer County executive, and independent Ben Walsh will be the next mayor of Syracuse.
The 2017 elections could be a harbinger of progressive activism to come in 2018, or just a blip on the political radar sandwiched between two big election years.
Train delays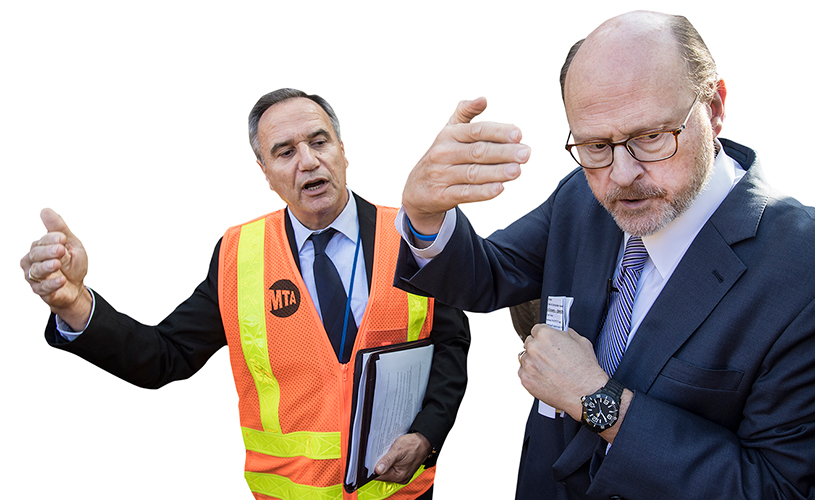 MTA Chairman Joe Lhota (right). (Photo by Patrick Cashin for the Metropolitan Transportation Authority)
When Cuomo coined the ominous term "summer of hell," referring to the transit disruptions caused by Amtrak track repairs at New York Penn Station over the summer, he might as well have called it the "year of hell." The year began and ended with uncertainty over the future of the state's transportation systems, from New York City's failing subways to the Gateway rail tunnel project.
Thomas Prendergast left as MTA chairman in January, and was replaced by Joe Lhota in June. After train derailments put a spotlight on problems with the increasingly creaky subway system, the MTA proposed an $800 million plan to fix the system. New York City Mayor Bill de Blasio is pushing for a millionaires tax to pay for subway upgrades, but Cuomo has come out in favor of a congestion pricing plan.
Amid the fight over funding plans, the MTA has continued to announce plans for the future, including a proposal to replace MetroCards with tap cards and being able to pay by waving cellphones, debit and credit cards over turnstile sensors.
Meanwhile, Cuomo and New York's congressional delegation have called on the Trump administration to provide funding for the stalled Gateway Program, a plan to build a tunnel under the Hudson River connecting New York City and New Jersey.
While several problems with New York's transportation were identified in 2017, the focus of 2018 may be correcting the problems – and will likely include more fights over how to do so.
Cuomo vs. de Blasio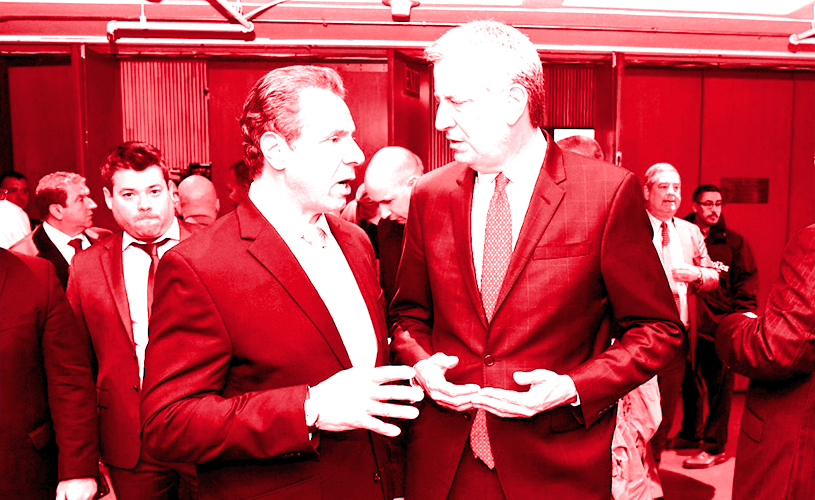 Gov. Andrew Cuomo and New York City Mayor Bill de Blasio. (Photo courtesy the Office of Governor Andrew M. Cuomo)
De Blasio and Cuomo have at least two things in common – they are rumored to have presidential ambitions, and they strongly dislike each other. The two feuded over the status of the New York City subway system several times during the year. Each man suggested that the other is in charge of the MTA, which is controlled by the governor. De Blasio has also refused to pay for half of the MTA's $800 million short-term rescue plan. Meanwhile, Cuomo denounced de Blasio's proposal to fund the MTA with a millionaires tax as "dead on arrival." Cuomo also declined to endorse de Blasio in the Democratic primary, although he grudgingly did so for the general election.
The attacks got even more personal by the end of the year, as the two accused each other of prioritizing national ambitions over the people of New York. De Blasio criticized a plan to reunify state Senate Democrats, saying Cuomo only worried about it because he was "running for president." Cuomo's press secretary retorted that de Blasio was the one "walking around Iowa," referring to his planned keynote speech at an Iowa fundraiser this week.
If de Blasio and Cuomo choose to run for president in 2020, their personal animosity could become even nastier – and perhaps impact their individual chances for the nation's highest office.