Bill de Blasio
De Blasio's closing 1 of 9 Rikers jails, but it's "the best one!"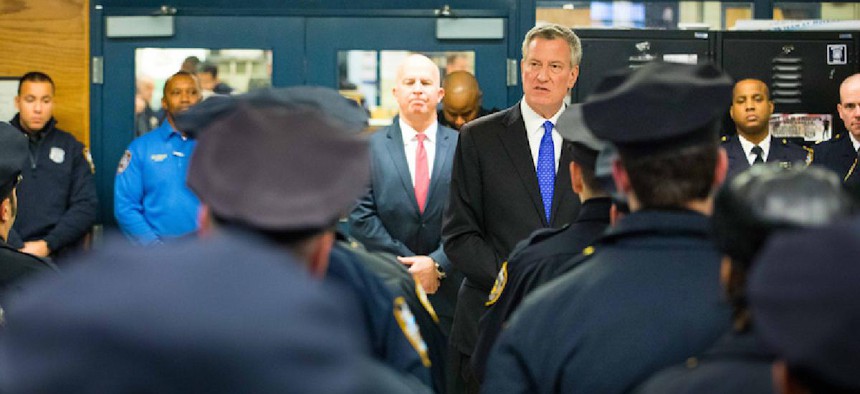 New York City Mayor Bill de Blasio's administration is closing the George Motchan Detention Center, one of the nine jail facilities on Rikers Island, but the choice is raising some eyebrows.
"That's like the best one!" said a source with knowledge of the New York City Department of Correction who requested anonymity. "They had a lot of resources in there," such as air-conditioned classrooms, a culinary area and even a driving simulator where inmates could practice to earn a driver's license. "The department enjoyed bringing visitors in and talking about it," the source said.
GMDC, as it's known, currently houses about 600 inmates, mostly young men. That makes it one of the smaller facilities on the island of jails. GMDC is also one of the oldest.
RELATED: How de Blasio's inaugural speech could have been so much better
The mayor's office did not respond to a request for comment, but another source within the Department of Correction said the choice was a based on a structural issue: "It's just in bad condition compared to the other facilities."
De Blasio supports closing Rikers if the city's daily inmate population can be reduced to 5,000 from its current 8,700.
The administration plans to close GMDC by this summer.