Labor
A stunning upset, congressional primaries and a Janus decision
A stunning upset, congressional primaries and a Supreme Court Janus decision in this week's top political news.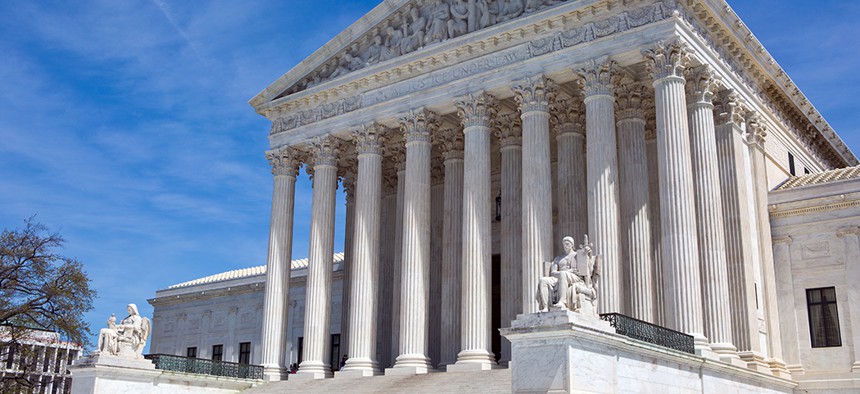 Surprising results from New York's congressional primaries offered up enough news and analysis for the entire week, but the news cycle never ends and another massive story soon took over. U.S. Supreme Court Justice Anthony Kennedy announced that he will retire at the end of July, giving President Donald Trump a second pick for the bench and an opportunity to shape the court for decades. In New York, some speculate that shift will bring the Reproductive Health Act back to the forefront of Democratic campaigns, which would codify abortion rights in state law now that Roe v. Wade may be in danger of getting overturned. State Senate candidates Alessandra Biaggi and Jessica Ramos, who are running against former Independent Democratic Conference members, have already held a press conference calling for a special legislative session to pass the bill. Time will tell if the bill, which has never been brought to a vote by state Senate Republicans, will become a rallying cry to usher in Democrats into office.
 
The king of Queens is toppled
In a stunning turn of events, young progressive upstart Alexandria Ocasio-Cortez defeated 20-year incumbent and "King of Queens" Rep. Joseph Crowley. As the chairman of the Queens Democratic Party, Crowley has been a political power broker at the head of one of New York City's last Democratic machines, influencing elections across the city – and some have already called for him to step down from that role. Nationally, he was considered House Minority Leader Nancy Pelosi's heir apparent, with a chance to even become speaker. Ocasio-Cortez's victory has been interpreted as a shift in the status quo for the Democratic establishment and its more progressive base. And locally, her win may be an indicator for other progressive candidates like Cynthia Nixon.
The other primaries
New York had several other key congressional primaries, including Rep. Dan Donovan successfully fending off former Rep. Michael Grimm. In the Hudson Valley, attorney Antonio Delgado emerged victorious in a crowded Democratic primary and will now compete against Rep. John Faso in what may be the most competitive House race in the state. And Dana Balter bested Juanita Perez-Williams in the Syracuse region Democratic race that pitted local grass-roots politics against the national party.
 
Public unions fight back
Union leaders across the state uniformly condemned the U.S. Supreme Court ruling that public unions could not force nonunion workers who benefit from collective bargaining to contribute to their union. The decision was seen as a massive blow to public unions, especially in New York, the country's most unionized state. However, state government actions may minimize the impact of the ruling in the state, and union leaders intend to use the ruling as a rallying cry to strengthen the labor movement.
Powered By
NEXT STORY: Sean Patrick Maloney spins tampons into political gold