Campaigns & Elections
Minor-party bids, independents poised to take votes from Delgado
Up to five left-leaning candidates may foil Democratic opportunity to knock off Rep. John Faso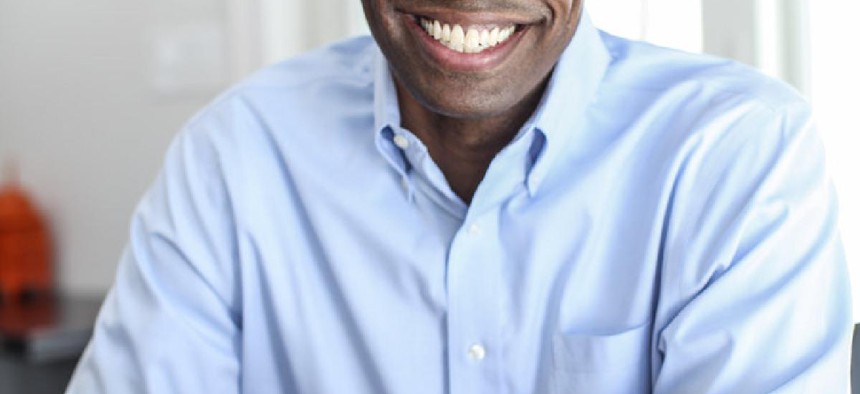 A host of minor-party and independent candidates are running for Congress in New York's 19th district, threatening one of the Democrats' best chances at taking a seat in New York state. Democrat Antonio Delgado, a white-shoe lawyer and former rapper, is challenging one-term incumbent Republican John Faso. The five additional candidates are all ideologically on the left, making Delgado's already-difficult path to victory even harder to traverse.
The 19th Congressional District, which stretches from the mid-Hudson Valley to the Catskills and Central New York, is considered by experts to be one of the Democrats' best opportunities for a pickup that could help them flip the House of Representatives. It is one of only two in New York state congressional districts rated as a toss-up by the Cook Political Report. (The other is NY-22, represented by Republican Rep. Claudia Tenney.)
Delgado, due to his strong fundraising and personal charisma, has a chance of winning. Faso is not especially popular in the district, which voted for Barack Obama in 2008 and 2012 but swung for Donald Trump in 2016. (A Democratic Congressional Campaign Committee poll showed Faso's approval 15 points underwater and Delgado leading by 7 points, but partisan polls should always be taken with a grain of salt.) Nationwide, Democratic turnout has been elevated since Trump won the presidency. Election forecaster G. Elliott Morris gives Delgado a 68 percent chance of defeating Faso.
But as the campaign heats up, a band of left-leaning third-party and independent candidates may throw a wrench into Delgado's plans.
Former New Paltz school board member and volunteer firefighter Steve Greenfield is the Green Party candidate. Greenfield is solidly left-wing, advocating for Medicare for all and abolishing ICE, two progressive proposals that Delgado does not support. As demonstrated by Alexandria Ocasio-Cortez, who shared those positions and unseated Rep. Joseph Crowley in the recent Democratic congressional primary, it is possible to draw a significant number of votes from a mainstream Democrat with those views. (Crowley actually supported Medicare for all, but Ocasio-Cortez challenged him from the left on economic issues.)
"My platform is as different from Delgado's as Delgado's is from Faso's," Greenfield said. "Delgado is in the center, and I'm to the left." Greenfield said he is not concerned about the possibility of taking votes from Delgado because he and Delgado "are not aiming for the same pools of voters." Rather, he argued, his votes will come from "markedly expanded turnout." However, a 2017 study found that "not only do third-party candidacies fail to increase turnout, they are actually associated with a statistically significant reduction in turnout." Greenfield said he also believes that "the potential for this district to 'flip' (to Democrats) has been vastly overstated."
Dr. Victoria Alexander, a novelist and complex systems researcher, is running as the Libertarian candidate. Unlike some Libertarians, who might emphasize right-wing economics and draw votes from Republicans, Alexander's platform focuses on political reform aimed at "decentralizing power." One of her key proposals is allowing constituents to determine her votes on legislation "using a secure online blockchain system." She has previously voted for candidates from both the Green Party and the Libertarian Party, further indicating a leftward lean.
Alexander supports mostly left-wing proposals such decriminalizing drugs, getting money out of politics, making public college tuition free and passing Medicare for all, though she is aligned with the Trump administration in supporting tariffs on foreign imports. She also says she is not concerned about syphoning off votes from Delgado. "They have way too much in common to be that distinct for me," she said of Delgado and Faso. "On the issues that matter, they are both political elites, and they don't really care about the 90 percent (of Americans)." (That claim would rest heavily on a very particular definition of issues that matter: To those who care about abortion rights, for example, the differences between the Democratic and Republican candidates are significant.) Due to the Libertarian Party's organizing strength, she is likely to make it onto the ballot.
Alexander has a lower profile in the district, but Greenfield is a well known community member and is even spoken of fondly by former Rep. Chris Gibson, a Republican. So these candidates could prove troublesome for Delgado, just as Stein and Libertarian Gary Johnson did for Hillary Clinton. Both say they are playing the long game, hoping to run again in 2020 when they feel they will have a greater shot at an upset.
Then there are the independents. "Law and Order SVU" actress Diane Neal is easily the highest-profile of the minor candidates, and perhaps even of all the candidates. One might consider her a cut-rate Cynthia Nixon, minus Nixon's pragmatic decision to run for governor in the Democratic primary and potentially drop out of the general election if she loses. Neal announced in February that she would run for the seat, calling herself "a little libertarian, a lot liberal, mostly progressive." On the issues on which she and Delgado differ, such as health care and gun control, she is to his left.
Neal may run into a similar critique to one levied at Nixon: that her bid is a vanity project by an unqualified celebrity. In an interview with The Associated Press following the "official launch" of her campaign in May, Neal said of her run, "I thought I'm in a really neat position. ... I'd be remiss if I passed it up." Asked about her policy positions, she stated, "I'm worried about all the stuff people who live here care about." The AP noted that she's "not one for concise talking points or detailed position statements."
Like Delgado, Neal doesn't seem to have any record of political engagement in the district and only moved there recently, though Delgado was raised in nearby Schenectady and educated at Colgate. This could prove a challenge: In 2016, Zephyr Teachout ran unsuccessfully against Faso and was lampooned as a carpetbagger because she had just recently moved in. The same occurred with Democrat Sean Eldridge in 2014.
Still, Neal could easily prove to be the most potent minor candidate in the race due to her prominent national profile. Her launch garnered unparalleled attention from media outlets including CNN, ABC, NBC and USA Today. Delgado and Faso don't come close to matching that kind of media attention. In the Trump era, the media and voters can't seem to get enough of celebrity candidates. On the other hand, Neal has been so publically inactive that it's not clear if she will get the 3,500 petition signatures required to secure ballot access. Neal did not respond to interview requests for this story.
Dal LaMagna, a 72-year-old millionaire investor who sold his beauty tool company Tweezerman for $57 million in 2003, represents another wild card. Since then, he has worked to negotiate a ceasefire in Iraq, about which he produced a movie; launched another business venture; and ran for president in the 2008 Democratic primary. At the time, LaMagna, who identified as a liberal, was living in Washington state and Washington, D.C. In addition to his presidential bid, LaMagna also ran for Congress as a Democrat in 1996 and 2000 on Long Island, both times bankrolling his failed campaigns with hundreds of thousands of dollars. He has said he plans to give his campaign as much money as necessary to make it functional, while not being too reliant on personal loans. Still, that kind of financial lifeboat may let him keep his head above water, unlike many other third-party or independent candidates.
LaMagna bills himself as a centrist – fiscally conservative, socially progressive – but that's undercut a bit by his history of campaign donations. He maxed out for both Bernie Sanders and Hillary Clinton, as well as to Jeff Beals, arguably the most left-wing candidate in the NY-19 Democratic primary. He has only ever given to Democrats, with the one exception being Ralph Nader. Unlike Neal, LaMagna is all about policy details: He supports progressive policy positions like a Medicare buy-in and a path to citizenship for immigrants who entered the country illegally.

LaMagna makes clear that his priorities lie more in opposing Faso than Delgado, and he even expressed a preference for Delgado. "I think Delgado is the future and Faso is the past," he told City & State. The perennial candidate said he plans to avoid being a spoiler by only campaigning to independents and Republicans. But considering that, together, those groups make up about two-thirds of the district's electorate, their votes will be just as critical for Delgado as Democratic votes. LaMagna said he had 1,000 of the necessary 3,500 signatures as of last Wednesday. With 22 days between then and the deadline, he is on pace to make it onto the ballot.
Finally, there is independent Luisa Parker. Parker is a social worker from rural Sullivan County who, like most of her fellow minor candidates, espouses progressive positions such as electoral reform, environmental protection and single-payer health care, and describes herself as a "Bernie Sanders progressive." Like LaMagna, she is able to talk at length about the ins and outs of policy. She is vehemently opposed to Faso, who she said has failed to benefit her community, but is unimpressed by Delgado. "(I) don't see the sincerity there," she said of Delgado. "I see somebody who's gone through a lot of training and whose been taught how to speak and carry himself. I don't see the real Antonio (Delgado)."
Asked whether she was concerned about taking votes on Delgado's left, she responded, "Forty-four percent of voters in America are unaffiliated. Maybe you should ask Delgado and Faso, 'Why are you taking votes away from the independent candidate?'" (One problem with Parker's argument is the fact that the vast majority of unaffiliated voters actually vote consistently with one of the two major parties.) She said her campaign has "about half" of the signatures needed for ballot access.
Richard Born, a professor of political science at Vassar College, is bearish on the possibility of any of these candidates actually being elected. "Successful third party or independent candidates are an extreme rarity," he said. For a third party candidate to emerge victorious, he added, "Personal popularity combined with scandal-ridden major party nominees likely would be required."
Even though they almost certainly won't win, this group of minor candidates could spell trouble for Delgado in his quest to flip the seat. Contrary to the typical claims of third-party candidates, not all of their voters would have stayed home if they weren't on the ballot. Some of them would have voted for a major party candidate. And left-wing third-party candidates will almost certainly take more from a Democrat than a Republican. Delgado's campaign did not respond to a request for comment.
Consider Florida in 2000, which Al Gore lost by just 537 votes and where exit pollsters asked Nader voters how they would have voted if only Gore and Bush were on the ballot. Political scientist Gerald Pomper summed up the results in a 2001 Political Science Quarterly article: "Approximately half (47 percent) of the Nader voters said they would choose Gore in a two-man race, a fifth (21 percent) would choose Bush, and a third (32 percent) would not vote. Applying these figures to the actual vote, Gore would have achieved a net gain of 26,000 votes in Florida, far more than needed to carry the state easily."
The same phenomenon has occurred in New York congressional elections before. In the 2011 special election in New York's 26th District, now-Lt. Gov. Kathy Hochul defeated Republican Jane Corwin 47-43. The 26th was a conservative district that was widely expected to remain in Republican hands. Independent candidate Jack Davis, a Tea Partier who staked out ground to the right of Corwin, garnered 9 percent percent of the vote.
In such a tight contest, having five additional left-leaning candidates on the ballot will help Faso – the only question is whether it will be enough to prevent a Democratic pickup.