New York City
Another Cuomo gaffe, Collins suspends run and charter ballot initiatives
Andrew Cuomo's gaffe, Chris Collins suspends run and charter ballot initiatives in this week's top political news roundup.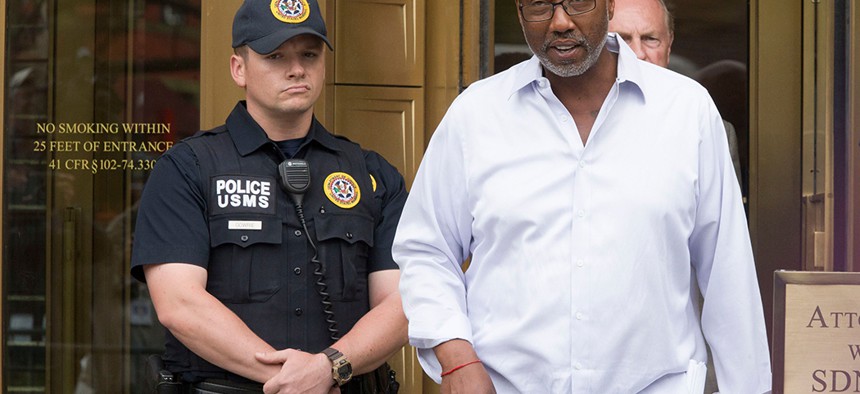 President Donald Trump visited New York this week, making stops at Utica, Fort Drum and the Hamptons on Long Island. In when he wasn't raising money for Reps. Claudia Tenney and Elise Stefanik, the president was mocking New York officials. He called U.S. Sen. Kirsten Gillibrand "just a puppet" of U.S. Sen. Charles Schumer and claimed Gov. Andrew Cuomo called him to say he would never run against him for president. Cuomo disputed the claim and then attempted to take his own shot at the president which sort of backfired. Details on that and more in this week's headlines.
 
America "was never that great"
In the latest example of him putting his foot in his mouth, an attempt by Gov. Andrew Cuomo to ridicule President Donald Trump's famous "Make America Great Again" slogan spectacularly backfired. At a bill signing ceremony, Cuomo told the crowd that America "was never that great." The remark quickly drew criticism from his Republican challenger, Marcus Molinaro, who said that "America has always been great." Trump himself weighed in on Twitter, writing that Cuomo was "having a total meltdown." A spokeswoman for the governor later put out a statement saying Cuomo thinks America is great, but hasn't reached "maximum greatness."
 
Out of the running
After initially saying that he would continue to seek re-election following a federal indictment on insider trading charges, Rep. Chris Collins suspended his campaign. The announcement left county Republican leaders in Western New York scrambling to figure out what to do next. They met on Tuesday to discuss out how to get Collins off the ballot, but have not yet decided who will replace him. More than a dozen Republicans have expressed interest in running, including developer Carl Paladino and Erie County Comptroller Stefan Mychajliw.
Seabrook bagged
Norman Seabrook, the former New York City Corrections Officers' Benevolent Association president, was found guilty on charges of bribery and conspiracy after his initial trial ended in a mistrial last year. Seabrook – who famously received a $60K bribe in a black Salvatore Ferragamo bag – now faces up to 20 years in prison. Seabrook served for 20 years as head of one of the city's most influential public unions and was a staunch supporter of the Rikers Island jail complex. During his tenure, he also used $20 million of union funds to invest in a hedge fund in exchange for a cut of the profit.
 
What's on the ballot?
The New York City Charter Revision Commission convened by Mayor Bill de Blasio has passed its resolution for ballot initiative recommendations. They include amending the city's campaign finance laws, creating a citywide Civic Engagement Commission and overhauling community boards. Not addressed in the resolution are the issues of instant runoff voting and independent redistricting. The commission will release its final report in the coming weeks and it will contain the specific language of each proposal that New Yorkers will vote on in November.