Campaigns & Elections
Jeff Klein's misleading letter
State Sen. Jeff Klein sent a letter to constituents stating he's never given Republicans majority power. We felt it needed some fact-checking.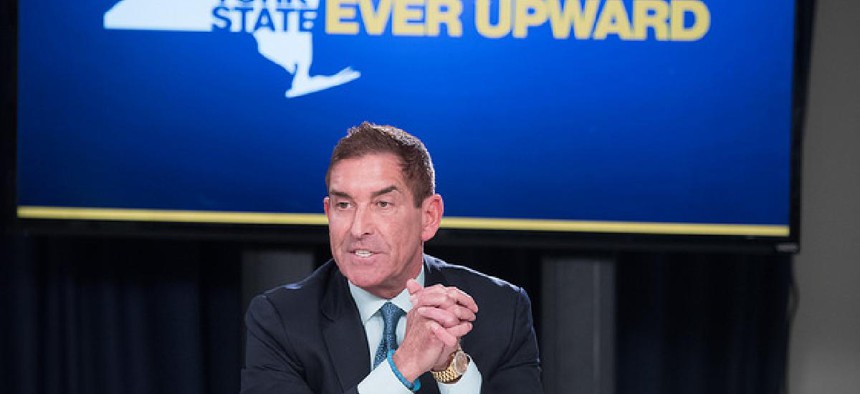 The eight-year saga of the Independent Democratic Conference, founded in 2011 and apparently killed off in 2018, is one of the more confusing chapters in Albany political history. State Senate candidate Alessandra Biaggi has been winning a lot of support by informing Bronx voters about her opponent state Sen. Jeff Klein's role in the whole shebang. Klein didn't like the story she's been telling, so he sent a letter to his constituents. If the intent was to clarify, he could have done a better job, so City & State added some notes. Hover over the highlighted text to see our suggested edits.
---
FROM THE DESK OF
JEFF KLEIN
August 23, 2018
Dear Voter,
On September 13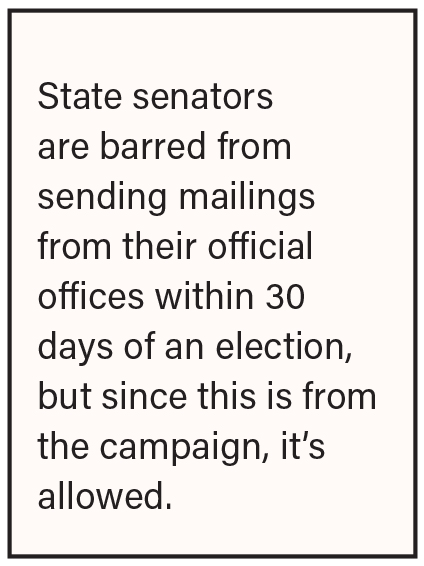 , our community will vote in the Democratic Primary for the 34th Senate District. I support the process of open and fair elections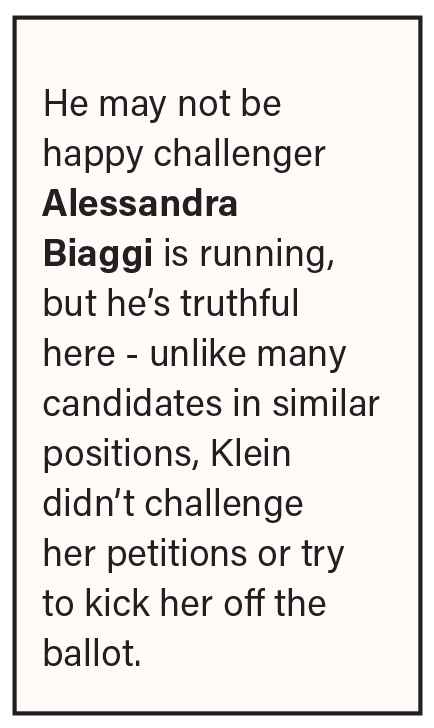 where anyone can run
for office. However, I cannot sit idly by and allow people to tarnish the work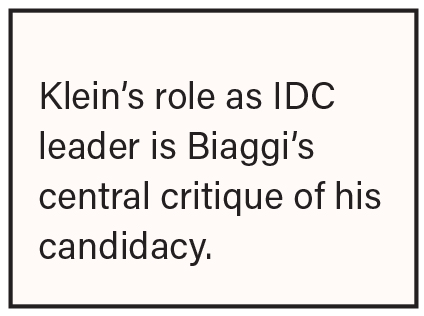 I have done on behalf of the 34th Senate District.
I have never voted
for a Republican to lead the New York State Senate. I have never given the Republicans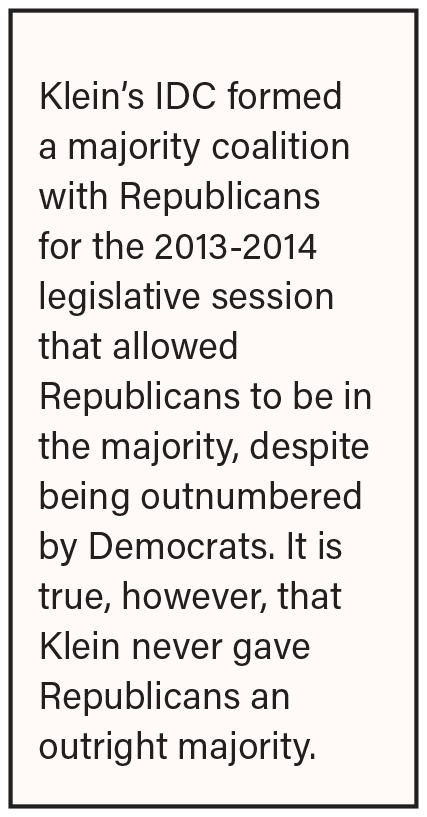 the majority to run the New York State Senate. I have never blocked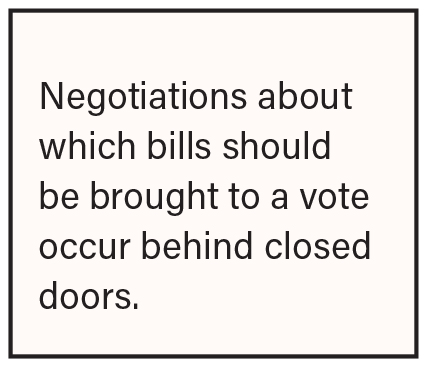 one piece of progressive legislation that has been introduced in the New York State Senate.
I am a lifelong Democrat and I have served the Bronx my entire career. I am the grandson of Hungarian Polish immigrants who fled the Holocaust, and a proud product of our public-school system.
In 2008, the Democratic Party had control of the New York State Senate for the first time since 1964. Within two years that control, and the ability to pass progressive legislation, was lost. What was subsequently passed were tax hikes that crippled every day New Yorkers and left the State budget in a $10 billion deficit. Dysfunction and corruption plagued the New York State Legislature.
At a time when the State Senate could not effectively function, I created a conference of Democrats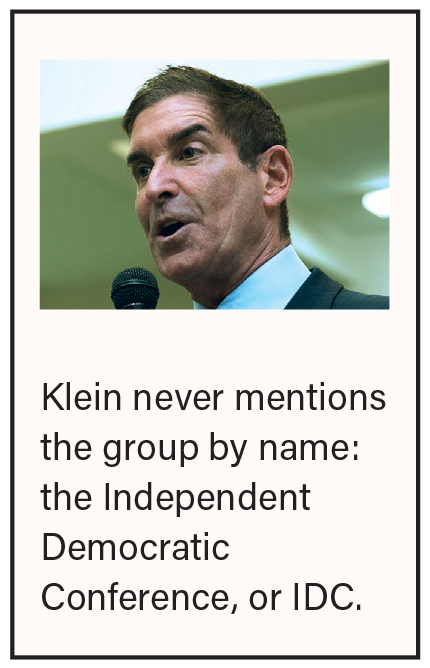 who decided to put people over politics and deliver results
instead of lip service. By taking this stand, we were finally able to pass Paid Family Leave, Marriage Equality, $15 Minimum Wage, the largest Middle-Class Tax Cut in our state history, and the SAFE Act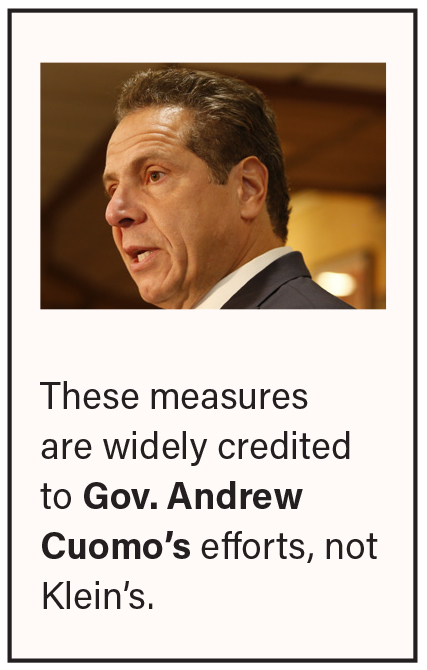 . All of these progressive accomplishments took place while Republicans controlled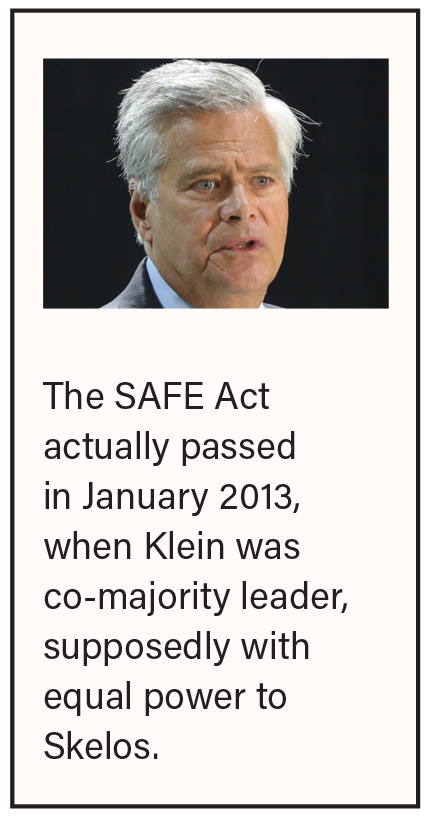 the New York State Senate.
I am proud of what we did. We found a better way to deliver results for you. However, today our state is under attack by dysfunction in Washington.
That is why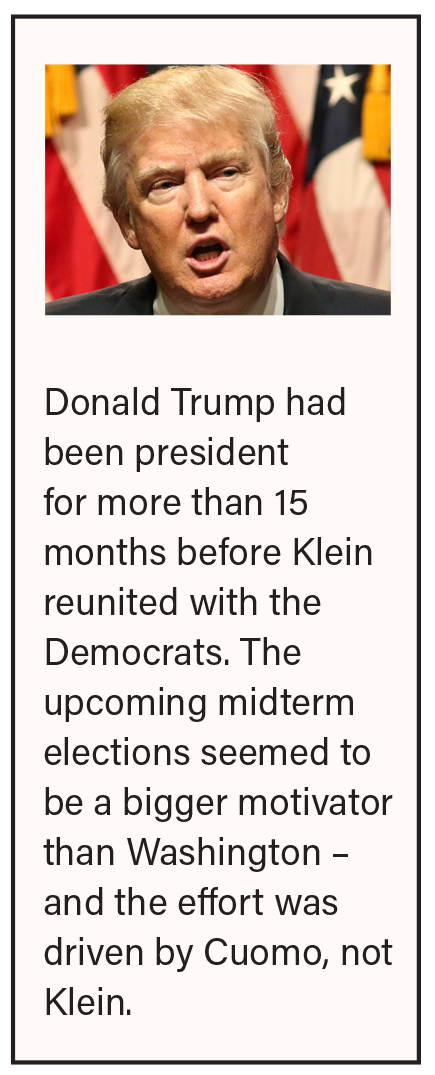 I unified with the Senate Democratic Conference and became their Deputy Democratic Leader. With a Democratic Senate that is fortified and designed at its core, we will be able to stave off the potential effects of federal legislation which attempt to overrun our local laws, and government as a whole.
I have been there for you in the past and now I ask that you be there for me. On September 13, I need your vote because I love this community. This election is important. You are important. And the future of the 34th Senate District is important to us all.
Sincerely yours,
Senator Jeff Klein
PAID FOR BY JEFF KLEIN EXCELSIOR
2018

Williamsbridge Road ◼ Bronx, NY 10461 ◼ (718) 684-2074
Powered By
NEXT STORY: Six takeaways from the Democratic gubernatorial debate