Real Estate
Real estate spending heavily on attorney general race
REBNY and the Durst Organization have donated to multiple attorney general candidates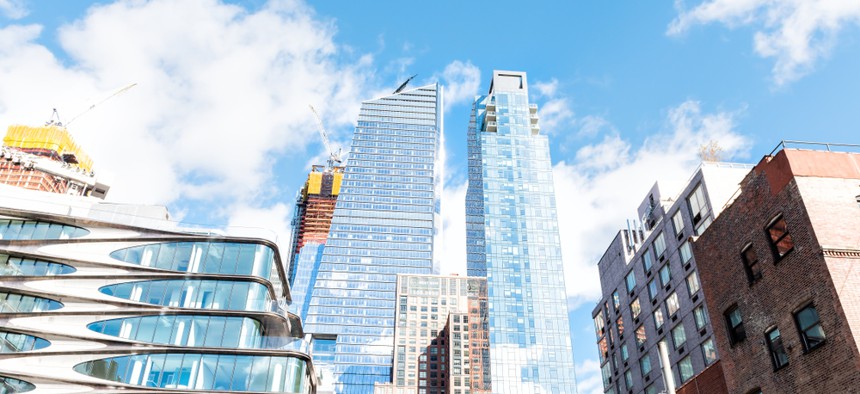 With the Democratic attorney general primary election a month away, Big Real Estate is spending heavily on influencing the future top state prosecutor by donating generously to both of the top two contenders – New York City Public Advocate Letitia James and Rep. Sean Patrick Maloney.
The Real Estate Board of New York's political action committee, Real Estate Board PAC, has donated to three of the four candidates in the race. REBNY has given $15,000 to James's campaign, $15,000 to Maloney's campaign and $5,000 to Verizon lobbyist Leecia Eve's campaign.
But REBNY isn't the only big real estate industry donor to not pick a favorite in the hard-fought race. Limited liability companies associated with the Durst Organization, a major Manhattan-based real estate developer, have collectively given $150,000 to Maloney's campaign. Durst also gave James' campaign a $10,000 donation.
Individual executives are ponying up too. Scott Rechler, the CEO and chairman of real estate developer RXR, gave $20,000 to Maloney on Aug. 1. A week later, his wife Deborah gave another $10,000 to Maloney while he gave $10,000 to James on the same day.
Rechler declined to comment, and the Durst Organization did not immediately respond to a request for comment. In an emailed statement, REBNY President John Banks said, "REBNY supports candidates who are interested in advancing smart policies that create good jobs, produce more housing, and lead to the creation of additional tax revenue to pay for vital government services."
Nobody likes to back a loser, so the spreading of support may be a symptom of the close race. According to the two most recent public polls from Quinnipiac University and Siena College, James is in the lead, with the support of about 25 percent of voters, but Maloney is in second, less than 10 points behind. Some 40 percent of voters were still undecided, however, which the candidates are all seeing as an opportunity to pick up support.
Real estate interests' donations in the race may also reflect attempts to curry favor with the next attorney general, whoever it may be. The office has enforcement power over aspects of real estate financing, and earlier this year Brooklyn developer Daniel Melamed served jail time for a number of overlappings scams prosecuted by the attorney general's office.
While some real estate groups are hedging their bets, some are all in for James. She has raised more than $125,000 from real estate interests, based on a rough analysis of campaign contributions. That includes a $15,000 personal donation from John Catsimatidis, a real estate developer and one-time Republican candidate for mayor of New York City.
Another candidate, law professor Zephyr Teachout, has hoped to set herself apart from her opponents by not accepting any donations from corporations or LLCs. In the most recent filing period, between July 13 and Aug. 9, Teachout raised $370,000. She has $474,000 on hand.
In that same period, Eve raised $42,000 and has $160,000 on hand. James raised $434,000, and now has $1.2 million on hand. Maloney was the biggest fundraiser in that period, raising $696,000. He has $795,000 on hand. Maloney, who is also on the ballot to defend his congressional seat, has another $3 million in his federal campaign committee. He told City & State that he believes he would be able to use that money for his attorney general campaign, but has not yet done so.
Powered By
NEXT STORY: Monserrate runs for office again