New York State
How our readers' predictions match up with voter polls
Readers are predicting large margins of Democratic victories where voter polls indicate a tight race.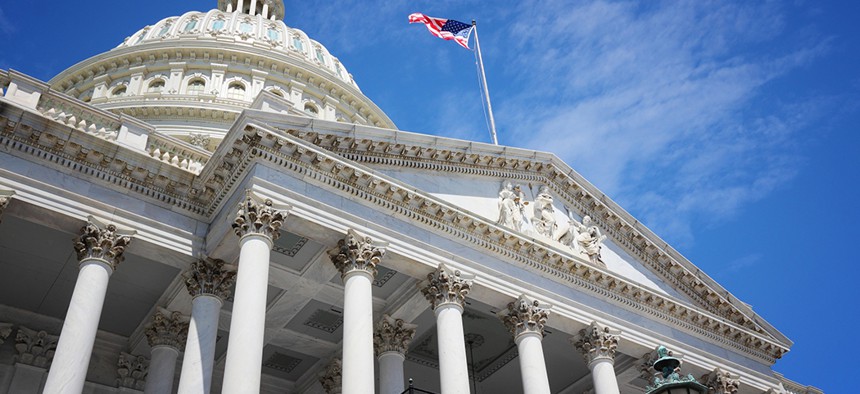 Who will win the big legislative races on Tuesday? Nobody knows, but our readers have been weighing in – and you can still vote through Election Day in our unscientific polls of the most competitive New York House and state Senate races.
Based on the results as of noon on Monday, here are how our readers' expectations match up with City & State's ratings and voter polls.
Either Democratic readers are very optimistic – or they are casting votes in disproportionate numbers in our online polls. Of the 10 congressional races City & State polled, readers are predicting Democrats will win five contests where polls show the Republican candidate leading.
In New York's 19th Congressional District, a toss-up contest, 85 percent of our readers are predicting Democratic challenger Antonio Delgado will beat Republican Rep. John Faso. Similarly, 88 percent of readers say Democrat Anthony Brindisi will beat Republican Rep. Claudia Tenney despite the fact that both City & State and The New York Times rate these races as toss-ups.
On the state Senate, of the 14 races readers were asked about, the responses were much more consistent with City & State's own rankings.
---
HOUSE RACES:
Congressional District 1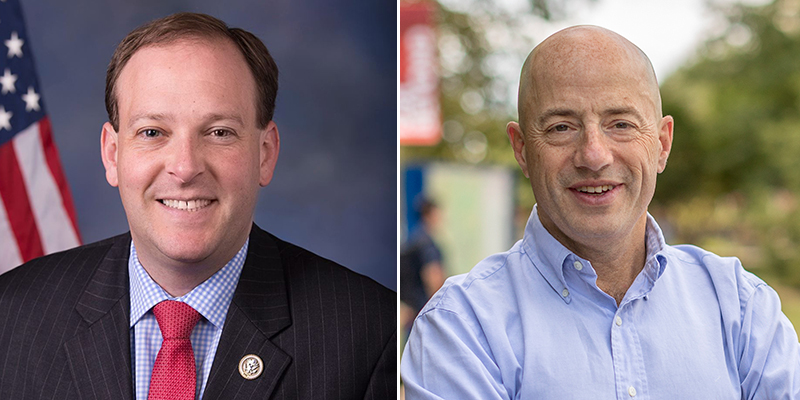 Readers' prediction:
▉ Perry Gershon 66%
▉ Lee Zeldin (incumbent) 34%
City & State rating: Likely Republican
Latest poll from Siena College/New York Times:
▉ Zeldin 49%
▉ Gershon 41%
Congressional District 2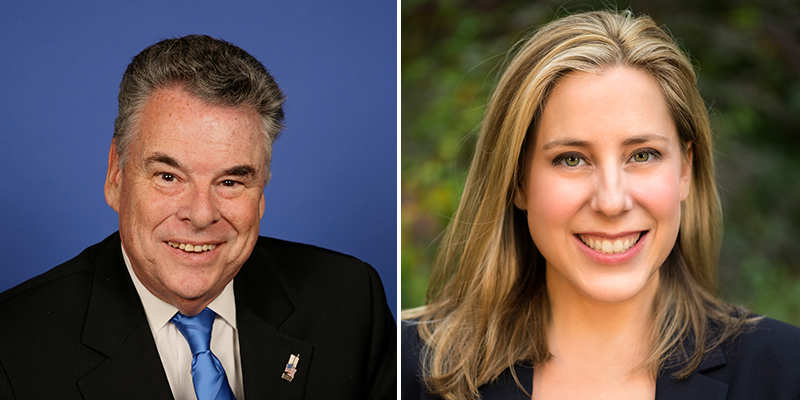 Readers' prediction:
▉ Liuba Grechen Shirley 74%
▉ Pete King (incumbent) 26%

City & State rating: Likely Republican
No poll, but FiveThirtyEight predicts:
▉ King has a 5 in 7 chance of winning
▉ Grechen Shirley has a 2 in 7 chance of winning
Congressional District 11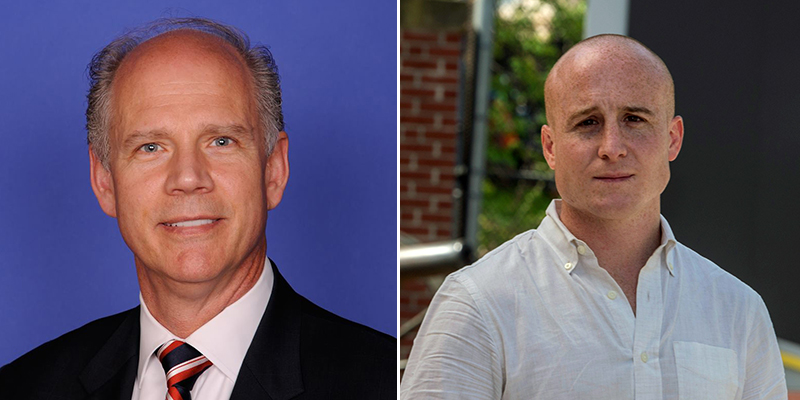 Readers' prediction:
▉ Max Rose 65%
▉ Dan Donovan (incumbent) 35%

City & State rating: Leans Republican
Latest poll from Siena College/New York Times:
▉ Donovan 44%
▉ Rose 40%
Congressional District 18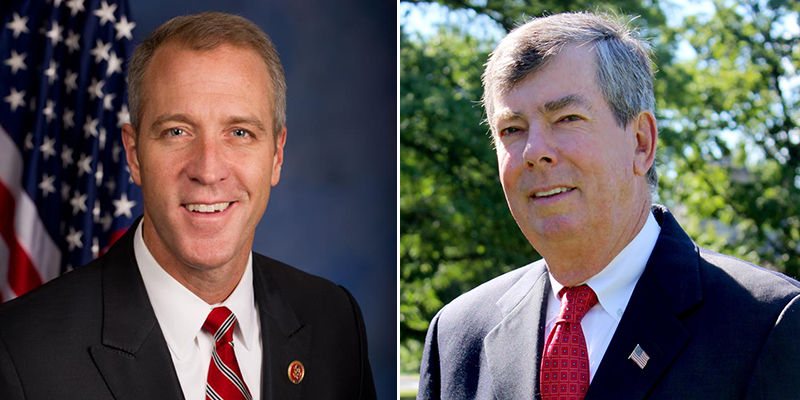 Readers' prediction:
▉ Sean Patrick Maloney (incumbent) 90%
▉ James O'Donnell 10%

City & State rating: Likely Democrat
No latest poll, but FiveThirtyEight predicts:
Rep. Sean Patrick Maloney has a 59 in 60 chance of winning
Congressional District 19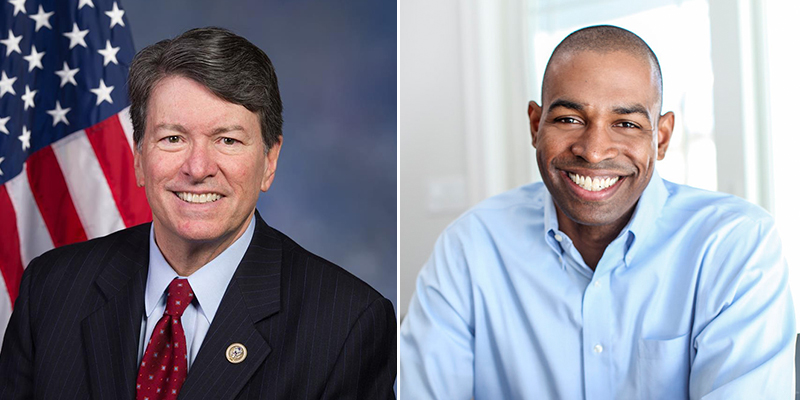 Readers' prediction:
▉ Antonio Delgado 85%
▉ John Faso (incumbent) 15% 

City & State rating: Toss-Up
Latest poll from Siena College/New York Times:
▉ Delgado 43%
▉ Faso 42%
Congressional District 21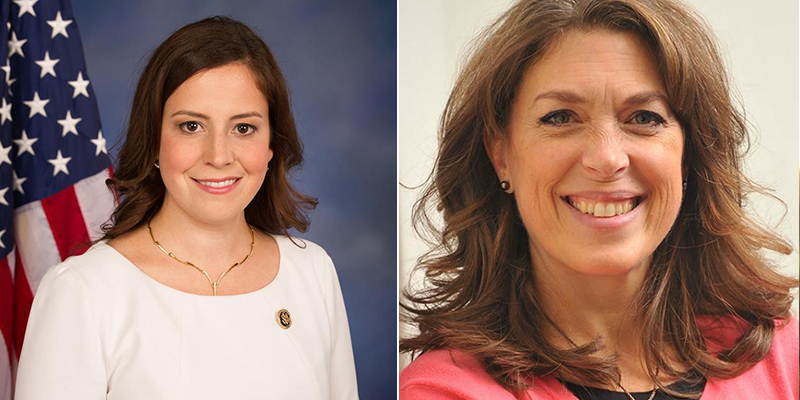 Readers' prediction:
▉ Elise Stefanik (incumbent) 54%
▉ Tedra Cobb 46%
City & State rating: Likely Republican
Latest poll from TargetPoint:
▉ Stefanik 50%
▉ Cobb 40%
Congressional District 22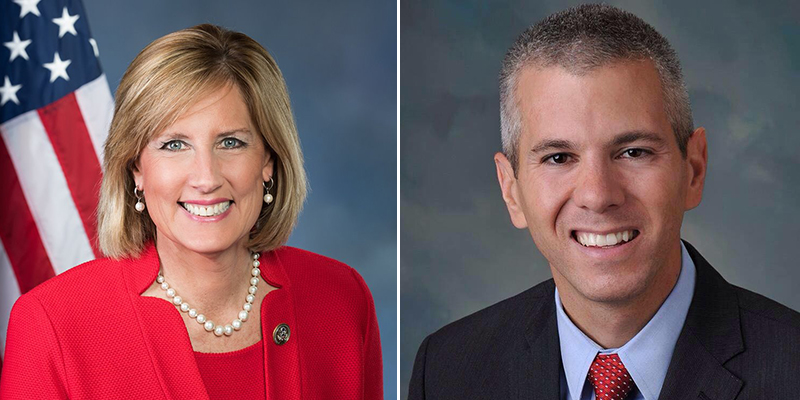 Readers' prediction:
▉ Anthony Brindisi 88%
▉ Claudia Tenney (incumbent) 12%

City & State rating: Toss-up
Latest poll from Siena College/New York Times:
▉ Tenney 46%
▉ Brindisi 45%
Congressional District 23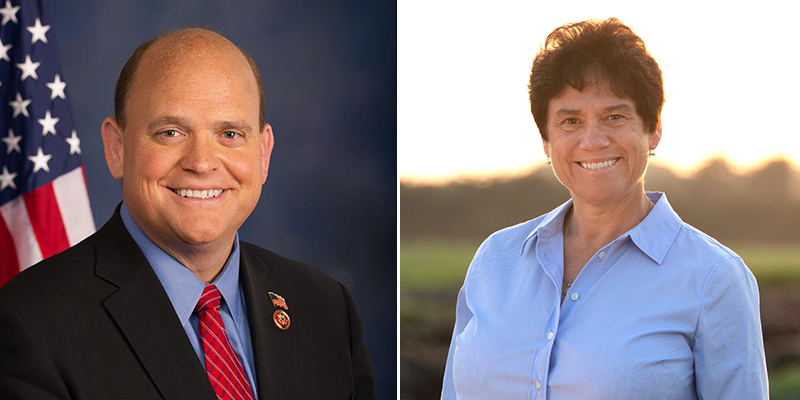 Readers' prediction:
▉ Tom Reed (incumbent) 55%
▉ Tracy Mitrano 45%

City & State rating: Likely Republican
Latest poll from Change Research:
▉ Reed 49%
▉ Mitrano 47%
Congressional District 24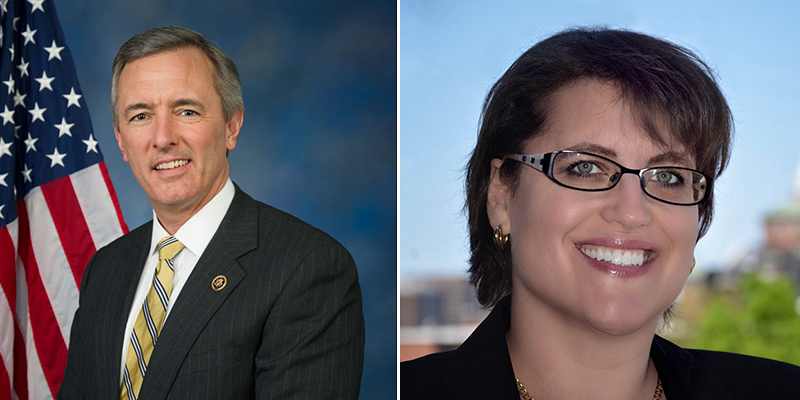 Readers' prediction:
▉ Dana Balter 52%
▉ John Katko (incumbent) 48%

City & State rating: Leans Republican
Latest poll from Siena College:
▉ Katko 53%
▉ Balter 39%
Congressional District 27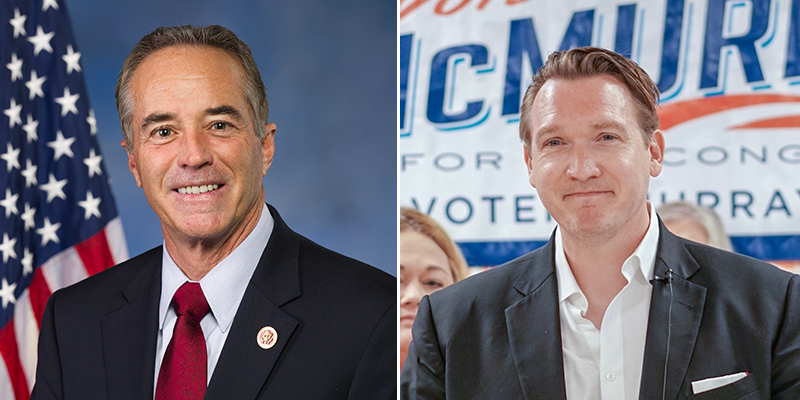 Readers' prediction:
▉ Nate McMurray 81%
▉ Chris Collins (incumbent) 19%

City & State rating: Leans Republican
Latest poll from News 10 NBC/Dixie Strategies Poll:
▉ Collins 45%
▉ McMurray 38%
---
STATE SENATE RACES:
State Senate District 3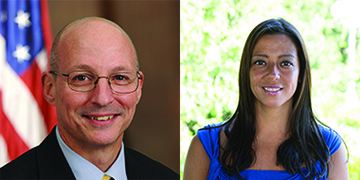 Readers' prediction:
▉ Dean Murray 54%
▉ Monica Martinez 46%

City & State rating: Likely Republican
State Senate District 4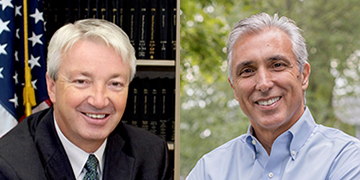 Readers' prediction:
▉ Phil Boyle (incumbent) 66%
▉ Louis D'Amaro 34%

City & State rating: Likely Republican
State Senate District 5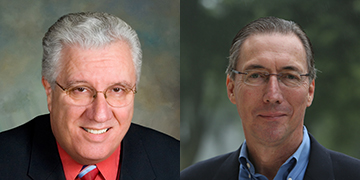 Readers' prediction:
▉ James Gaughran 68%
▉ Carl Marcellino (incumbent) 33%

City & State rating: Toss-up
State Senate District 6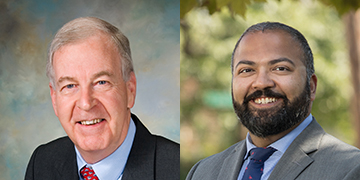 Readers' prediction:
▉ Kemp Hannon (incumbent) 69%
▉ Kevin Thomas 31%

City & State rating: Likely Republican
State Senate District 7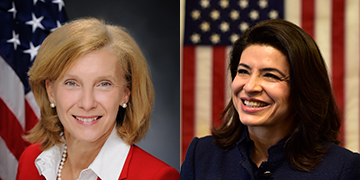 Readers' prediction:
▉ Anna Kaplan 57% 
▉ Elaine Phillips (incumbent) 43%

City & State rating: Toss-up
State Senate District 8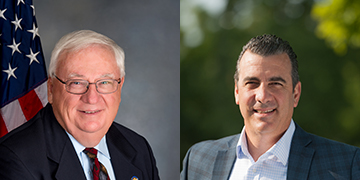 Readers' prediction:
▉ John Brooks (incumbent) 55%
▉ Jeff Pravato 45%

City & State rating: Toss-up
State Senate District 9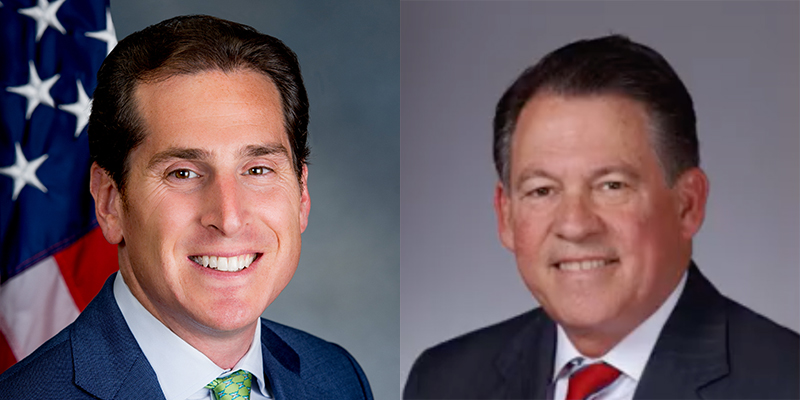 Readers' prediction:
▉ Todd Kaminsky (incumbent) 79%
▉ Francis Becker Jr. 21%

City & State rating: Likely Democrat
State Senate District 22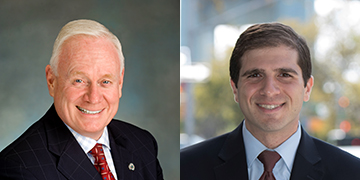 Readers' prediction:
▉ Andrew Gounardes 53%
▉ Martin Golden (incumbent) 47%

City & State rating: Lean Republican
State Senate District 39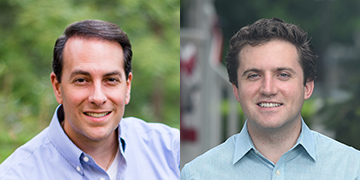 Readers' prediction:
▉ James Skoufis 70%
▉ Tom Basile 31%

City & State rating: Toss-up
State Senate District 40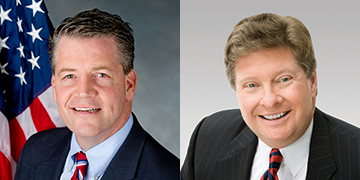 Readers' prediction:
▉ Terrence Murphy (incumbent) 54%
▉ Peter Harckham 46%

City & State rating: Likely Republican
State Senate District 41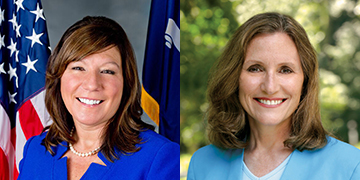 Readers' prediction:
▉ Sue Serino (incumbent) 54%
▉ Karen Smythe 46%

City & State rating: Likely Republican
State Senate District 42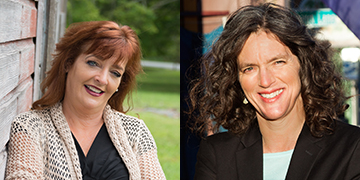 Readers' prediction:
▉ Jen Metzger 56%
▉ Ann Rabbitt 45%

City & State rating: Lean Republican
State Senate District 43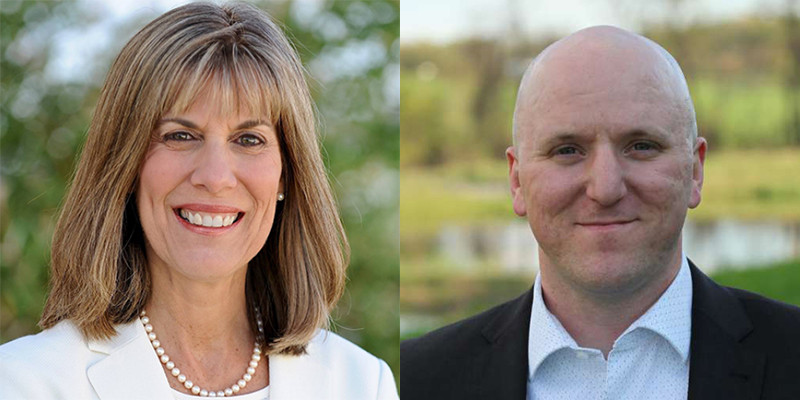 Readers' prediction:
▉ Daphne Jordan 51%
▉ Aaron Gladd 49%

City & State rating: Likely Republican
State Senate District 50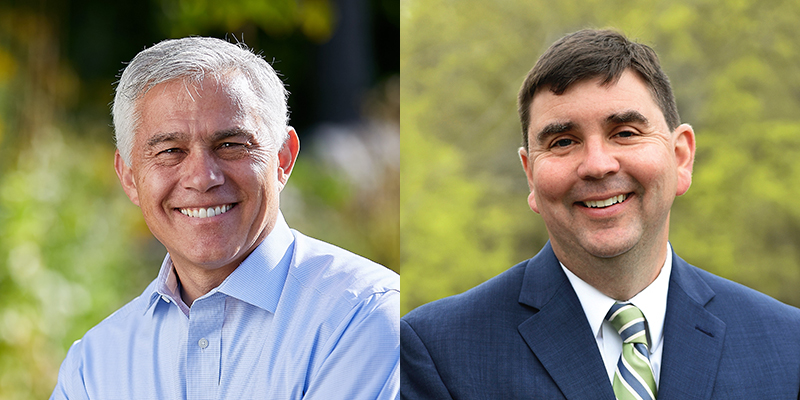 Readers' prediction:
▉ Robert Antonacci 56%
▉ John Mannion 44%

City & State rating: Lean Republican
Powered By
NEXT STORY: Seven state Assembly contests to watch