Andrew Cuomo
The largest donors to New York candidates
A bunch of white businessman, they almost all gave generously to Gov. Cuomo.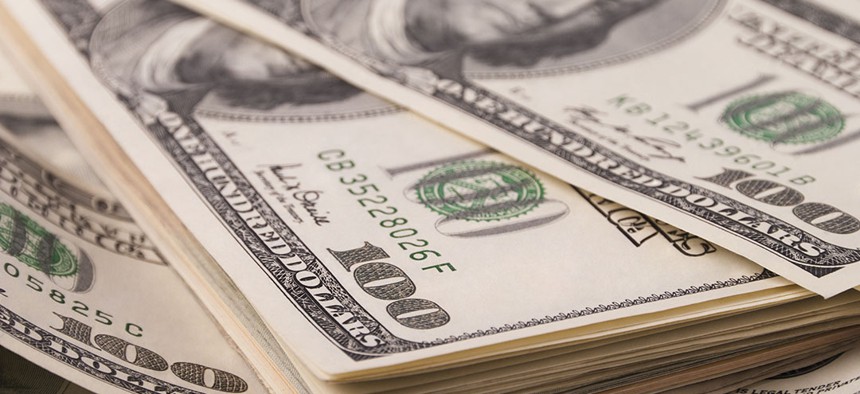 Any politician would say they're not beholden to large donors, but large donors certainly get their foot in the door and the chance to bend the recipients' ear. According to analysis of data from the National Institute on Money in State Politics, the top 10 largest individual donors to New York candidates in this election cycle were – despite all being residents of New York – not representative of the average New Yorker: nine of them are men and all of them white. Most are corporate executives, including three in the financial and investment industry, two in the health industry and two who work primarily in real estate, while others have significant real estate investments.
This list includes donations to candidates for Congress or the U.S. Senate from New York, candidates for statewide office and the state Legislature, or their campaign committees. It does not count local elections.
The list also excludes those who loaned money to their own campaigns; if self-financing were included, Democratic candidate Perry Gershon would top the list of individual donors with a $1,332,574 contribution to his own campaign for New York Congressional District 1 and Democrat Brian Flynn would be second, with a $735,400 contribution to his own failed primary bid for New York Congressional District 19.
"In politics, money follows power," said Blair Horner, the executive director of New York Public Interest Research Group. "Wealthy individuals, particularly those who have business interests before the government, are likely to fork over the money in hopes of at least having some access to policymakers that the average voter doesn't have."
All of the top 10 made their largest campaign contribution to a New York candidate to Gov. Andrew Cuomo's campaign. Those donations range from $30,000 to $65,000, the maximum allowed by law; however, all but one gave at least $60,000 to Cuomo.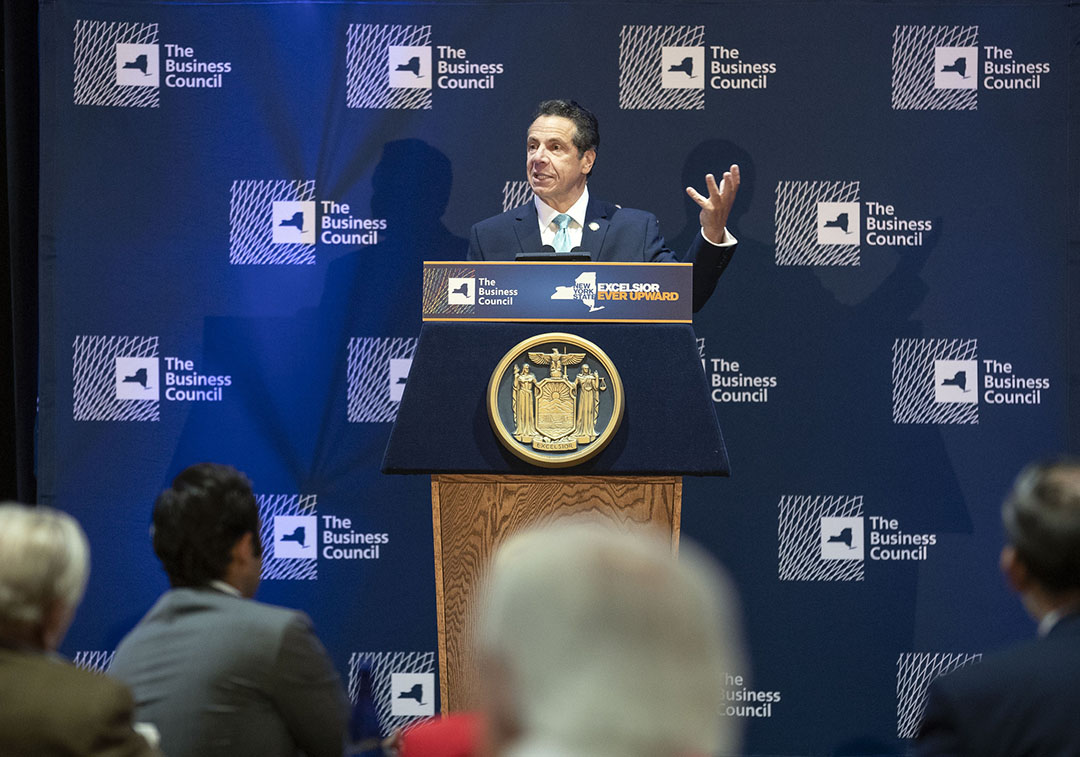 Horner said, "The governor is the political King Kong of the state. Couple that with the campaign contributions (limits) are so high for statewide office, it sort of follows that the largest amount of money would go to the governor."
One would expect real estate to be better represented, but this analysis doesn't include entities that are controlled by individuals. He says this list "underestimates the power of the real estate industry … but I think that is because of the way in which real estate developers donate into the system. Usually each parcel of land that they own is organized as a separate (limited liability corporation) and they can divert money that would normally be going into their pockets, because they're the sole controlling entity, to campaign contributions. … Most industries don't control as many LLCs as real estate. … This is the tip of the iceberg."
Ambiguity about how much each mogul funneled through different entities aside, one thing is certain, in Horner's view: This largesse is given with the expectation that their calls to elected officials will be returned. "There's no other explanation than that donors believe they get special access to policymakers," said Horner, "because otherwise they wouldn't keep giving the money."
Here is the list of how much each of the top 10 donors to New York state candidates gave:
1. David C. Rich: $265,720 to 31 filers
Rich is an executive vice president of the Greater New York Hospital Association, a trade association representing over 160 hospitals and health systems in New York and other surrounding states. According to the GNYHA website, he is responsible for all of their legislative advocacy. Previous to that position, Rich was the senior federal legislative assistant for health and welfare for Gov. Mario M. Cuomo in the New York state Office of Federal Affairs. In addition to his typical large donation to Cuomo, Rich made his next largest donations to Lt. Gov. Kathy Hochul and a number of approximately $10,000 contributions to 12 incumbent state senators from both parties. Rich has donated over $1 million in the last two decades to over 150 candidates, mostly Democrats, and mostly in New York, but in other states as well.
2. John Eric Petry: $167,400 to 21 filers
Petry has had a long career in finance and is currently working at Sessa Capital, a New York City firm that launches and manages hedge funds, which Petry founded. Petry's largest beneficiary in New York this cycle was also Cuomo. Besides $65,000 to Cuomo, Petry also gave $14,750 to the New York Democratic Senate Campaign Committee, $11,000 each to three different state Senate candidates and $10,000 to Hochul.
3. Scott Rechler: $146,400 to 12 filers
Rechler is the CEO and Chairman of RXR Realty LLC, a multibillion-dollar private real estate company. Another large donor to Cuomo, he recently made headlines for landing the billion-dollar Nassau Coliseum project which had other developers who submitted proposals crying foul. Rechler also made a large donation of $35,000 to attorney general candidate Letitia James after previously donating $21,100 to Rep. Sean Patrick Maloney's failed bid in the Democratic attorney general primary.
4. Lucy Aldrich Rockefeller Waletzky: $139,400 to 18 filers
Waletzky, a fourth-generation Rockefeller and the niece of the late New York governor and U.S. Vice President Nelson Rockefeller, is a retired psychiatrist, prominent philanthropist and environmentalist. She is currently the chairwoman of the state Council of Parks, Recreation and Historic Preservation. Although her uncle was a moderate Republican, she mostly gives to Democrats. Her total contributions include the maximum contribution possible to Cuomo, $21,100 to Hochul and $33,700 collectively to seven state senate candidates, six Democrats and one Republican. State Sen. Terrence Murphy is the only New York Republican whom Waletzky donated to this cycle.
5. John A. Catsimatidis: $133,100 to 22 filers
Catsimatidis is a billionaire businessman, a real estate developer, and the owner of Gristedes Foods – the largest grocery chain in Manhattan – and a radio talk show host. This election, he gave $30,000 to Cuomo's campaign and also donated $10,000 or more each to James, Hochul and Democratic Comptroller Thomas DiNapoli's campaigns. Over two decades, he's given over $24 million to candidates across the country from both parties, but mostly Republicans. He's already donated to Donald Trump's 2020 re-election campaign.
6. Ira Doron Riklis: $131,400 to 5 filers
Riklis is the CEO of Lydia Security Monitoring Inc., which does business as C.O.P.S. Monitoring, Inc, a company that provides wholesale alarm monitoring services to independent alarm system companies. He is also the president of Sutherland Capital Management Inc. Besides a large contribution to Cuomo, Riklis gave $44,000 to DiNapoli. Seperate from the numbers on this list, Riklis also donated $129,100 to the state Democratic Party. Riklis has given over $1.5 million in the past two decades to candidates across the country.
7. Gershon (Gary) Barnett: $126,200 to 11 filers
Barnett is the president and founder of Extell Development Company, a New York real estate company that developed several high-profile buildings in Manhattan, such as the 750,000-square-foot, 34-story International Gem Tower and the 1.5 million-square-foot World Product Centre at 555 W. 33rd St., the site of the old Copacabana. He initially made his fortune in the diamond trade. Over the past 13 years, he's given nearly $1 million to mostly Democrats in various states but mostly in New York. His biggest New York recipients this cycle besides Cuomo were DiNapoli, who received $15,000, and state Sen. Jeffrey Klein, a former Independent Democratic Conference member who lost in the primaries, who received $11,000.
8. William P. Lauder: $125,300 to 11 filers
Lauder is currently executive chairman and executive director of the Estée Lauder Companies Inc., a multinational manufacturer and marketer of beauty products based in New York City. Over the past two decades he's given over half a million dollars to mostly Democratic candidates in New York and across the country. In addition to the usual $65,000 contribution to Cuomo, Lauder contributed $10,000 each to DiNapoli and Hochul. (Coincidentally, his uncle Ronald Lauder donated $1.5 million to a Republican-aligned super PAC that is spending heavily on ads attacking New York Democratic congressional candidates Anthony Brindisi and Antonio Delgado and U.S. Sen. Kirsten Gillibrand.)
9. Bernard L. Schwartz: $122,000 to 10 filers
Schwartz is a private investor and, according to his website, a "progressive public policy advocate." He is currently chairman and CEO of BLS Investments, LLC, a private investment firm. He also manages the Bernard and Irene Schwartz Foundation, a nonprofit that invests in think tanks, universities and advocacy groups that develop U.S. economic policy initiatives. For over 22 years, he's given over $10 million to mostly independent or Democratic candidates in various states. Besides chipping in to the governor's large war chest, Schwartz also gave $15,000 to DiNapoli's campaign and $11,000 to Klein.
10. Jerry A. Weiss: $119,500 to 25 filers
Weiss is a lawyer for Barclay Damon LLP, one of the largest 200 law firms in the United States. Weiss, who has worked in the past for New York Democrats such as former Gov. Mario Cuomo, is a lobbyist with a speciality in public finance. In 2010 he reached a settlement with then-Attorney General Andrew Cuomo for allegedly lacking the required securities licenses when he helped a client, a private equity firm, obtain a $13 million investment from a New York City police officers' and firefighters' pension fund. Over the last two decades, he's given over $700,000 to mostly Democrats, mostly in New York. His biggest New York recipients besides Cuomo this cycle were DiNapoli and James, who each received $20,000.
Correction: The spelling of Ira Doron Riklis has been corrected. In addition, his company, Sutherland Capital Management Inc., is unrelated to Sutherland Asset Management, which recently changed its name to Ready Capital.
Powered By
NEXT STORY: Will Democratic volunteers help swing the state Senate?