New York State
Meet New York's newest members of Congress
The 5 freshmen reps are already making their mark.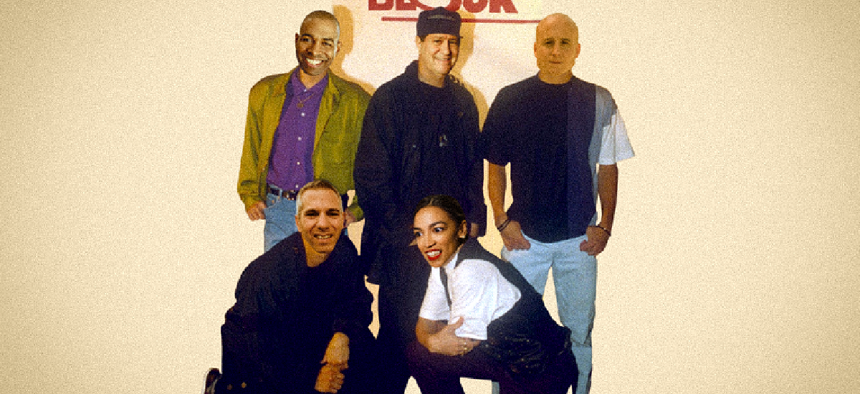 The elections are over. The new session is underway. And a contingent of fresh-faced lawmakers is shaking things up in Washington, D.C. – perhaps none more than New York's own, Rep. Alexandria Ocasio-Cortez.
But she's not the only New Yorker embarking on a promising congressional career. Three other young Democrats – Anthony Brindisi, Antonio Delgado and Max Rose – helped their party take back the House by flipping seats in swing districts last fall. And let's not overlook Joseph Morelle, the former Assembly majority leader who succeeded the late Louise Slaughter in a safely Democratic district.
Here's a rundown of all five new lawmakers that New Yorkers elected to serve in the U.S. House of Representatives.
---
ANTHONY BRINDISI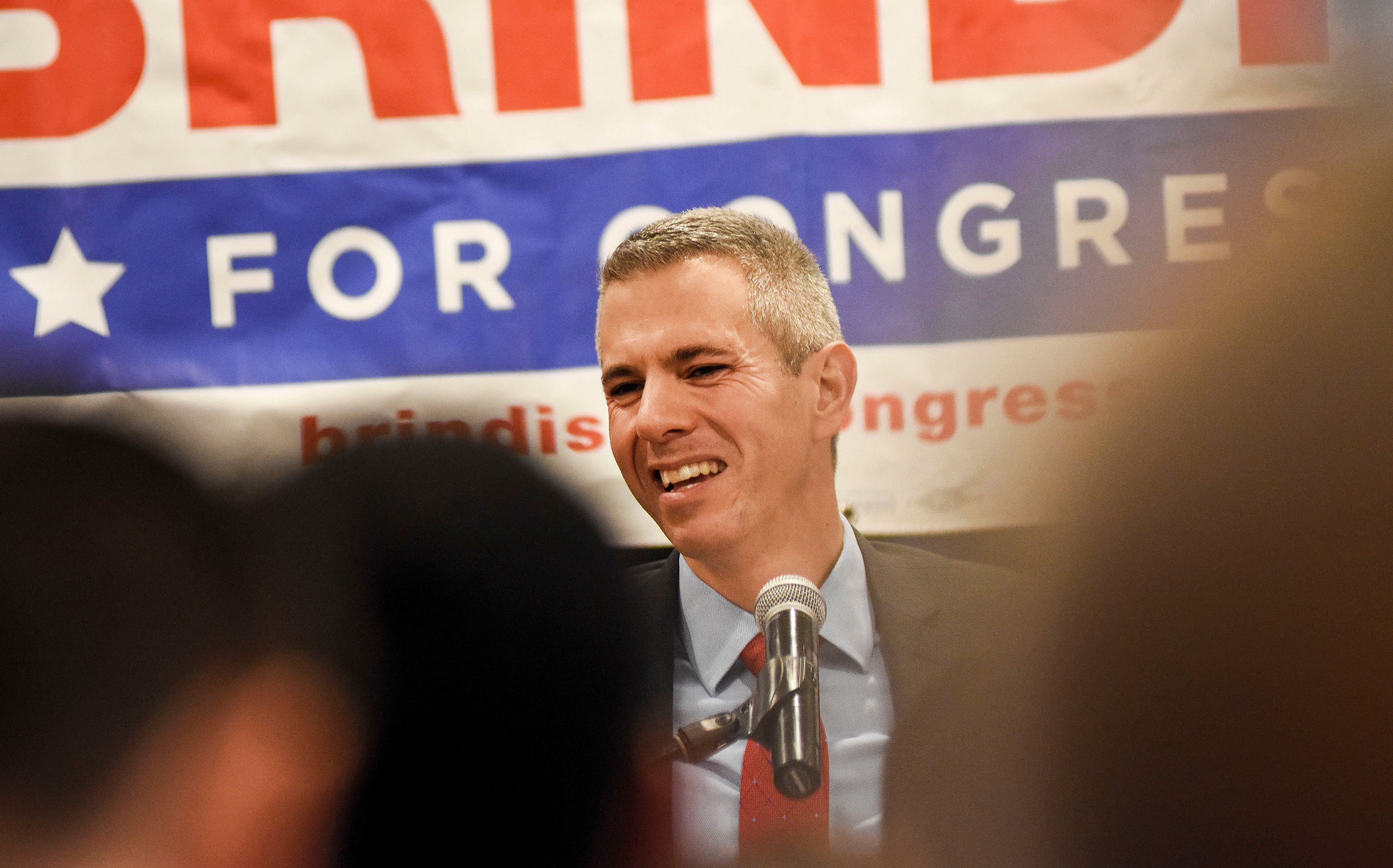 After knocking out Republican Claudia Tenney in a November nailbiter, Rep. Anthony Brindisi is now set on winning over constituents in his GOP-leaning upstate district. Since being sworn in, the Democratic lawmaker has voted for former Vice President Joe Biden for House speaker instead of political punching bag Nancy Pelosi, advocated for the continuation of health care coverage for people with pre-existing conditions and scheduled his first live town hall meeting in his district this month. (Tenney resisted holding a live town hall with constituents for nine months, and only did so under pressure.) Whether or not Tenney makes it a rematch, watch for Republicans to try to mount a serious challenge in 2020.
Party: Democrat
Age: 40
District: 22
Geography: All or part of eight counties in Central New York, the Mohawk Valley and the Southern Tier, including Utica and Binghamton
Previous occupation: Assemblyman
Predecessor: Claudia Tenney
Election results: Brindisi 50.89%, Tenney 49.11%
Twitter: @RepBrindisi
High tech: Brindisi makes a point of staying up to speed on the latest technological trends. As an assemblyman, he successfully pushed the state Board of Regents to create a career and technical education job training and diploma option for high school students.

Read more: How Anthony Brindisi defied the odds to defeat Claudia Tenney for Congress (Syracuse Post-Standard)
---
ANTONIO DELGADO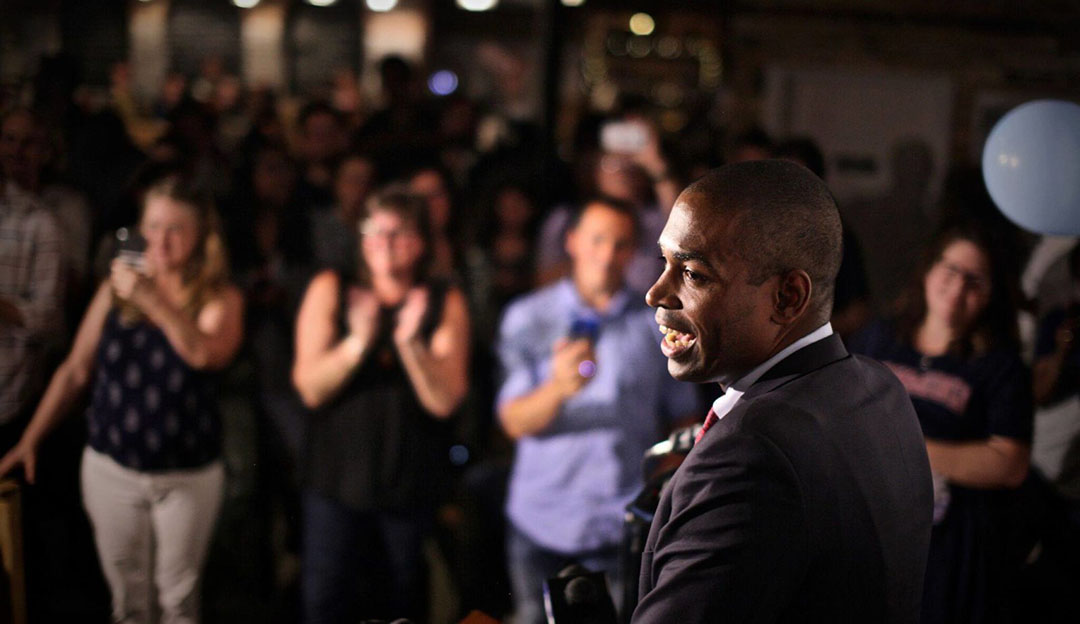 In the state's most expensive House race, Antonio Delgado navigated a middle road on his path to victory over incumbent John Faso. Delgado did support Rep. Nancy Pelosi as House speaker, but he did not join a progressive push to abolish U.S. Immigration and Customs Enforcement. In 2020, he may face another tough test in this Hudson Valley swing district. Since taking office, he has continued to defend the Affordable Care Act – which Faso controversially voted to overturn – but he has not joined fellow New York Rep. Alexandria Ocasio-Cortez in calling for a "Green New Deal."
Party: Democrat
Age: 41
District: 19
Geography: All or part of 11 counties in the Catskills and the Hudson Valley between Albany and Poughkeepsie
Previous occupation: Attorney, Akin Gump Strauss Hauer & Feld LLP
Predecessor: John Faso
Election results: Delgado 51.36%, Faso 46.15%
Twitter: @DelgadoforNY19, @repdelgado
The last word: During a contest that had racial overtones, Delgado, who is black, was scrutinized for a past career as "AD the Voice." "A congressional candidate used to be a rapper," The New York Times noted. "Will it matter?" It didn't, and Delgado celebrated by framing his old lyrics – "All the pain and the poverty. Hypocrisy fuels my truth. Ain't no stopping me. #oneofus" – in his new congressional office.
Read more: "Local politics is nice politics": Small-town concerns and national implications in New York's Nineteenth District (The New Yorker)
---
JOSEPH MORELLE
Courtesy U.S. House of Representatives

Rep. Joseph Morelle has big shoes to fill in Congress in replacing the late Louise Slaughter, the long-serving congresswoman who died last year at the age of 88. Morelle, himself a veteran politician who served for nearly a decade as Democratic Party chairman in Monroe County and in 2015 rose to the No. 2 post in the Assembly, easily won the Democratic primary, then coasted to victory in November. He likely won't match Slaughter's more than 30 years in Congress, but if all goes well he could represent this Democratic-leaning district for years to come.
Party: Democrat
Age: 61
District: 25
Geography: Within Monroe County, including Rochester and much of its surrounding suburbs.
Previous occupation: Assembly majority leader
Predecessor: Louise Slaughter
Election results: Morelle 58.98%, Jim Maxwell 41.02%
Twitter: @RepJoeMorelle
Traditional pol: Unlike the other four first-term New Yorkers in Congress, Morelle closely fits the traditional profile of a representative. He is in the majority not only as a Democrat, but also as a white man, and he also shares the most common background of House members: public service or politics. Plus, he's 61, while the the average age of his colleagues is around 58.

Read more: Monroe election results reveal urban/rural divide (Rochester Democrat and Chronicle)
---
ALEXANDRIA OCASIO-CORTEZ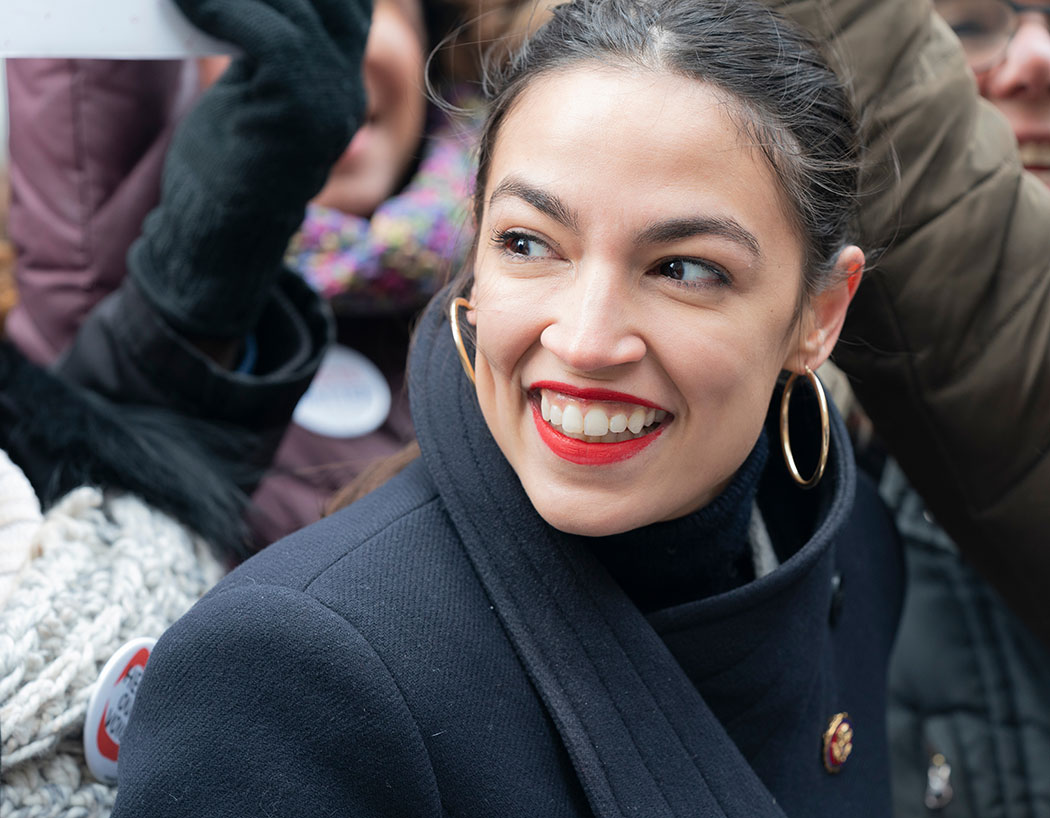 Alexandria Ocasio-Cortez shocked the political establishment last summer when she upset Joseph Crowley, the leader of the Queens Democratic Party and a possible successor to Nancy Pelosi, in the primary election. The virtual unknown became an overnight sensation and has been dominating the news headlines for months thanks to her democratic socialist policy positions, her willingness to buck her own party and a remarkable deftness with social media. Already the youngest woman ever elected to Congress, she has become a national icon – and she's just getting started in a political career that could make history.

Party: Democrat
Age: 29
District: 14
Geography: Parts of Queens and the Bronx
Previous occupations: Campaign organizer for Bernie Sanders, waitress, educational director
Predecessor: Joseph Crowley
Election results: Ocasio-Cortez 78.17%, Anthony Pappas 13.61%
Twitter: @RepAOC, @AOC
Trump of the left: Is Ocasio-Cortez the answer to President Donald Trump? Both have strong political instincts, came into office as political rookies and have no qualms about forging their own path – even when it might hurt their own party. Their social media savvy alone is enough to draw an analogy, while some observers go even further – including The Wall Street Journal's Gerard Baker, who called her the "perfect complement" to Trump.

Read more: Alexandria Ocasio-Cortez's historic win and the future of the Democratic Party (The New Yorker)
---
MAX ROSE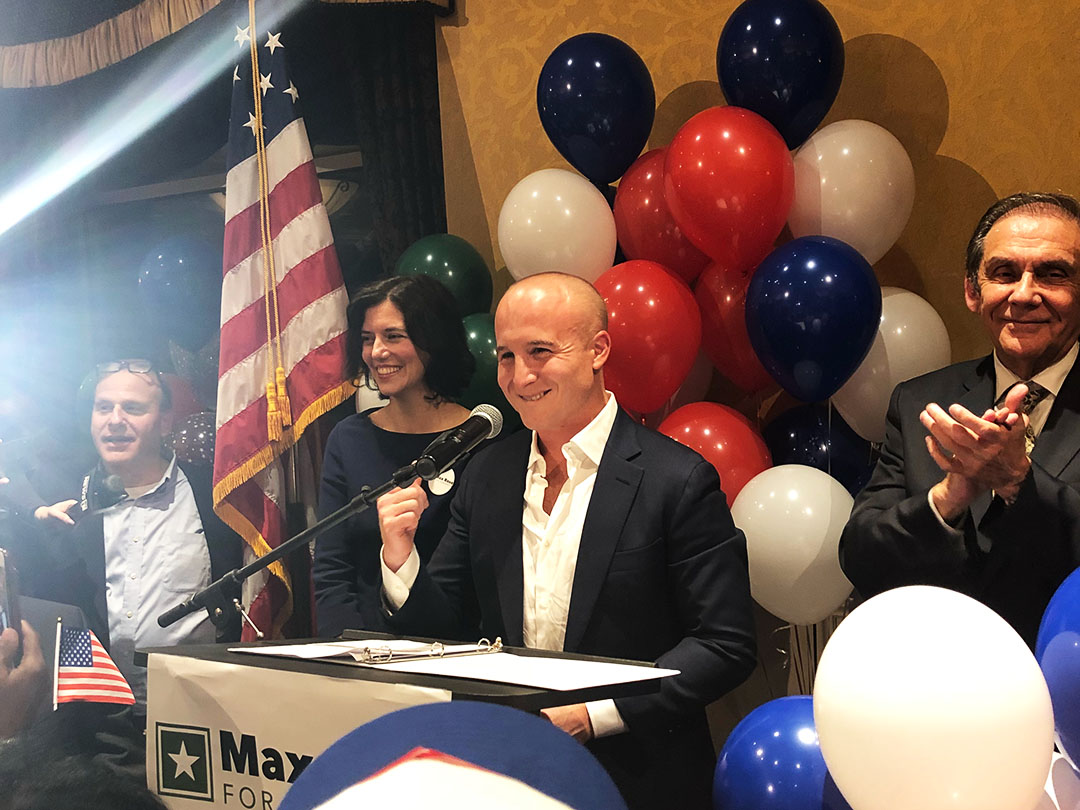 Max Rose entered his congressional race with an impressive resume: a degree from Wesleyan University, a master's degree from the London School of Economics and a Purple Heart for his military service in Afghanistan. But he had to overcome significant hurdles – Staten Island leans Republican, rarely voting for a Democrat for president – to knock out the GOP incumbent, Dan Donovan. After his remarkable upset win, Rose has continued to draw attention to local concerns like the opioid epidemic while straddling the party divide by hosting a bipartisan group of politicians at his swearing-in ceremony, voting against Nancy Pelosi as House speaker and making an early pledge to donate his salary during the shutdown.
Party: Democrat
Age: 32
District: 11
Geography: All of Staten Island and parts of southern Brooklyn
Previous occupations: U.S. Army, Army National Guard, chief of staff at Brightpoint Health
Predecessor: Dan Donovan
Election results: Rose 53.02%, Donovan 46.57%
Twitter: @MaxRose4NY, @RepMaxRose
Unexpected upset: While polls had shown Antonio Delgado and Anthony Brindisi were essentially tied in their races leading up to the November elections, Rose was clearly trailing Donovan – and his eventual 6-point victory was perhaps the most unexpected congressional outcome in New York.

Read more: Tuesday's lesson for congressional candidates: Run local. Run moderate. (City & State)